Why Fulani May Rule Nigeria Forever As Claimed By The Leader Of Miyetti Allah
Why Fulani May Rule Nigeria Forever As Claimed By The Leader Of Miyetti Allah
Why Fulani May Rule Nigeria Forever As Claimed By The Leader Of Miyetti Allah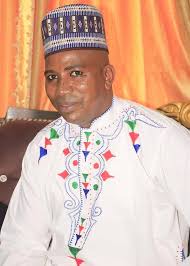 In a recent interview with the Sun the National President of Miyetti Allah Kautal Hore, Bello Abdullahi Bodejo, has said that the Fulani own Nigeria and will rule the country forever.
This proclamation has generated a massive argument on Internet has numerous Nigerians has argued that the leader of the said organization purposely made the statement to cause anarchy among Nigerian while others say what he said is confirmed truth.
According to some knowledgeable Nigerians who argued the matter concluded that the group may end up ruling Nigeria forever as claimed by Bello Abdullahi the leader of Miyetti Allah.
However, I pondered on what Bello Abdulahi meant.
I remember that there is no denying that the Fulani as been ruling Nigeria writes from the onset.
When the early settlers want to give out independence, it was Tafawa Balewa who was a Fulani man that received it directly from them as the first prime minister and ever since then Fulani have been ruling.
In 1966 when after the coup it was Yakubu Gowon that took over he himself is partly Hausa and Fulani.
Do you believe that Yakubu Gowon Ruled for Nine years?
His rule was between 1966 to 1975 and the regime that follows was another Fulani man named Murtala Muhammed who was assassinated before Olusegun Obasanjo takes over it was another Fulani that takes over from Obasanjo whose name was Shehu Shagari.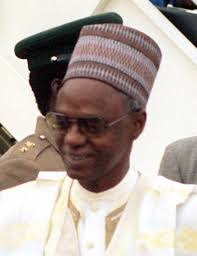 All these reasons are why the former title given to Sokoto the Northern caliphate was "Born To Rule" before it was changed to " Seat of The Caliphate"
So there is every possibility for Fulani to keep ruling, because during this fourth republic if not death Goodluck Jonathan would not have rule Nigeria he would remain vice but once his boss Umaru Musa Yar' Adua died that was why he was sworn in replace him according to Nigeria constitution.
however, one thing that was certain was that Musa Yar' Adua was a Fulani man, including our present President Muhammad buhari.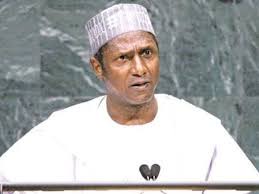 Besides all this fact many West African leaders are of the Fulani descent including the President of Nigeria, Muhammadu buhari; the President of Senegal, Macky Sall; the President of Gambia, Adama Barrow; the Vice President of Sierra Leone, Mohamed Juldeh Jalloh; and the Prime Minister of Mali, Boubou Cisse.
This way Bello Abdulahi was right with his proclamations but some his proclamations are not welcomed because the way he explained himself doesn't command unity.
He made a proclamation which has caused chaos among Nigerians and the statement is contrary to unity, as a leader of an organization who is also from the ruling tribe's such statement has to be reversed, in some part of his statement he tried to claimed that Fulani tribe apart from the fact that they are ruling they are superior to other tribes.
Abdullahi revealed that his organisation had concluded arrangements to flag-off its own security outfit with about 5,000 to 100,000 vigilantes to be deployed across all the states of the country.
He said that Fulani doesn't need permission from anyone to settle in any land of their choice because Nigeria belongs to them and they founded it.
In this way, Bello Abdullah needs to come out and make a genuine speech which will ensure unity amidst Nigerians because what he had said seems he want to incites the Fulani youths and tribes against other Nigerians in such a way that they will see themselves as superior to others and that is not fair enough.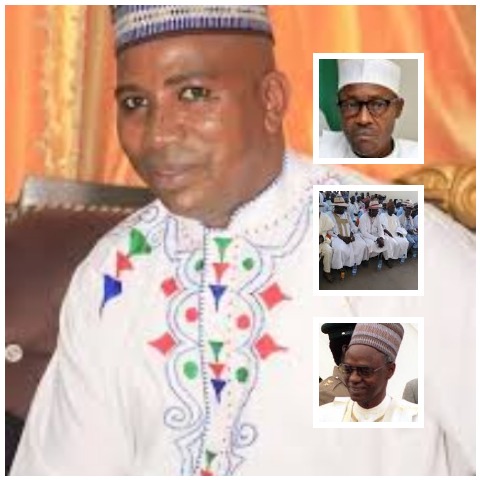 What do you think about this story?
Add your view below
Please like and share