Every human wants constructive criticism, on the other hand, we all detest is destructive criticism. Nigerians today, descended on a first-class lady over a post by Legit ng promoting the bead Facemask the Lady made.
According to the post, the lady in question made a facemask out of bead because she feels it will allow users to breath better, thinking she has actually just solved a problem of discomfort.
But Nigerians did not see the news coming from Legit ng in that light at all. The matter was made worse because on the internet there are usually too many intellectuals looking for who to drag or should I say, just a very hungry Lion, looking for something to devour.
I can only imagine what the young lady will be going through right now. She must be very devastated that her expectations were, not only unmet but instead shattered.
I saw all the 'Gbas gbos' as it happened and I read different perspectives on the story. Some were sweet, well constructed and looked intelligent while some were just swimming along with their Internet influences.
Now, let me let you know my opinion on the matter that has been Trending for over 7 hours now and let me show you convincingly where the 3 entities fell shot in this subject of discussion.
Legit ng
They are a powerful media house on the internet space of Nigeria equipped with good and qualified health care advisers, so I expected them to actually know that the facemask by the young lady wasn't a new invention able to solve any problem.
They shouldn't have published that article as a promotion without giving it a deeper thought. Even without medical advice from professional, they shouldn't have called the supposed invention an innovation at all.
They should have been able to decipher that the invention as they implied offers no protection from covid-19, in short, it even exposes its users more.
I hope this will help them to see that they need to carry out more scrutiny and think deeply about any article before sharing it. As much as there is nothing bad in supporting 20 years old in her hustle, being able to do so without subjecting them to a public embarrassment is actually more profound.
First-Class Facemask Maker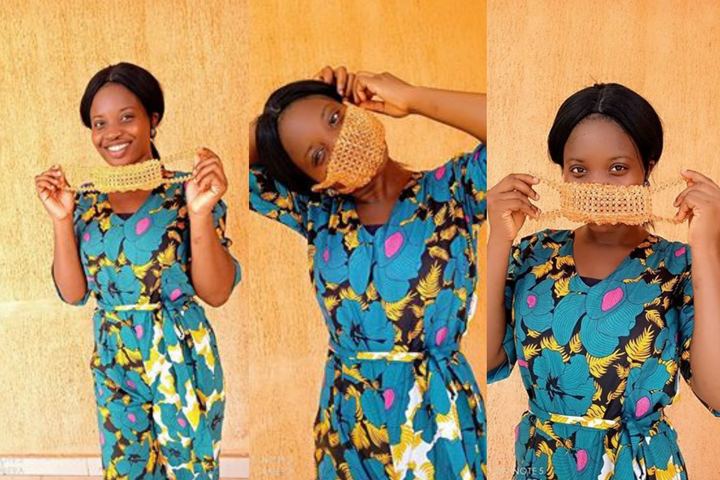 Ishicheli Grace Kenechi does not really have many faults in this case. She was probably actually enjoying her hobby when someone advises her that she could actually make a big deal out of it.
See where the big deal has now landed the young graduate of Delta State University. She is even a graduate of Anatomy so she is not a novice when it comes to medicine.
In my own opinion, I think she actually made those beads for fashion and not for protection against covid-19.
She clearly would know that such a mask doesn't offer any protection at all against a novel virus. She wants to make sure that in the future she subjected whatever innovation to proper scrutiny before publicity to avoid embarrassment like the one she got today.
Nigerians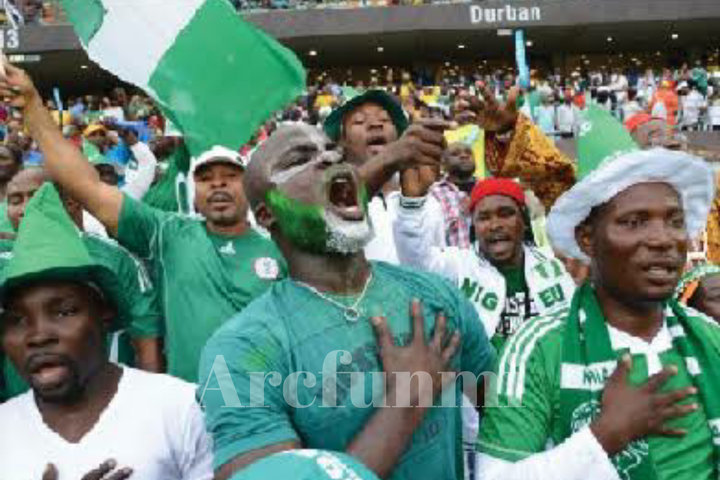 Citizens of this country on the internet can be annoying and frustrating, hard to deal with some times.
It is always like they're waiting for one to make a mistake so that the dragging can start. We all remember the Funke Akindele's incident, how everyone jumped on it as if their lives depended on it.
So Nigerians want to do better, instead of offering a destructive criticism like they did today, they want to offer a constructive one, always remembering that the victim of an attack or mock is a human with feelings too.
Now everyone has seen which area to improve on. Hopefully, this gets to them to read and adjust.
Thanks for reading.
Please share your thoughts.
LIKE, SHARE and COMMENT.
Thanks!