Here are the top 10 Nigerians Whose Deaths Had An Effect On The Nation; Top 10 Nigerians Whose Death Have Both Negative And Positive Effect On The Nation.
There is one certainty about death, which stipulated that every human being will die, but my prayer is that God will endow us a long life with prosperity.
In this article, I will like to explain what happened when this prestigious Nigeria celebrity died, and why did I resolve to talk about these beautiful Nigerian celebrities? It's because they all contributed immensely to the development of Nigeria in one way or the other.
Although numerous Nigerian celebrities have died, I will only talk about ten of them in this article just to let people know the vital role they have played in the development of Nigeria.
1)Murtala Muhammad: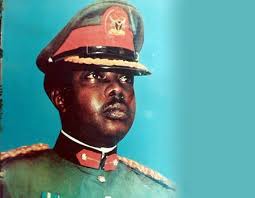 Murtala Muhammad was born on November 8, 1938, he was the head of state between the period of 1975 and 76.
He was said to be the best head of state Nigeria ever had because his regime was full of peace and accountability, his death shook the entire nation when he was assassinated in 1976.
Due to his good governance, his colleagues arrested his killers and put them to death in the public.
2)Chief Obafemi Awolowo: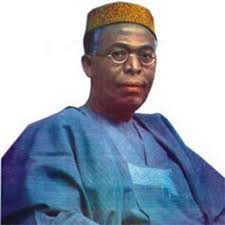 Obafemi Awolowo is one of the Nigerian fathers of democracy, an elder statesman, and a politician.
He initiated most of the first developmental policies that elevated Nigeria during his time, such as free education, the first T.V. station in Africa, which was first established in Ibadan. This first Radio station was also found in Ibadan.
It was noteworthy that entire Nigeria missed him when he died in 1987. Most of the world-famous leaders attended his funeral because his death shook Nigeria, and ever since his death, it seems that Nigeria never had such a gifted politician to date.
3)Odumegwu Ojukwu: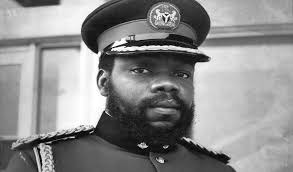 Odumegwu Ojukwu is a Nigerian and a notable leader of the Eastern part of Nigeria that is known as the Igbo's.
He is an elder statesman, a leader in the Nigerian army; his death shook the nation to the extent that all his Igbo brothers left all the Nigerian states to bury him when he died in 2011.
4)General Sanni Abacha: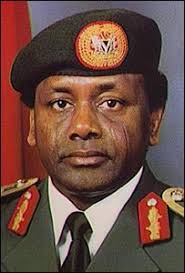 Sanni Abacha was a former Nigeria head of state; he was the successor of Ibrahim Babangida. His regime was famous for his tyrannous activities, such as illegal detention and misappropriation of the nation's fund. His death shook the country because of its suddenness, and I think he was the only president whose death pleases the Nigerians, as there were jubilations in every part of the nation when the news of his death escalated in 1998.
5) M.K.O. Abiola: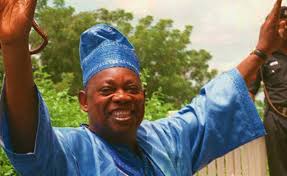 Abiola is a Nigerian foremost successful business mogul and a philanthropist. He was the winner of the June 12, 1993, presidential election, which was known to be free and fair but got nullified by Ibrahim Babangida, the then head of state. He was later incarcerated by Sanni Abacha, who was the successor of Ibrahim Babangida while fighting for his mandate. His death was a shook to Nigerians. When he died in 1998 while preparing to acquire his term, there were several demonstrations after his demises, such as blocking of the road, burning of tires, and so on in all his Yoruba part of Nigeria and even some other parts of the nation.
6)Fela Anikulapo Kuti:

Fela is a Nigerian musician who exhibited tremendous zeal for Nigeria in his country through his music, he was known for fighting against the corrupt leaders through the lyrics of his music.
He was arrested several times for this reason and incarcerated.
His death shook the country, to the extent that his songs we're aired on different T.V. and radio stations for more than six months after his demise. His residence was filled with several foreigners, and including the then head state (Sanni Abacha) attended his funeral.
Up to date, Fela remains the most celebrated Nigeria musician in the history of Nigeria.
7)Lamidi Adedibu: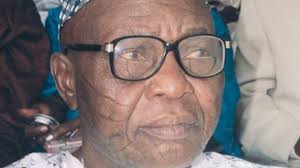 Adedibu was the godfather of the Oyo state political party PDP to be precise. His nefarious activities dictating for the constituted authority of the state made him famous in Nigeria, and his resilience against the decisions of the governor of the country also launched him to the populace. He once arranged the impeachment of a sitting governor and replaced him with his deputy. He formulated a policy of one term in Oyo state, which does not please all the governorship aspirant of his party; his death shook Nigeria as he died suddenly in 2008.
8)Gbenga Adeboye: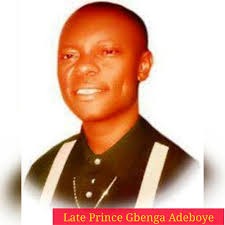 Gbenga Adeboye is a first and pioneer of stand up comedy in Nigeria. He is the first Nigerian entertainer to rap with the Nigerian indigenous language. He was also the first Nigerian comedian to performed before the Queen in England.
His death shook the nation as every nook and crannies were seen at his burial ceremony at radio Lagos in Ikeja when he died in 2003.
ALSO READ: Video: Nigerians Sleeping in Dubai Parks following disengagement from work
9)Kola Olawuyi: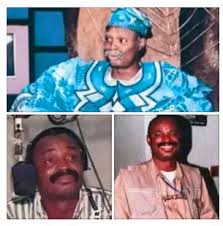 Kola Olawuyi was another foremost radio presenter of " Irinke Rindo" on OGBC. He was the first presenter to expose the evil menace of some ritualists. His program "Nkan Nan" reveals so many secrets of the evil ritualist in our society.
His death shook Nigeria when he died suddenly in 2007.
10) Dora Akunyili: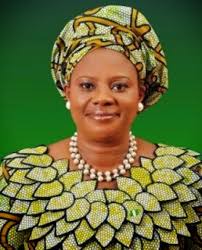 Dora Akunyili was a brave Nigerian, who was once the head of the National Agency For Food And Drugs Administration And Control(NAFDAC).
Dora's service during her tenure proves a lot of bravery as she forbids bribery and corruption.
Her resilience for bribery earned her many enemies, and there were several attempts by her enemies to take her life, but she escaped death in the efforts.
She later took ill and was flown to India, where she died in 2014.
It is always advisable to be good because whatever we do today will become history tomorrow, and account of what we do will be recorded for the generations to come.
What can you say about this story?
like our FACEBOOK page for more update
Add your view below.