This Palace, Claimed As The Most Beautiful Palace in Nigeria [PHOTOS]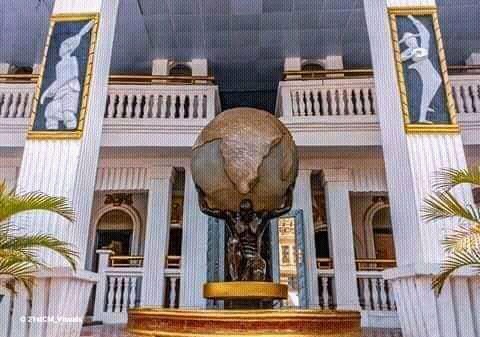 This is Azad Palace Located in Nigeria, Kogi State in an area called Okene. The king, called Ohinoyi of Ebiraland is the traditional ruler of the Ebira people. We learnt it is the most beautiful Palace in Nigeria, even West Africa at large.
This title of Atta of Ebiraland has been used for this position since the ancient days but dumped in the 20th Century.
The Palace is undoubtedly a tourist centre on its own. But this seem unknown to many Nigerians. Such a rare sight is it. A monumental building that can be likened to Aso Rock, am I right?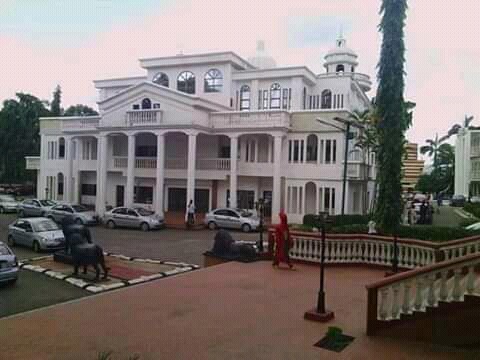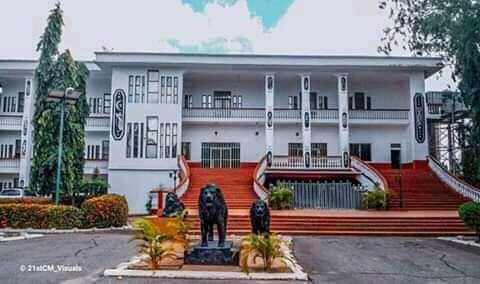 The position to attainment of throne is elected by a group of elders and has traditionally rotated amongst the major clans of the Ebira. Its status as the most beautiful Palace in Nigeria is questionable.
The Present Ohinoyi, His Royal Majesty, Alhaji Dr Abdul Rahman Ado Ibrahim, took office on June 2nd, 1997.
Below are the list of Rulers that have reigned in this prestigious Kingdom claimed as most beautiful palace in Nigeria
Omadivi Abonika (unknown–1917) 1904–1917
Ibrahim Onoruoiza (1884–1964) 1917–1954 (abdicated)
Muhamman Omolori (1919–1997)1957–1997
Abdul Rahman Ado Ibrahim (1929–present) reigned 1997–present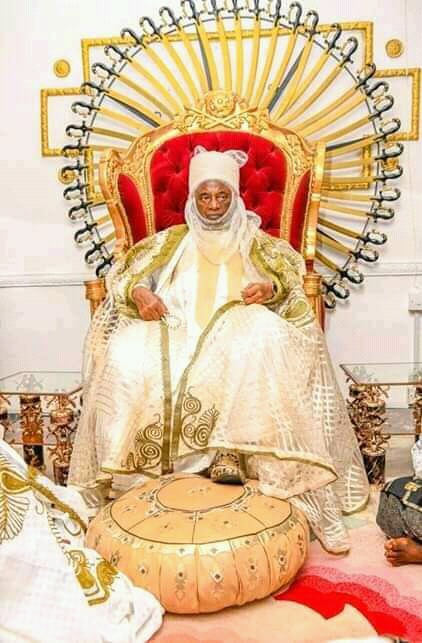 (King Abdul Rahman Ado Ibrahim on his magnificient throne)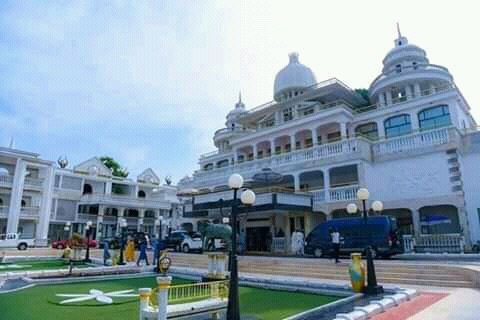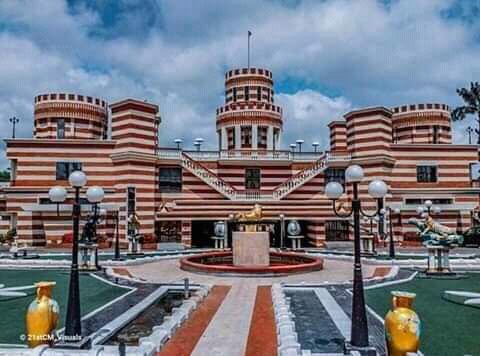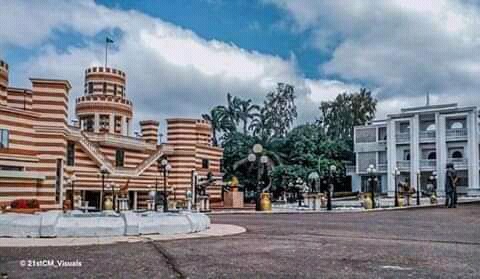 The office of a Monarch has always been a prestigious place since the precolonial Nigeria. These Kings were considered the President in their own territory and they made law to kill or to let live. They imprisoned culprits in a prison built somewhere in the palace or a pen guarded by their special warriors who were often fortified with charms. Gone were those days when a king could make a valid law and final judgement.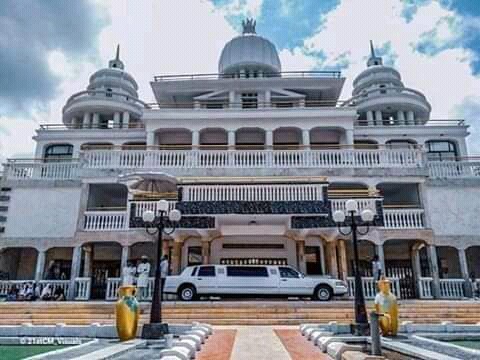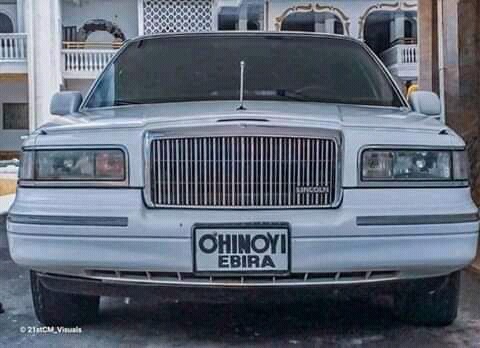 One would hardly believe that such Palace as this exist in Nigeria and not in a foreign country. If anyone has a countered opinion about the rating of this palace as the best you can share pictures of Palace you think is better than this.
The Palace of Ooni of ife, Benin palace, Oba of Lagos and the likes are also exquisite but I doubt if any of them are erected within a premises as big as this. Let's talk of beauty and Architectural design too. Until then, this Palace remains the most beautiful palace in Nigeria.