This is the Main Reason Why Soldier Who Blasted Buratai in A Viral Video Was Arrested By Military
This is the Main Reason Why Soldier Who Blasted Buratai in A Viral Video Was Arrested By Military.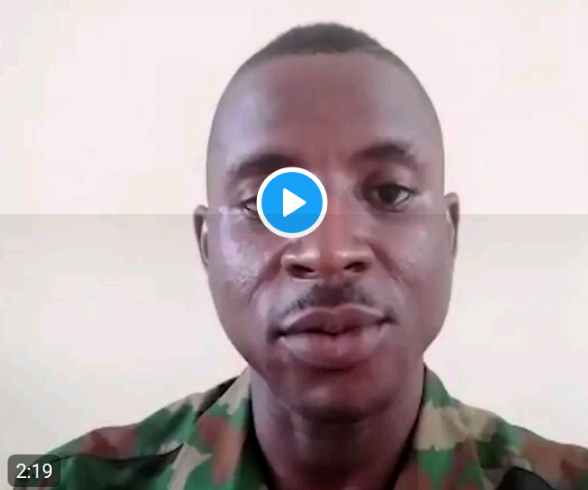 Sahara Reporters has revealed a video of an officer of the Nigerian Army blasting and condemning the Chief of Army Staff, General Tukur Yusuf Buratai, and other service chiefs over incessant killings in Nigeria especially the Northern part of the country.
This new video is coming a few weeks after some officers battling the Boko Haram Insurgents in the Northeast blasted General Tukur Buratai and other top-rank officers over continuous killings of Nigerian troops in the battlefield.
The name of the security officer is unknown but it was gathered that he is a Lance Corporal. Sahara Reporters revealed.
The courageous soldier calls out General Tukur Buratai for failing to defend the country from insurgents, bandits, and kidnappers.
The officer said he is tired of suffering and smiling. He added that Buratai has failed in his position as the Chief of Army Staff.
The Lance Corporal also calls out the Chief of Defense Staff, General Gabriel Olonisakin, for failing to coordinate and organize the military.
He said all Service Chiefs are supposed to take orders from General Olonisakin but the General has submitted his power to Buratai because he is trying to be loyal to the cabal.
The deviant officer also the National Security Adviser, Babagana Monguno, Minister for Defense and Chief of Air Staff for failing the Northern region where they all came from.
He said, "I'm from Middle Belt but I'm very concern about the killings in the North".
The soldier added that he knows the consequences of his action and he is not afraid to face it.
He called upon all Nigerians including high profile lawyers and human rights activists to stand up and fight for him because he will be court-martial soon.
The security challenges of the country are getting worse on a daily basis especially in the North.
Bandits have taken over some villages in Sokoto and Kastina States.
The Boko Haram Insurgents continue to operate in the northeast and Lake Chad region.
Dozens of Nigerians have died in the past few weeks. The number is disturbing and alarming.
Nigerians have advised President Muhammad buhari to sack General Tukur Buratai and other service chiefs who he appointed since 2015. They argued that the security bosses have overstayed and lack new initiatives and strategies to tackle the security challenges in the country.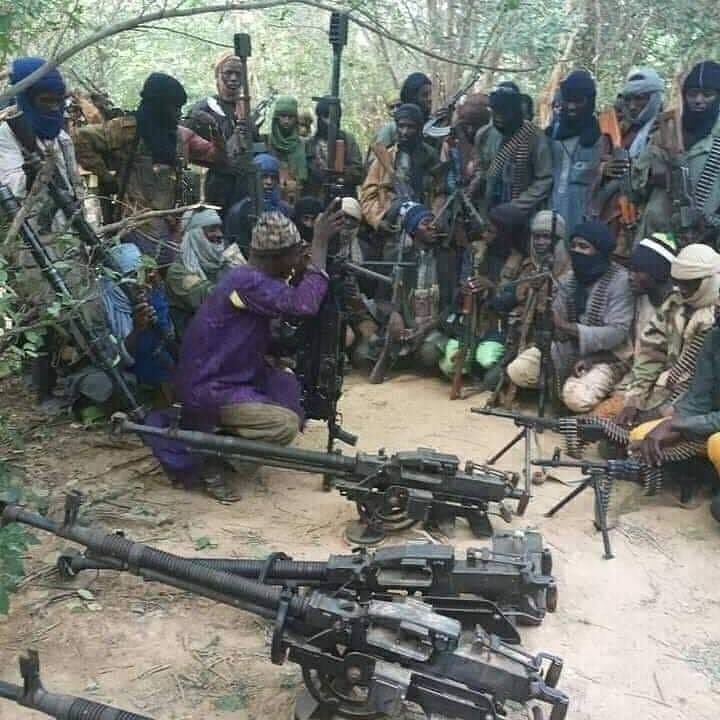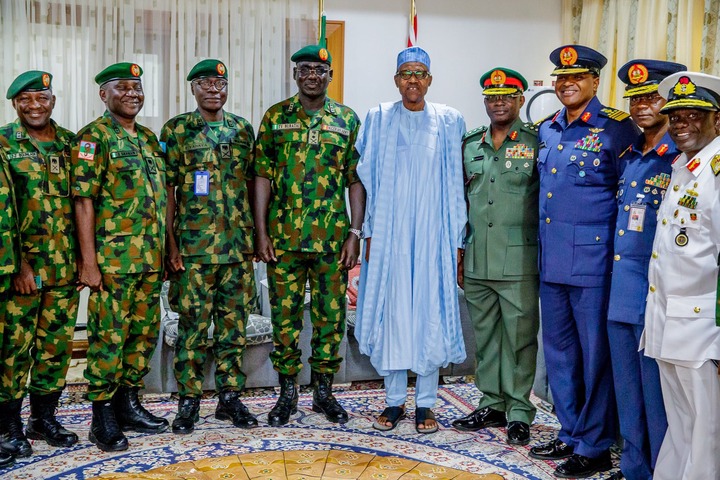 The president recently blasted the Chiefs, telling them that their best is not enough and they should do more.
A few hours after the video went viral, the soldier was identified and arrested by the military.
According to Sahara Reporters, the Lance Corporal was arrested by senior officers who said they were acting based on an order from above.
The officer was arrested on the orders of General Buratai, according to Sahara Reporters.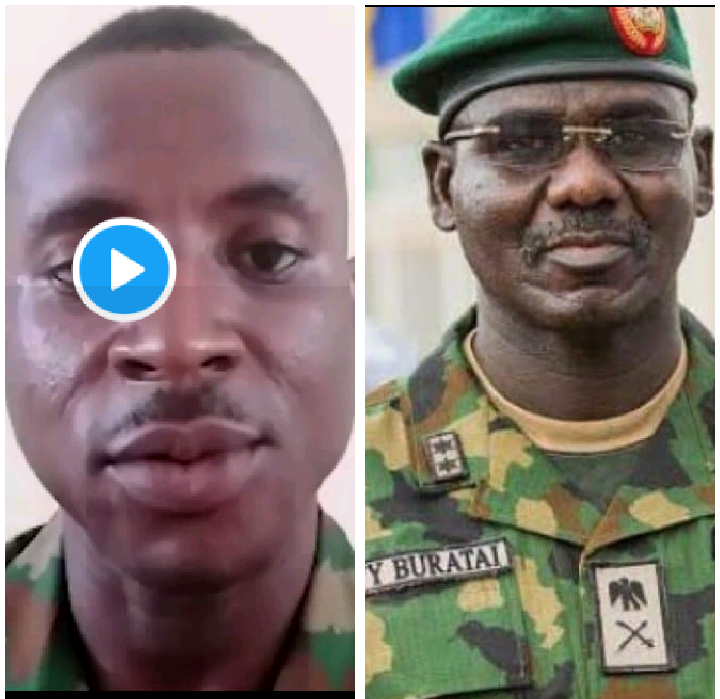 However, Nigerians have reacted to the arrest of the force officers by the military. Some supported the arrest while others were against it.
See some of their comments below.
"Whether an impersonator or a real soldier, he boldly has said publicly what all that calls yourselves alpha males in this country cannot say! Shame on all of us in the cowards in Nigeria"
"I knew he would be arrested with immediate effect. You can't protest or challenge a superior in the military. That's why the military must be up to par and be truth and truth only. ONWARD TOGETHER but are the Nigerian Army/Armed Forces together against Boko Haram"
"He got what he deserved. He shouldn't have joined the military."
"You arrest a man who has nothing to lose. These soldiers are passing through a lot. I have most conversations with them here in Yobe state. I pity for them a lot. Starting a business is better than serving a country whose citizens blood are used for the exchange for money"
"Nigeria is so predictable… this hero will be silenced for spitting the truth. You did gallantly well. I hope the law will protect him like I said I hope"
"In a sane clime, a serving soldier is not to make that outrageous video. that serves him right"
"He shamelessly ordered his arrest because he dares to speak out while his mates as Chief of staff all over the world is performing, his own Borno is being KILLED here there plus insecurities all over Nigeria including Aso Villa of all places yet he has a problem with resignation!"
"He already knew this was coming. Its court-martial and life imprisonment – straight! No military can tolerate such acts of insubordination. He should have made his speech and gone into exile or simply resigned -and written a book"
"This is pure foolishness! He should at least resigned before making a video. That's insubordination. He'll probably be court-martialed or sentence to at least 20years."
"Easy to arrest and cage Lance corporal Martins for expressing his frustration with the military top brass.
But easier to release "repentant" Boko Haram boys.
As he said in that video, isn't truly a big shame on the Nigeria State that are going this way?"
See the video in the link below.
WATCH FULL VIDEO: https://t.co/6PNSZz5e0O https://t.co/gRDXt7Jk2q



In my own opinion, the security challenges of the country are alarming and worrisome, President Muhammad buhari must act now before it's too late because it is late already.
What do you think about this video?
Is it proper for a soldier to release this kind of video?