The Untold Story Of How Mc Oluomo Alledgedly Killed Bisi Komolafe And Others
There had been a series of allegations against the former treasurer of the National Union of Road Transport Worker, Lagos State chapter.
The treasurer who was known as Mc Oluomo, he was known for his generosity for charity giving and his largesse these was observed whenever he visits any party.
Mc Oluomo moves with great people in the society, such as the top politicians especially the leader of the ruling party, Asiwaju Bola Ahmed Tinubu knows him as a well-behaved behaved boy.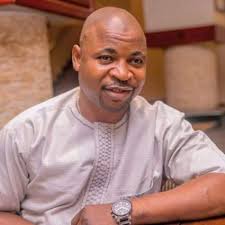 All the Nigerian artistes knew him for his philanthropy and love moving with him, that was why he had access in dating most of the most popular artistes.
Most of those he dated are Taiwo Aromokan,Tayo Odueke a.k.a Sikiratu Sindodo, Bimbo Thomas, Bisi Komolafe and so on.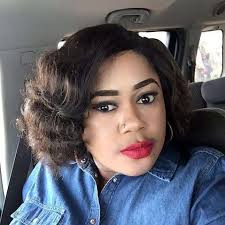 Things were going smoothly between Mc and his female friend in the entertainment world until Sinkiratu Sindodo took ill in 2012.
three sicknesses got though to the extent that whenever she was diagnosed nothing was detected as a source of the ailments.
However, Sule Alao Malaika Fuji artistes went to Muslim marabout to sought what the ailments were about.
According to Auto Bola who narrated everything in one of her viral videos, said she met with Malaika who discloses to her that Mc Oluomo was the one behind Sindodo ailments that he wants to kill her spiritually so that her destiny can uplift his, but everything as been truncated through the help of his marabouts.
Immediately Sinkiratu Sindodo was revived Mc Oluomo placed her on embargo and followed Bisi Komolafe, who later died that same year.
Auto Bola is one of her viral videos now accused Mc Oluomo as the murderer of Bisi Komolafe since his plan to kill Sinkiratu Sindodo failed that that is why he killed Bisi Komolafe instead.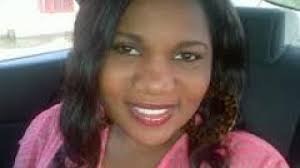 However, Mc Oluomo denied all allegations but people adjudged the entire scenario to be truism since Mc Oluomo behavioural or afterwards was suspicious because Mc Oluomo gave the apartment he rented for Bisi Komolafe to Bimbo ThI mas Immediately she was pronounced dead in 2012.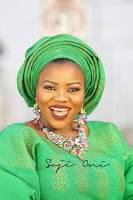 In 2015, great conflicts broke out between the transport workers in Oshodi, in which a certain man named Esi Oluwo died.
And a certain man named Talo accused Mc Oluomo and his gang openly as the culprit of the Crime, he said Mc Oluomo's target was himself and the deceased man but God helped him to escape the scene.
Ever since then the story of how Sindodo being traumatised by Mc Oluwo and the sudden death of Bisi Komolafe and the death of Mc Oluwo went viral on the internet and proving Mc Oluomo as the culprit.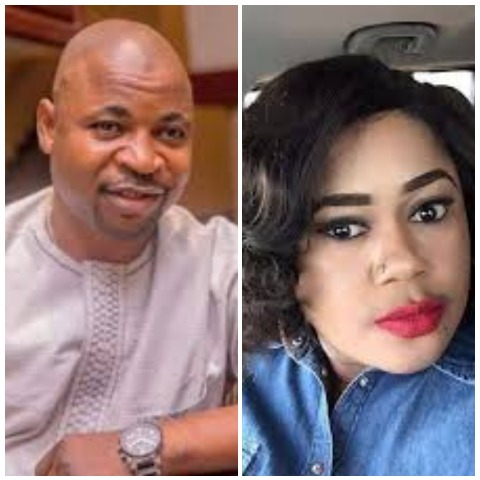 The general public finally believed all the allegations levelled against Mc Oluomo on March 17th 2017 when a certain transport worker named Hamburger was shot openly by Mc Oluomo's gang.
The gang led by Mc Oluomo himself in Oshodi, ever since then both the artistes and many politicians began to keep aloof from him, apart from this fact Mc fought the chairman of Oshodi/Isolo local government openly and tore his clothes during a rally.
Presently, Mc Oluomo as been very calm and appeared more Godly than ever, since there had been a kind of restructuring in the sector in which he ceded his post to someone else.