The rate that man-made death is rampant in Lagos-state and Nigeria as a whole is quite alarming, despite all the Nigerian government endeavours to curtail all nefarious activities in the country, yet evil boys keep emerging on a daily basis.
It's eight days to be precise that a certain young Nigerian was brutally murdered in the AIT area of Alagbado in Lagos state.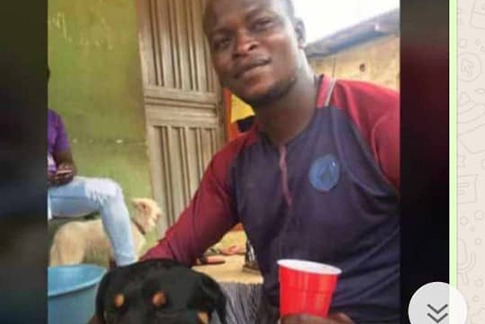 Kayode Oloruntoba a.k.a Glory
The young man was popularly known for his sobriquet being " Glory" but his real name is Kayode Oloruntoba, he is a resident of command in the outskirt of Lagos state, "Glory" was famous for his largesse in charity giving, it was noteworthy that during his annual birthday he would arrange substantial amount of money for widows, widowers, paupers and orphans this was what led to his popularity in all the vicinity of command.
He was an easy-going and cool-headed man that is full of generosity, and everything has been going well for him until that dreaded day that the report came that he was brutally shot, for about three times in the tummy which precipitated his demise.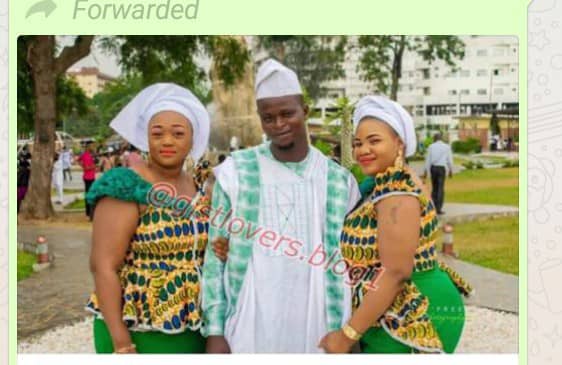 With his two wives
It happened that one of his ally named Kazeem Okiki was in a certain hotel named Avid at the AIT area of Lagos state to purchased Shawarma, and one habitual thing about the Shawarma's spot in this locale was that there is a delay in the preparation of the Shawarma because of the tremendous influx of demand, thus the bone of contention was that the Shawarma monger was unable to identify the actual person to sell to at the moment that generated animosities between Kazeem Okiki and one certain man, it was the dispute that escalated to a street brawl.
When Okiki noticed that the man had about four boys who accompanied him to the spot, he called on Glory for assistance, and before Glory could get to the spot the boys had multiplied, hence Glory invited three soldiers to join him, but when the soldiers appeared at the scene they informed Glory that the boys had an evil agenda as a result of that, they advised him to abdicate the spot, having heard this from the soldiers, Kazeem Okiki fled the scene, and the soldiers too leave immediately leaving Glory behind, Glory now summons his cyclist who was far away to come and pick him up, but before the cyclist approached him these unknown evil boys had pulled their triggers, this led to how people around the vicinity heard the booming and clattering of guns and there was absolute fear in the vicinity.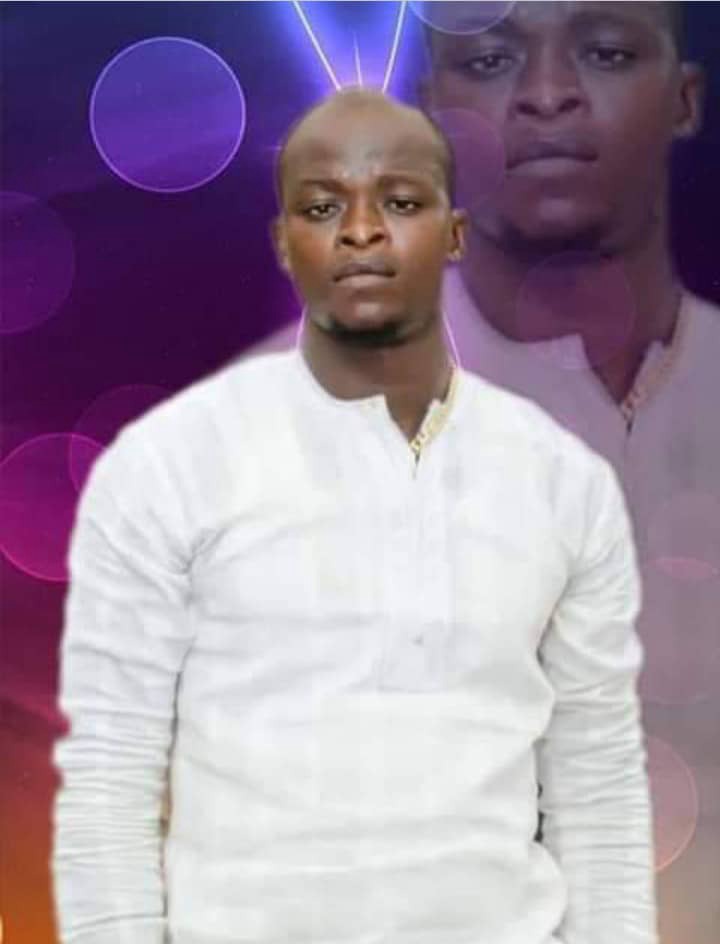 That was how Glory was killed, and ever since then, Kazeem Okiki had been detained in Alagbado police stations because in the sight of every right-thinking man it seemed as if he purposely lured him ( Glory) to death.
The aftermath of Glory's demise as brought chaos to command environs, even leading to police and other military operatives to raid innocent citizens of the crime they do not commit.
My own advice to the security operatives is that the Shawarma monger who gave Okiki's Shawarma to these unknown guys had a case to answer because if not he knew those killers to be problematic he wouldn't have done what he does, I will only beseech the police in charge of the case to please think about this opinion and do the needful.
What do you think about this story?
Add your view below
Please like, share and follow