See What Tonto Dikeh's Estranged Husband Said About Their Child On Father's Day
There is an unending war between the estranged couples Olakunle Churchill and Tonto Dikeh. The duo who met each other in a club in 2014 and started one of the most highly controversial love stories didn't last up to 6 months before breaking up and going their sperate ways.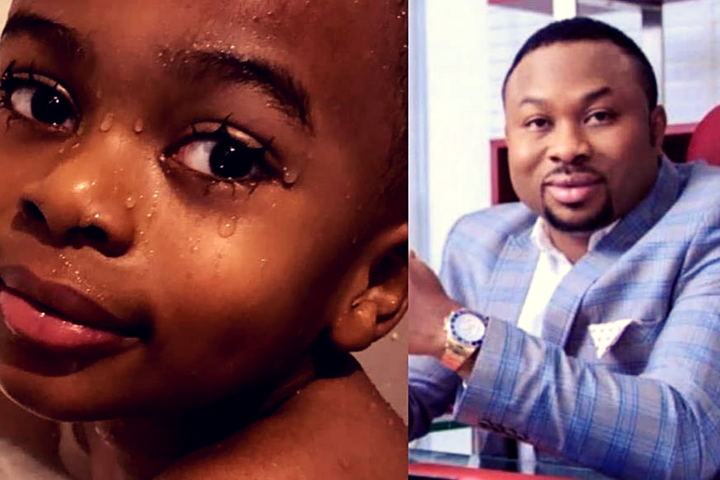 However, it may be, despite moving in different directions, that the duo who have been separated for a long time now are still being connected through their child, King Andre.
Three months into the relationship between the ex-couples, it was discovered that Tonto Dikeh was pregnant for Olakunle Churchill and she travelled abroad to deliver her baby in London.
However, upon returning to Nigeria, things went south and duo officially went their sperate ways in 2016. Various allegations were levelled against Churchill among which include cheating and domestic violence.
Since they went their sperate ways in 2016, Tonto Dikeh has been the one in charge of their child King Andre. She had thus raised him all by herself shunning and disassociating herself from Olakunle Churchill.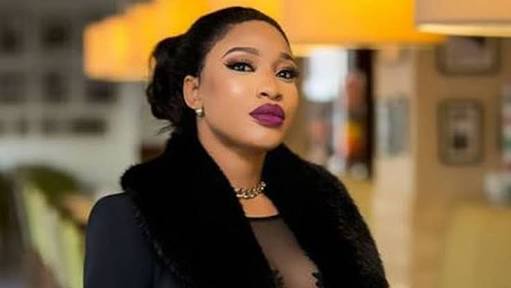 Every year, Tonto Dikeh has continued to act the role of a dad towards her child despite the fact that she is a woman. This year just like her yearly ritual, Tonto Dikeh called herself a father and wished her son a happy birthday.
She wrote:
"Happy Fathers Day TO ME BECAUSE I'VE DONE IT ALL BY MYSELF AND ACED IT ANYWAYS. Actions prove who someone is. Words just prove who they want to be"
Her ex-lover, Adekunle Churchill also shared a picture of him and his son while penning down a lovely message claiming that he is his son's father.
He wrote:
"Happy Fathers' Day to all the fathers in the world. A father is a father irrespective of marital challenges. A father is not only by way of giving birth to a child, but by way of taking caring of children around you, and children around the world who are in need."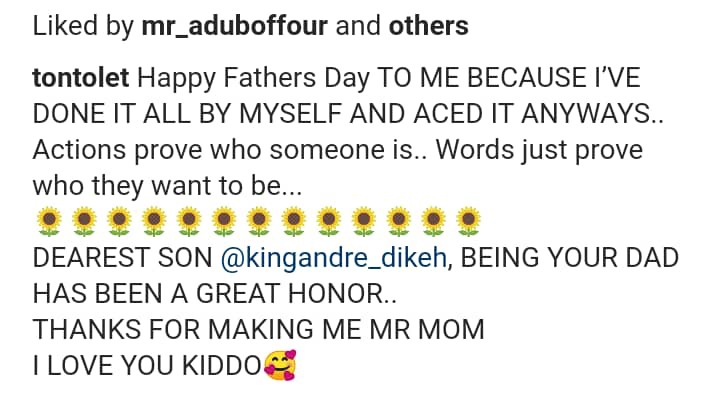 He then went on to take a jibe saying in form of prayers that children won't be used as a tool of jealousy because of a broken relationship.
He wrote:
"I pray for all the fathers in the world that your child/children will not be used as a tool of jealousy, because of broken relationships like it's done in the old Era. As I celebrate this day, I pray this won't be the era when single parenting ends up affecting a child/ children's mentality thereby confusing them.
He, however, concluded while reassuring himself that he will soon reconnect with his child.
He wrote:
"This is a new Era and things have changed. Relax, you'll reconnect with your child at the right time. You Are A father! We Are Fathers!! I Am A Father!!! Happy Father's Day To You!"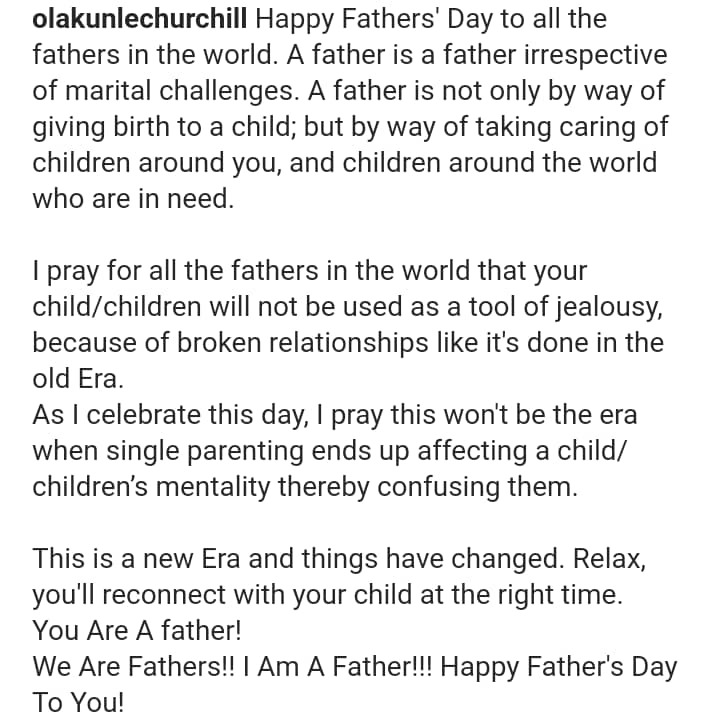 Who then can we lay claim to being the father of the little boy since his father and mother are both claiming to be his father?
For more information visit: https://www.facebook.com/50Minds/