See What These Nigerians Did to Appreciate Frontline Medical Workers Fighting Coronavirus
See What These Nigerians Did to Appreciate Frontline Medical Workers Fighting Coronavirus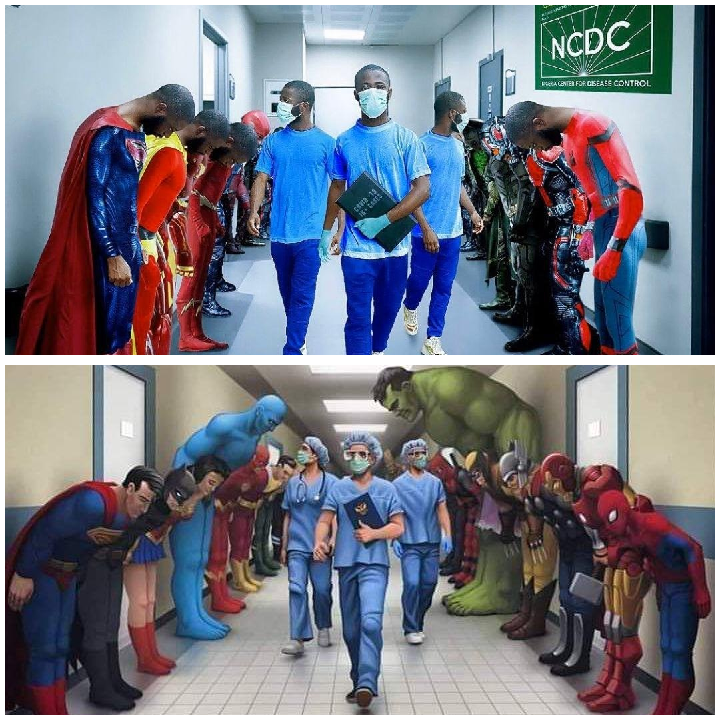 Nigerian superheroes have emulated their foreign counterparts by appreciating frontline medical workers fighting coronavirus pandemic in the country.
The superheroes were seen inside a medical center where coronavirus patients are being managed. They bowed and appreciate the medical staff as they pass by them.
Some of the characters present are Spiderman, Superman, Ironman, Hulk, Batman, Arkman, Thanos, and others.
This was to show that the doctors, pharmacists, and other medical professionals are the true heroes and guardians of the world.
This beautiful act first happened in the United States of America before it was recreated by Nigerians.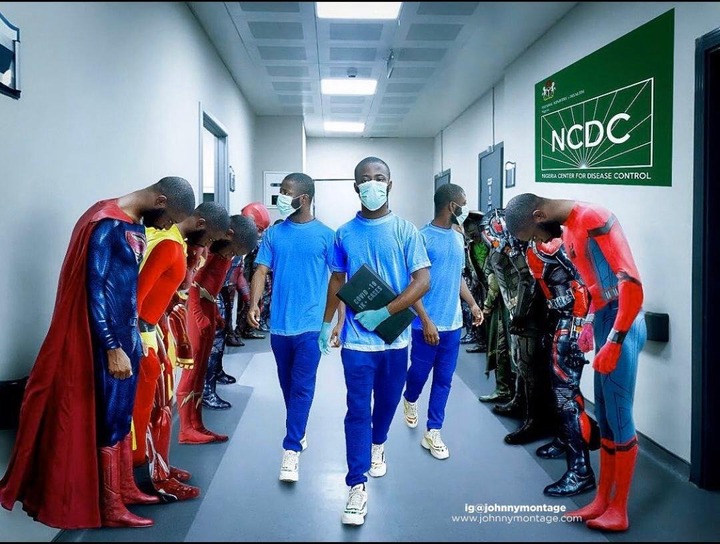 Even though the Nigerian version does not has the complete characters, people still appreciate their efforts and time to come up with such beautiful initiatives.
Read Also :Where Ganduje is getting it wrong in the fight against COVID19
Nigeria has recorded 1932 positive cases of coronavirus with 58 deaths and more than 300 recoveries.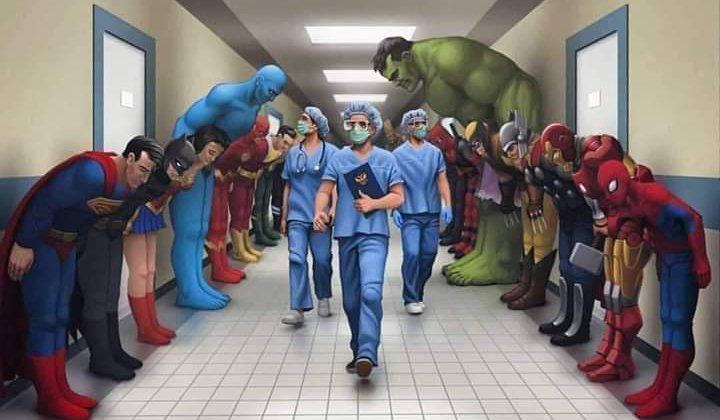 What do you think about this?
Kindly like and share.
For more information visit: https://www.facebook.com/50Minds/