Eating This Fruit Everyday, Will Do These Things To Your Body;
Welcome to another exciting, yet educative session on my page.
Today, we will be looking at the great importance lying in a single, yet overlooked fruit known by all.
This fruit has specifically being proven to contain as much nutritional value as several fruits combined together.
By the end of this article, you should be well informed, about the great importance of this rare fruit.
It is called avocado pear.
A fruit that grossly dominates the Eastern part of the Country, with its major eaters as dieticians, elderly people and the varse public.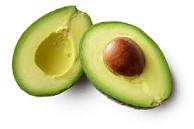 An average Nigerian, eats avocado pear, solely for the sweetness, the dietary components is usually overruled in most cases.
Sadly, that's just for the record.
With what health practitioners have exposed to us as the health benefits of avocado, I think it is would be nice and efficient enough if we tagged it ' The most nutritious fruit ever '
To Avoid been hyperbolic, below, are some proven nutritional contents of an avocado pear;
1. An avocado contains over 20 essential vitamins and minerals.
2. It contains potassium, calcium and the rest.
3. It contains essential carotenoids such as alph carotene, beta carotene etc.
4. It is also very rich in protein and natural fat.
Reasons why you should get on a whole Avocado daily;
1. Eating avocado daily, helps in weight loss. This is because eating avocado helps to sate your appetite and prevents you from consuming excess meal which in turn causes excess weight gain.
So if you wish to lose weight faster thab anything, take full avocado everyday.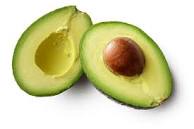 2. Pregnancy
Pregnant women should not hesitate to take this fruit on daily basis, as it has been proven to have lots of vitamins and minerals which helps the expectant mother and the baby to stay healthy through her pregnancy phases.
The good news is that she doesn't have to eat it alone, this fruit could be used in form of your regular salad alongside your usual meals such as rice, noodles, spaghetti, etc.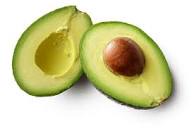 3. Blood pressure
This disguised life saviour, contains potassium, which simply helps in flushing toxins out of the blood stream.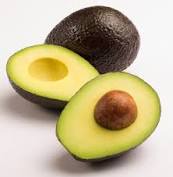 4. Clear eye sight.
This fruit also contains carotenoid which helps in clearer and healthier eye sight.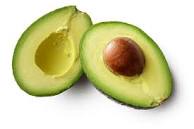 5. Healthier bones
Avocado contains lots of vitamin k, which helps in strengthening the bones.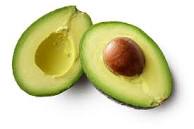 6. Healthy skin
Avocado contains lots of vitamins and minerals, which enables you to obtain the enviable skin tone that you have always desired.
With regular consumption of avocado, soon you will have your skin as shiny as ever.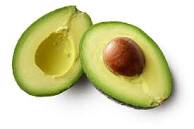 Don't forget to drop your comments below.