See The Face Of The Evil Man Who Killed 23 Nigerians On New Year Day And Lost His Own Life Afterward
See The Face Of The Evil Man Who Killed 23 Nigerians On New Year Day And Lost His Own Life Afterward
Afolabipetersmurphy
The Bible Says: "What shall it profit a man that gains the world but lost his soul"
So is the story of all those who are looking for this world riches through whatever means.
I purposely brought the story of this young guy who lived a rough life but died untimely.
In Nigeria today, many young men are looking for fast money without minding the means, in this way many have lost their souls, many are down with terrible ailments, many are in the prison serving jail terms because of the dastardly act they have involved themselves.
Let us reason together, what is the importance of the money you want by all means, but end up dying a premature death or you find yourself in a place where you don't belong.
This is the reason why I have resolved to share the story of the evil man, who killed people on a new year day in Rivers state.
I know numerous people would have heard about this story, but what we learnt from stories of people are different from themselves.
What I learnt from this story, is I want to tell you, there are some people who are not contented with whatever they have, they will want to share by force in another person something, such people are this guy called Don Wayne and his brother.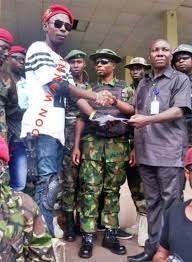 They are known for kidnapping, armed robbery and banditry.
All sort of evil deal is what, you will see Don Wayne with, he was an unconquerable miscreant terrorising a Rivers state community before the Nigerian troops brought him down.
Now, after he had acquired properties and wealth through the evil business, there was a time feud broked out between his community and another community in which he killed plenty people, that was what led to the affront that occurred between him and the Nigerian army.
In this way he fled, with his evil gang, for him to be easily captured by Nigeria troops, his mother was arrested and his mansion which he built with blood money was demolished.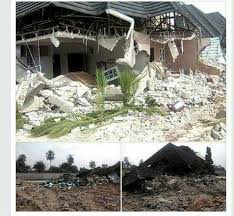 This was what precipitated his anger in which, he went fought to kill 23 people who were coming from New year's eve service of 2018.
After the killings, he fled from Rivers to Enugu, where he was leaving like a bonafide Nigerian before Nigeria troops locate the locale where he was hiding.
He was not spare along with his young brothers and some of his gang members, they were all killed the same day.
After his death, we were told that he had about #700m in one of his accounts.
My question now is that, who will now spend that money?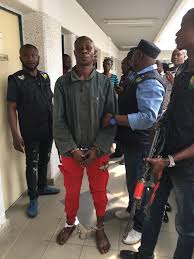 What is now the benefit of the life of barbarism he led, I want everyone to learn from this story that crime never pays.
There is nothing you will gain from being a rogue, terrorist, bandit, cultist or miscreant.
Now that he his dead, all other properties he acquired through evil means who will inherit them?.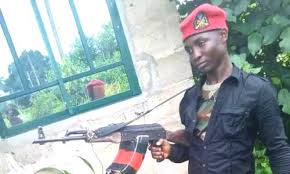 The Bible says: " Surely everyone goes around like a mere phantom; in vain they rush about, heaping up wealth without knowing whose it will finally be.
What do you think about this story?
Add your view below
Please like, follow and share