See Reasons Why Femi Adesina is Yet to Congratulate the New Chief of Staff
See Reasons Why Femi Adesina is Yet to Congratulate the New Chief of Staff.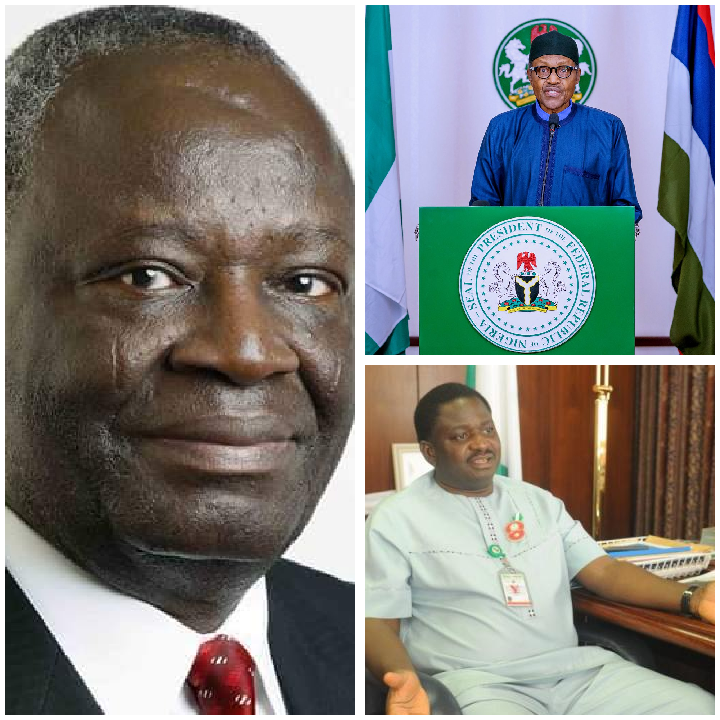 It's almost a week after the new Chief of Staff to President Muhammad Buhari, Ibrahim Ayoola Gambari, was appointed.
Gambari succeeded the Late Mallam Abba Kyari who died of complications resulting from coronavirus.
President Buhari surprised Nigerians after he selected a rather unknown personality in Nigeria political arena as the new Chief of Staff.
Another surprise was that the announcement did not come from the two senior Media aides to the president, Femi Adesina, and Mallam Garba Shehu.
Ideally, all activities from the Presidency are being reported by the two media aide.
When Garba Shehu was asked about the new appointment, he said: "I'm not aware".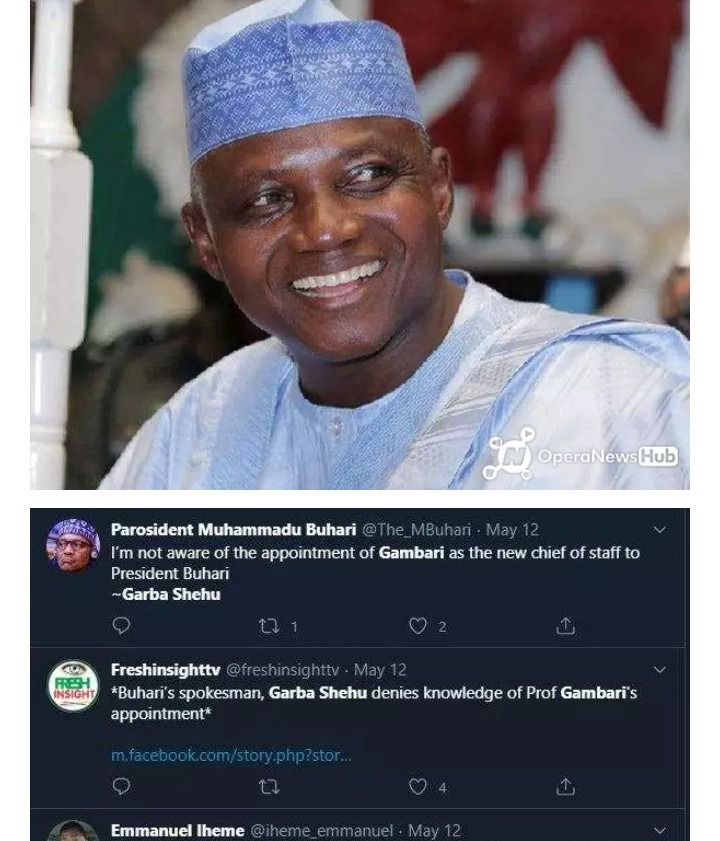 This sent a message to Nigerians that things are not going well in Aso Rock because how can those two media assistants miss that very important appointment.
However, a 2008 article where Femi Adesina called the new CoS 'a bootlicker' has surfaced online.
He attacked the personality of Gambari and called him different unwarranted names because of his role in late General Abacha's regime.
Agboola Gambari was Nigeria's Representatives at the United Nations between 1990 to 1999.
The late dictator, Sani Abacha, ruled during this period.
Agboola defended Abacha's actions at the United Nations. He justified the execution of the famous environmentalist, Ken Saro Wiwa, and other Ogonis.
He also supported the annulment of the June 12 general election in which Late MKO Abiola won.
Femi Adesina then lambasted the new CoS in his 2008 article titled "Gambari: the slap next time."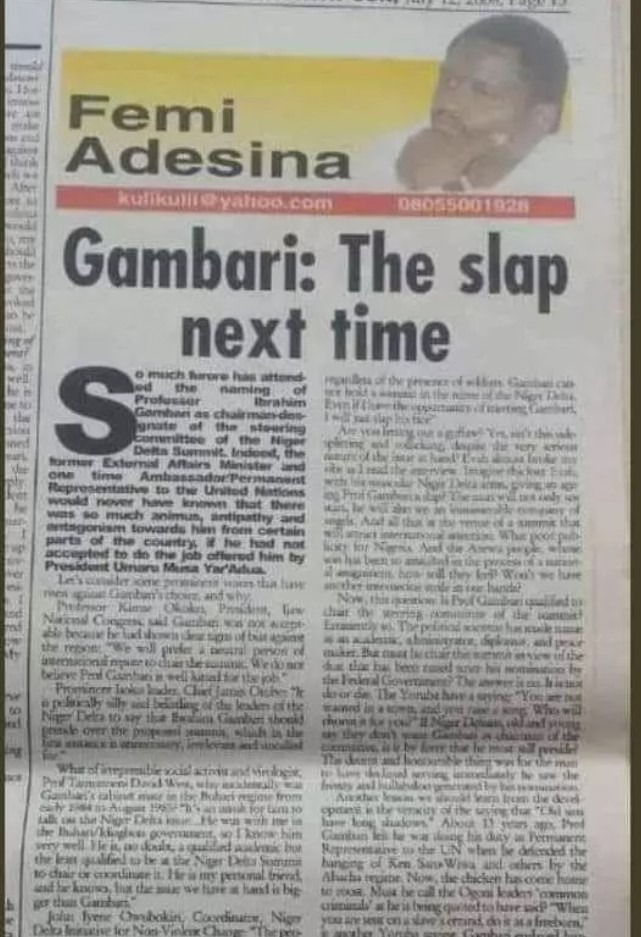 This could be the reason why Femi Adesina and Agboola Gambari are not in good terms. The media aide will not find it interesting to work with the Chief of Staff.
The Chief of Staff is the closest aide to the president, he controls the activities of the Presidency.
Agboola and President Muhammad Buhari also have a long time friendly relationship when he served as the External Affairs minister during Buhari's regime as the military Head of State in 1984.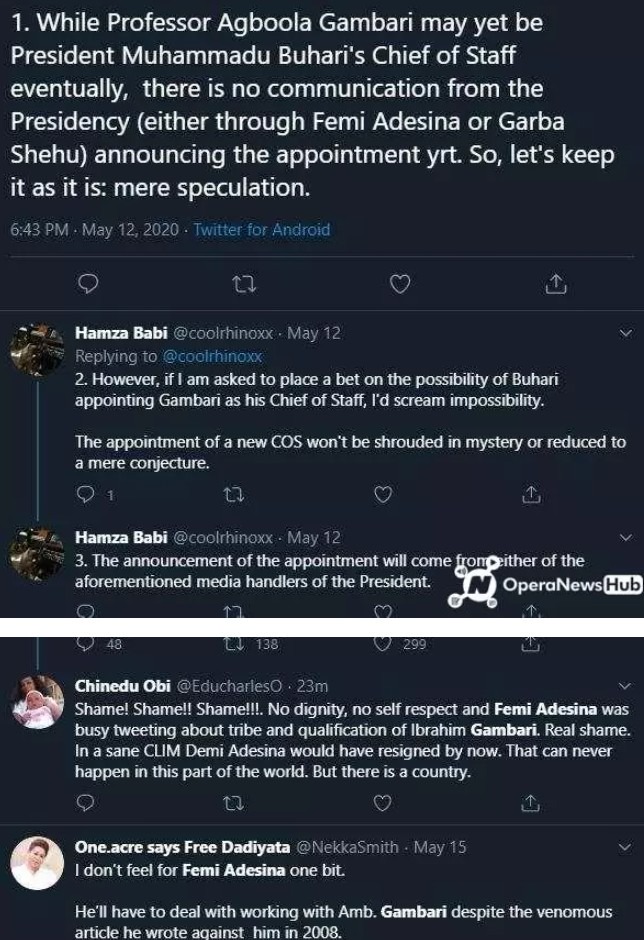 These are the possible reasons why the appointment was made by neither Garba Shehu nor Femi Adesina.
Nigerians are waiting to see how things will unfold in Aso Rock as the new CoS resumes his office.
What do you think about this?
Kindly like and share this.