See how Speed Darlington blasts Odumeje in a new video
Speed Darlington Blasts Odumeje in a new video 
Pastor Odumeje whose fame has spread across Nigeria like wild fire is not only a Prophet but Comic personalty in his own right.
As many applaud this wonderful man, some are against him. Call him all sort of names. Speed Darlignton, the Anambra artiste based in United State, has left Tacha only to war on the Indaboski, The War Himself, The fight. Can speed Darlighton ever defeat the war? The stage is set.
However, in the video, he called Odumeje a fake man of God. He called him a "short man" who you need not to speak to God and he uses nothing but "Voodoo" on his members in the name of miracle.
He admonishes Nigerians against attending Odumeje's church for the God they seek can be found in any place. God abides in all places but Odumeje Church.
More so, Darlighton said a real man of God would not go as far as humilating his church members in the name of miracle. He called them "stunts."
He said when The self proclaimed Prophet will soon exhaust the tactics that make people mad about him.
Check the video link below for the video
https://www.instagram.com/p/CAKRO9Tg0rD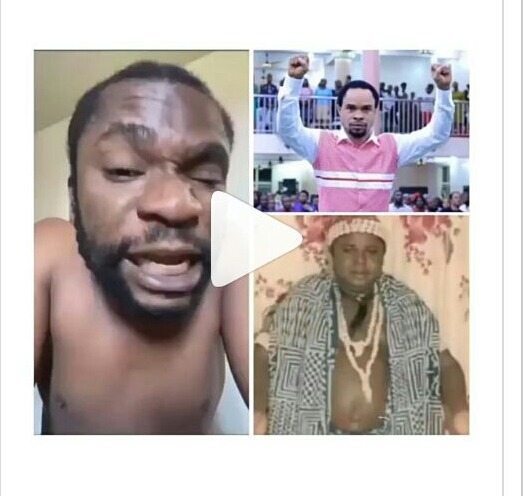 READ ALSO: Wh will you force me to take a vaccine? – Bishop David Oyedepo