See Funny Reactions as C-Ronaldo and Hushpuppi caught rocking same designer wears
Nigerians on Facebook react to the pictures of C-Ronaldo Hushpuppi rocking same designer wears
The question in the caption is "Who rocks it better?" C-Ronaldo or Hushpuppi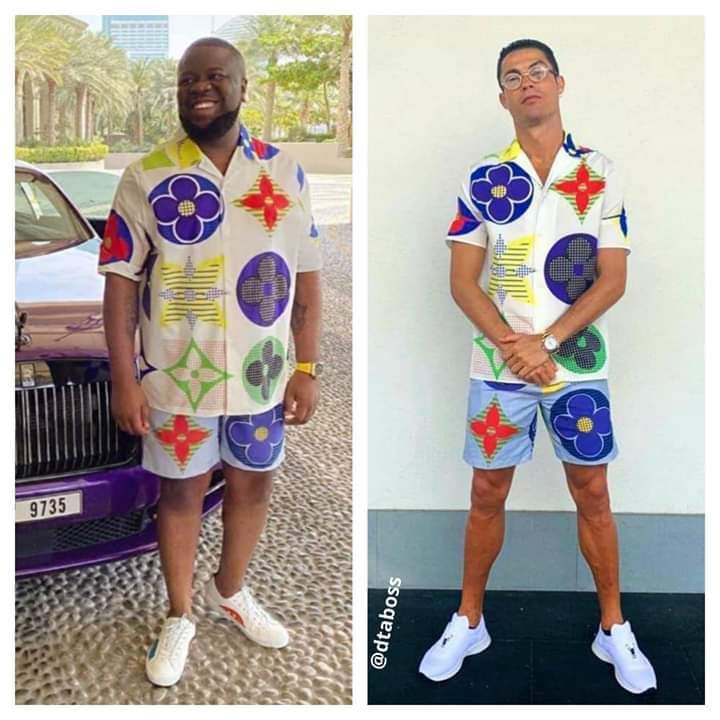 This question was followed by lots of reactions and funny comment. While some people choose Hushpuppi, many others opted for C-Ronaldo. You can as well choose one who rocks it better and state the reason why.
INTERPOL Validates the Arrest of Hushpuppi, says the Criminal Faces Extradition from OAE to Nigeria
Some people went ahead to mock the proclaimed hacker and Internet Fraudster, Hushpuppy who was recently arrested in Dubai for scams worth huge billions of naira. This has further dented the image of Nigeria and all Nigerians abroad who have legit businesses.
"One is a scape goat, the other is a goat"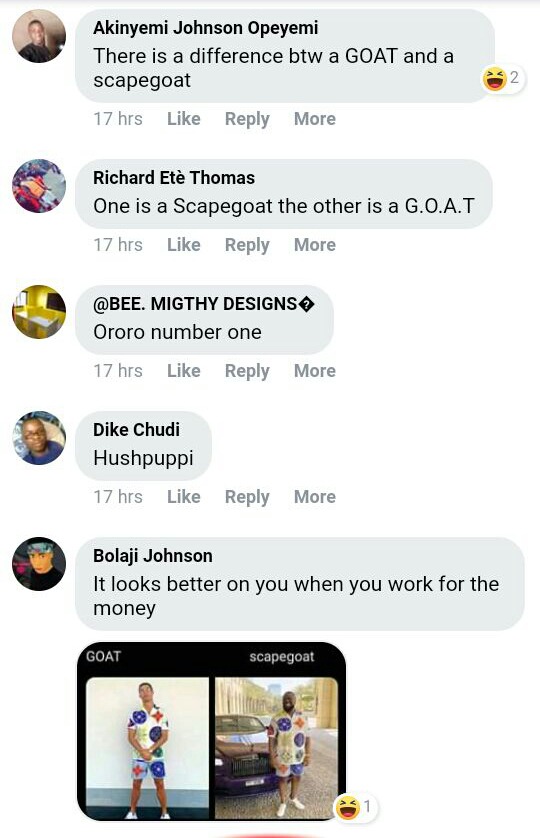 This was a funny reaction that got me reeling in laughter. Of course, Hushpuppy is a bigwig in the Nigeria scammer industry (NSI) and he is not the first scape goat but a ground-breaking one to ever emerge from Nigeria. The scammer with highest victims so far. Over a million. What a record.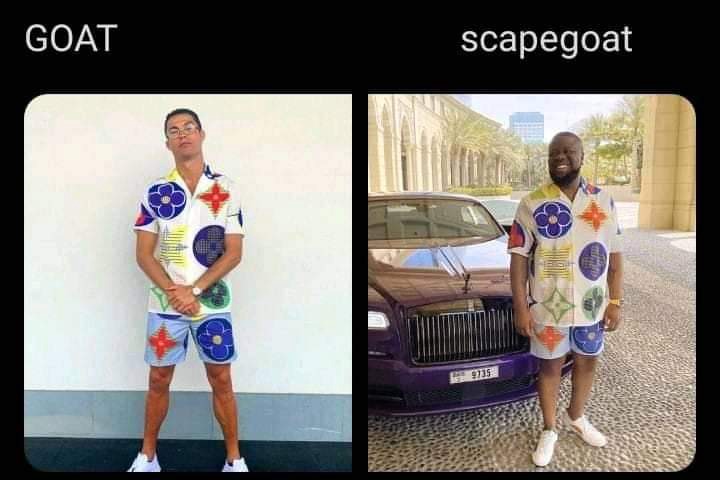 Next time, I hope no one will place the picture of a goat and a scape goat side by side. This is an insult to C-Ronaldo, the pride of soccer world.