The internet broke into complete flames and sheer pandemonium after DJ Cuppy's daughter of Nigerian Businessman and billionaire Femi Otedola shared a picture of the latest Ferrari cars brought by their father.
Femi Otedola, the Nigerian billionaire, is blessed with three daughters, Florence Otedola, known as DJ Cuppy, Temi Otedola, known as JTO fashion, and their eldest sister Tolani Otedola. While Tolani is a musician, DJ Cuppy is a DJ, and Temi Otedola is a model.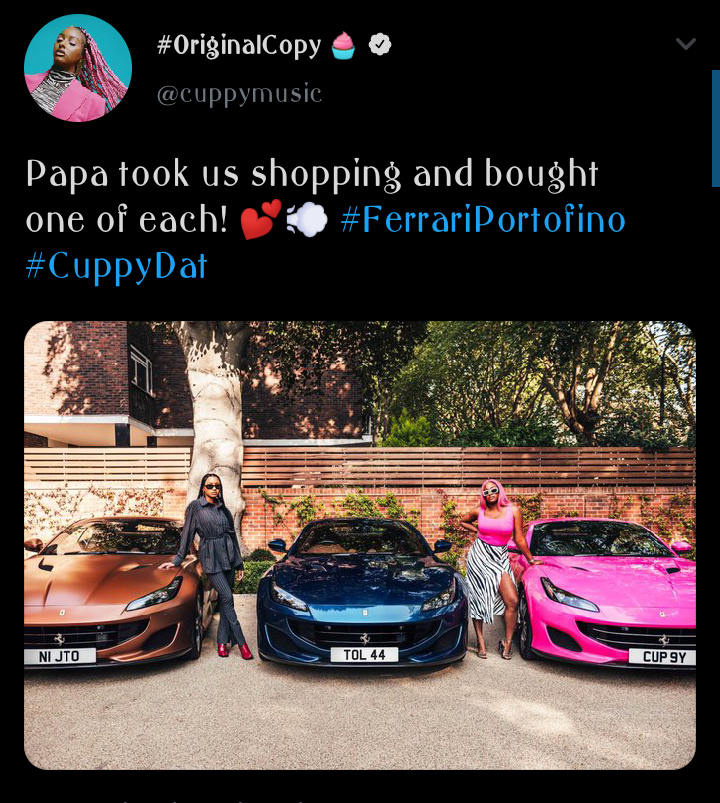 While sharing the picture on her social media handle, DJ Cuppy wrote, "Papa took us shopping and bought one of each! #FerrariPortofino #CuppyDat"
Ever since she shared the pictures online, there has been massive engagement with many Nigerians praying for a better condition and others commenting on how lucky they are.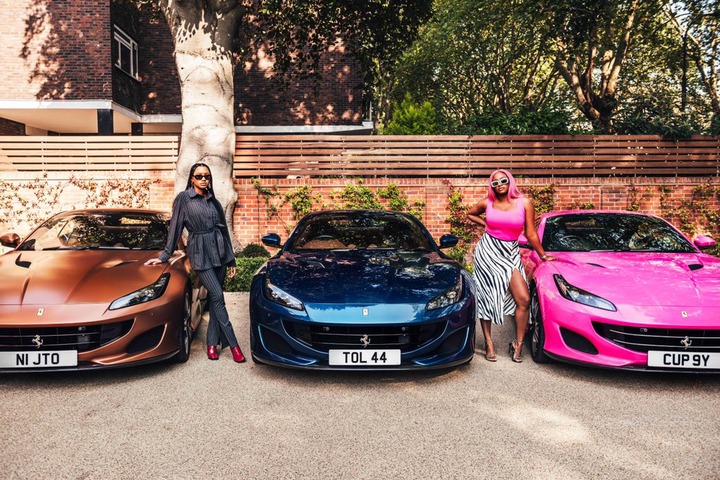 Looking at the three Ferraris gotten for the three beautiful daughters of Femi Otedola, one cannot but wonder how richly blessed the family is.
Ferrari Portofino, which is the model gotten for the three daughters, started producing that particular model of Ferrari in 2017. The primary and most fashionable of the Portofino series are the 2019 and 2020 model.
While we are still not sure if the model gotten for Otedola's children is 2019 or 2020, we have been able to make use of the price range for the two-year models to calculate the amount spend by Otedola in acquiring the cars for his daughters.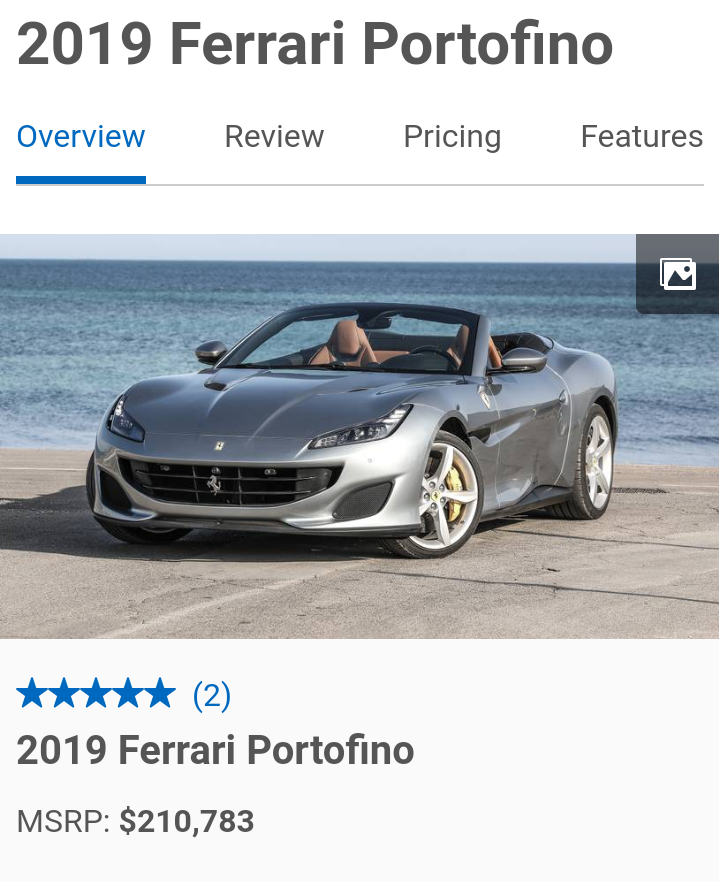 The 2019 Ferrari Portofino model costs $210,783 for one. Three will then cost $632,349. In Naira($1 to N380), the three cars will cost N240,292,620 (Two hundred and forty million, two hundred and ninety-two thousand, six hundred and twenty Naira only)
The 2020 Ferrari Portofino model costs $218,750 to acquire one of them. Now if one cost $218,750, then 3 will cost $656,250. In Naira($1 to N380), the three cars acquired by Femi Otedola for his daughter is equivalent to N249,375,000 (Two hundred and forty-nine million, three hundred and seventy-five thousand Naira only)