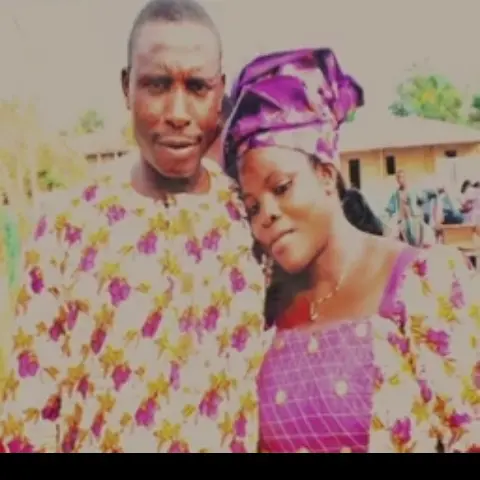 Orimola and Folakemi his wife
It is advisable for everyone to keep praying against untimely death because what happened to a certain man called Orimola at Omi Alafa; a place in Ondo state was so pathetic to bear for every right-thinking man.
It's about two years now that Orimola married his wife Folakemi and the union had a girl child which is barely two years old.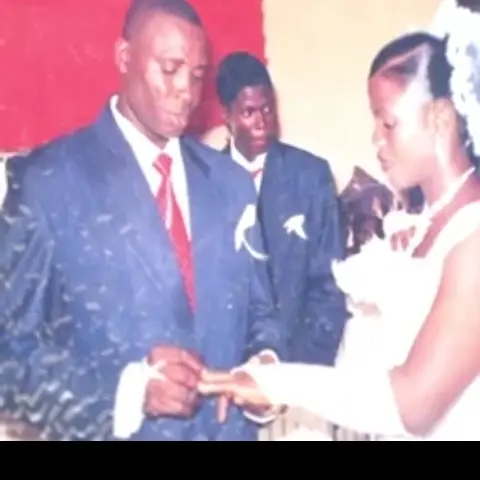 During their wedding
The entire people in their environ known Orimola as an electrician, who was very competent in the business, thus he uses to go on travels to different neighbouring towns to do what he knows best, until one day that he went on this journey of no return.
It happened that a certain engineer Ayorinde had called him to report at a certain SUPEB project at Omi Alafa; a place situated at Ifon in Ose local government area in Ondo state, where his service was needed and it is his habitual conduct to always work in the night.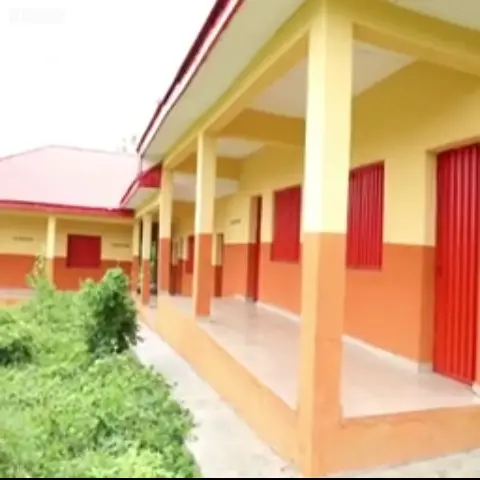 The school where he was working before the mishap
He had resumed work at about 7 pm, and the work began immediately, 3 hours later he took permission from his co-workers that he would like to go into the bush to defecate, it was in this bush that he met his untimely death, as he bent downward some vigilantes that were inside the bush pulled their trigger thinking him to be a beast.
He shrieked and the vigilantes were astonished to see that it was a human.
The bush where he was shot
After he was shot, the vibration of the gunshot and his loud scream attracted his co-workers and they rushed to the scene immediately, he was rushed to a hospital in the town of Ifon, the next day he called his wife and narrated the ordeal but before his wife could get to Ifon from their residents in Akure Orimola had given up the ghost.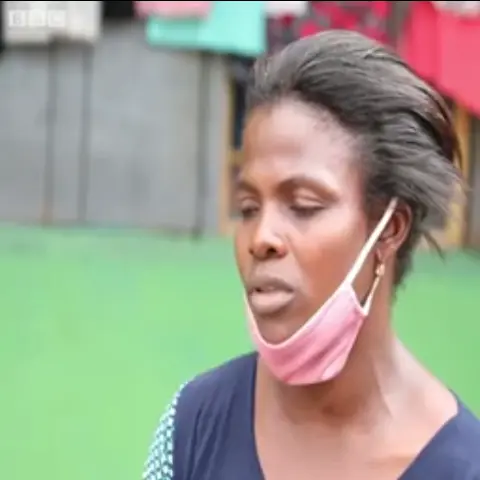 Folakemi
According to BBC Yoruba that first broke the news, they visited Ifon so as to gather information about the dreaded occurrence, and they even got to the palace of the king of Ifon town, where they were told that the vigilantes are employed by the king so as to curb the marauding attacks of the herdsmen.
That was how Orimola died, living his wife and daughter, that is why I said earlier that we all need to pray against sudden death because till this moment no compensation has been paid to Folakemi his wife neither does anyone out of the vigilantes has been penalised for the careless killing of the innocent Orimola.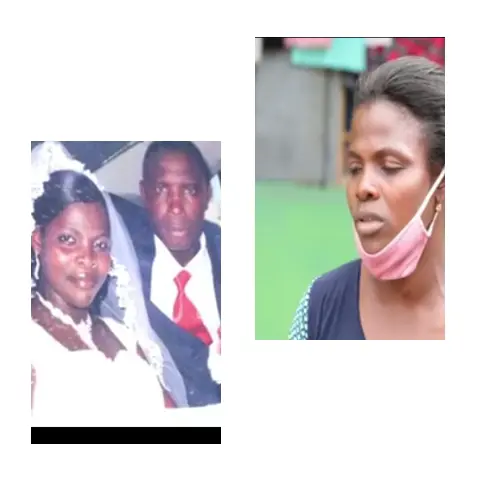 What do you think about this pathetic story of Orimola?
Add your view in the comments box below, please like, follow and share the story.