The Nigeria Senior Special Assistant to President Muhammadu buhari on media and publicity Garba Shehu came all out after former president of the country Olusegun Obasanjo in his recent comment. Social media.
It will be recalled that some days back, the former president stated that Nigeria was already degenerating into a failed state under the administration of President Muhammadu buhari.
In a sort of reply to the various issues raised by the former president, the SSA to President Muhammadu buhari accused the Olusegun Obasanjo of trying to divide Nigeria contrary to the actions of buhari which is to unite the nation.
Garba Shehu disclosed some shocking revelations while also bringing into the light some of the achievements and works of buhari.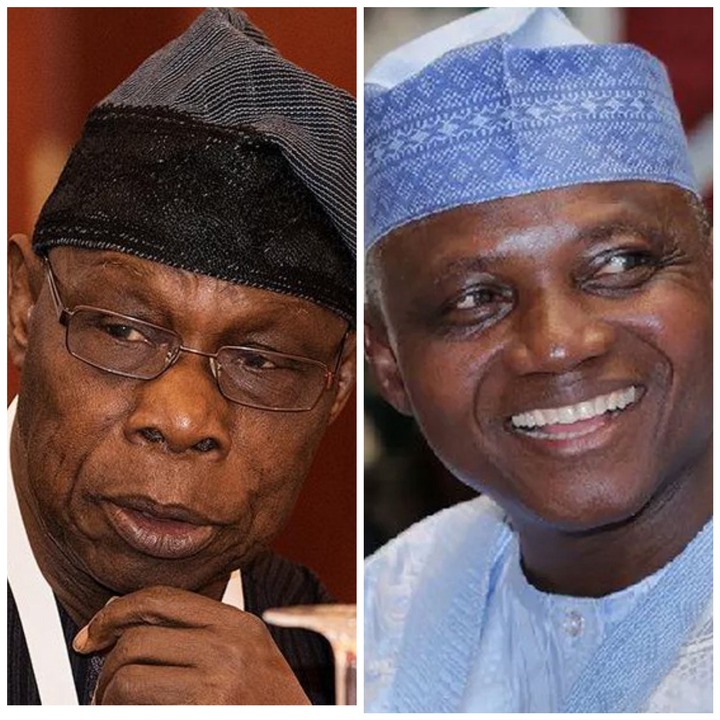 For Shehu, Obasanjo should be more involved in problem-solving than just making false judgments. He further stated how disappointed he was when the former president praised the legislators who tried boycotting the current amendment process going on.
Shehu disclosed that Obasanjo writing off the amendment process speaks volume despite his political party failing as regards a successful amendment during its various tenure while at the realm of power.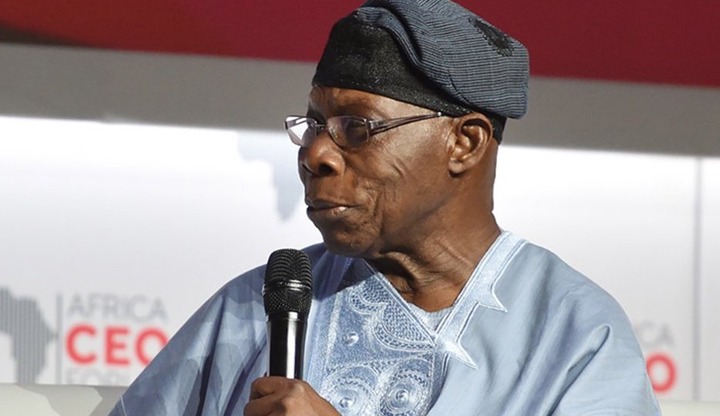 On the issue of subsidy removal done by President Muhammadu buhari's administration, Garba Shehu noted that actions by the current administration on subsidy withdrawal helped the administration block some decisive loopholes and also released scarce resources for the needs of Nigerians.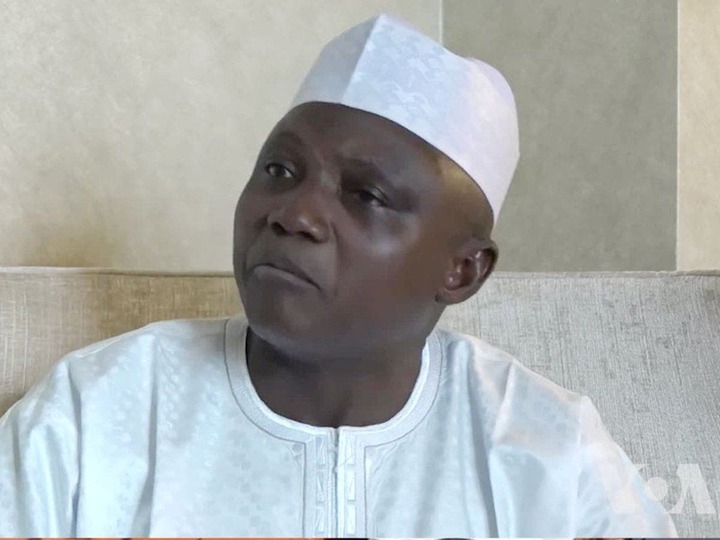 Also on the issue of petroleum subsidy, Garba Shehu noted that it is a known fact that withdrawal of subsidies was one of the wish lists of Obasanjo and his political party PDP. He stated that the reason why this wish was not accomplished was that there was common greed.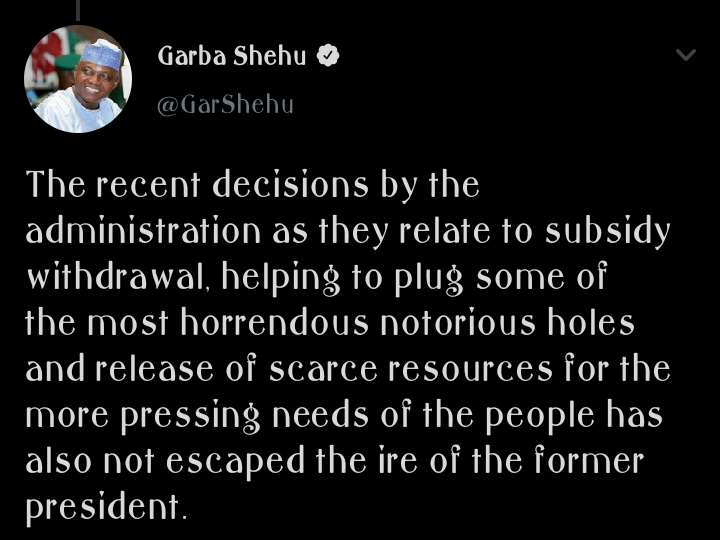 He wrote "It's a known fact that the withdrawal of subsidies had been on the wish list of the Obasanjo-led Peoples Democratic Party, PDP. They failed in achieving these measures because there was shared greed. They plundered the treasury as much anyone could in the name of either subsidy or waiver with reckless impunity."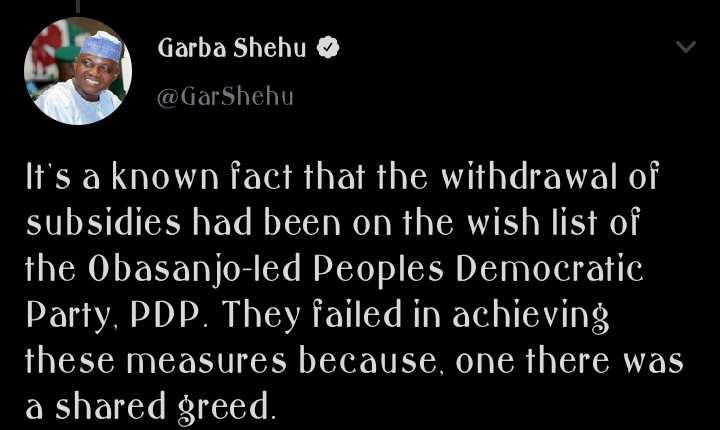 Garba Shehu further stated that the administration of President buhari had ignored all critics and worked on infrastructural developments while also repairing damaged relations with foreign countries. While critics may abound, the government will according to Garba Shehu continue to deliver its mandate to the people.