Is Nnamdi Kanu Truely Dead? See Letter of Condolence from Abia State Government
Is Nnamdi Kanu Truly Dead?
This is the question begging for answer. More fuel was added to this assumption with a condolence letter allegedly written by the Abia State Government to the Indigenous People Of Biafra (IPOB)
In recent weeks there have been rumored news that the leader of the Indigenous People Of Biafra (IPOB), Mazi Nnamdi Kanu was dead.

The rumored news of Mazi Nnamdi Kanu's death was started by a self-acclaimed Pharmacist, Medical Journalist, and Social Media PR Dr. Kemi Olunloyo. According to her Mazi Nnamdi Kanu died in Italy after he was fell sick.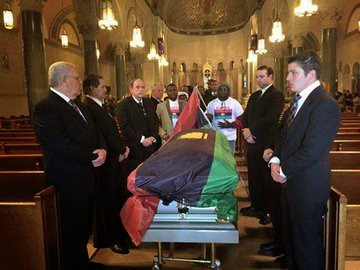 However, members of Indigenous People Of Biafra (IPOB), have disclaimed Kemi's claims, Saying Nnamdi Kanu is alive and healthy. This led to Nnamdi Kanu, appearing on a video to prove to the world that he is still alive.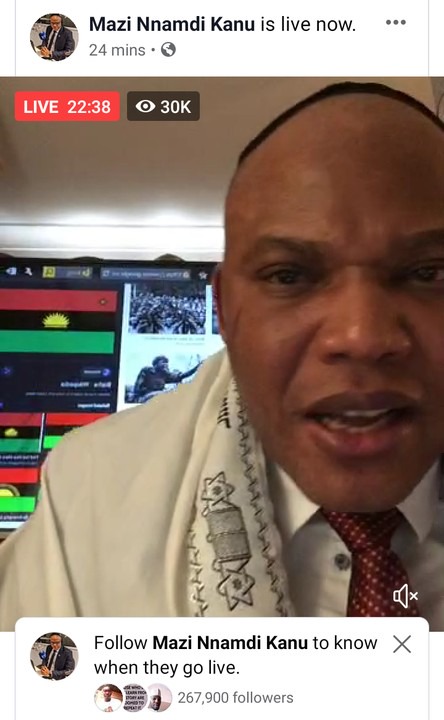 But Dr. Kemi Olunloyo has alleged that the Kanu who appeared on the video was not the real Kanu but a doppelganger. This has created a heated exchange of words between members of IPOB and Dr. Kemi, and there have been allegations of threats to her life.
But with recent alleged letter of condolences credited to the Office of Governor of Abia State, there seems to be another side to the story.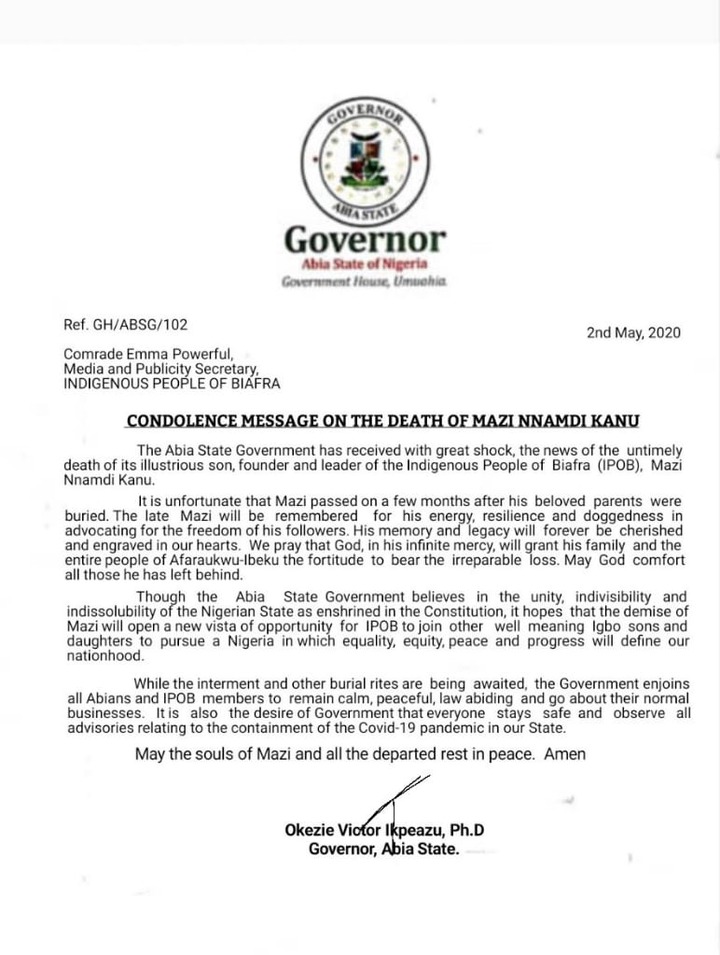 Dr. Kemi Olunloyo has been a controversial person. In March 2017, She was arrested for defamation of Pastor Ibiyeomies, she spent three months in a Port Harcourt prison before she was released on bail.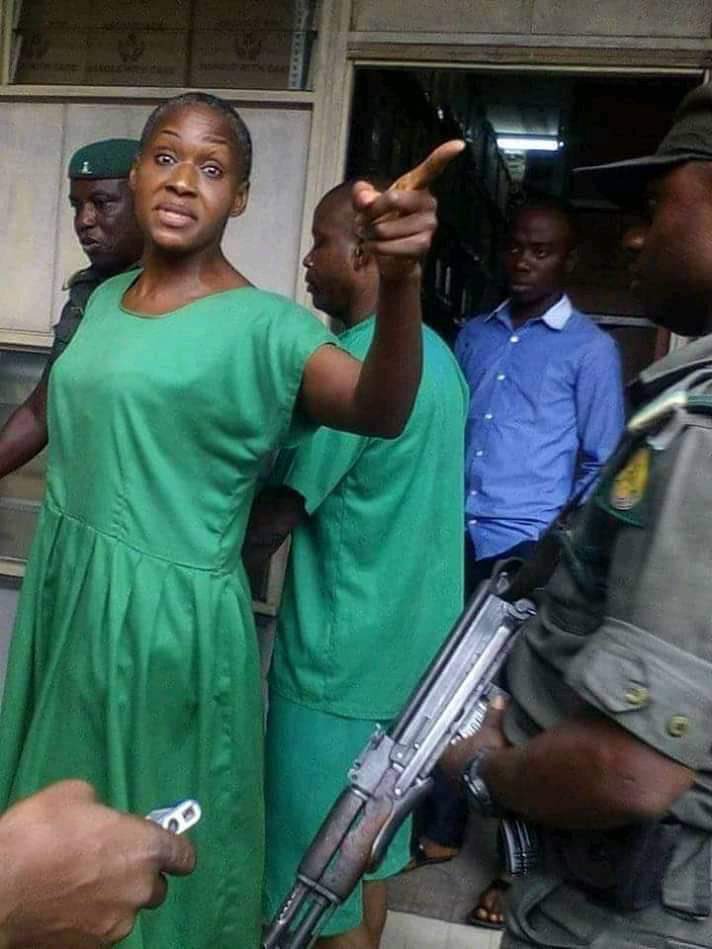 For more daily news visit Here to Subscribe
Read Also Death toll from Coronavirus rise in Nigeria