Nnamdi Kanu, dead or alive?
Is he truly dead or he is still alive
---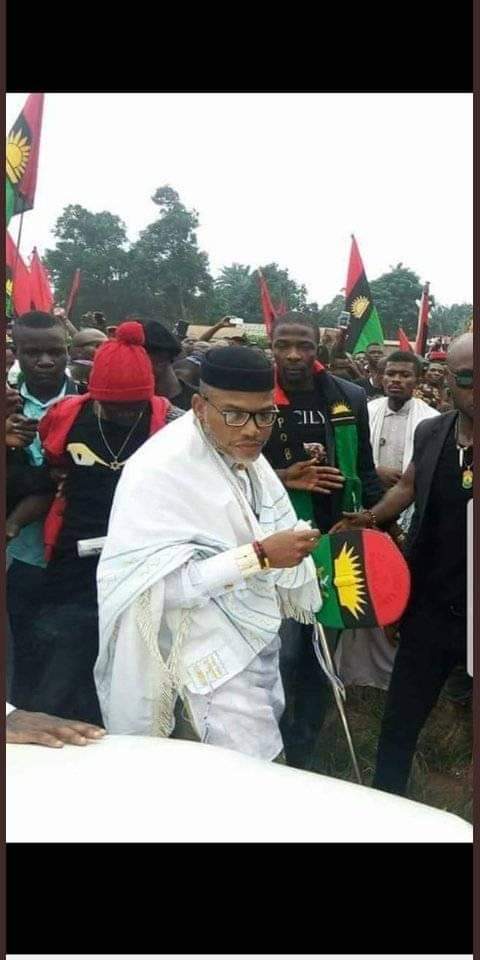 There has been rumours all over the internet that the leader of the Indigenous People Of Biafra, Nnamdi Kanu is dead.
However, the Indigenous People of Biafra, IPOB, yesterday said the allegation made by a popular social media personality, Kemi Omololu Olunloyo, that its leader Mazi Nnamdi Kanu, is dead as the height of deceit, cocktail of madness and irresponsible social media practice.
IPOB officials also said that the likes of Kemi Omololu Olunloyo are part of the people bringing fake publicity to social medias and her allegations should be ignored and not to be taken serious because nothing good will come from her and her outfit.
This is a picture of a coffin wrapped with Biafra's flag attire.
However, according to a Twitter user, @GeneralEddy2k, claimed that the leader of the Indigenous People of Biafra is dead by tweeting the picture of his casket and making allegations that Nnamdi Kanu led some Igbo youths into their early graves.