Nigerian Musician D'Banj Sues Lady Who Accused Him Of Raping Her
Talented Nigerian musician Oladapo Oyebanjo, D'Banj has taken a step probably in the right direction after he showed the legal papers as he takes his accuser to court over rape allegations.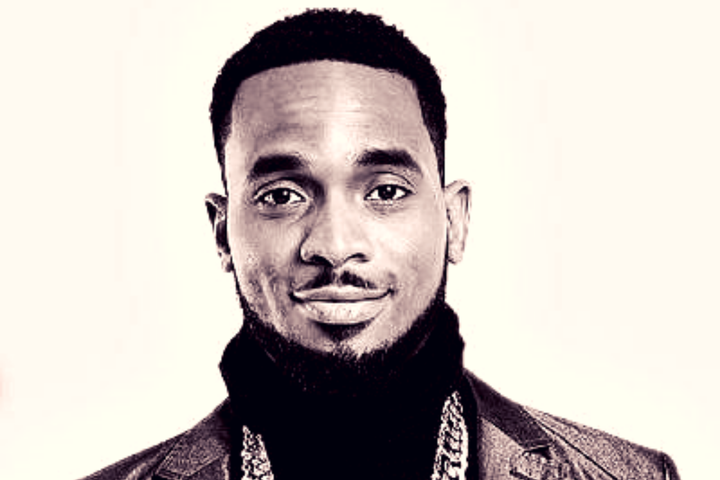 It will be recalled that some few weeks back, Oladapo Oyebanjo who is known across the world as D'Banj was allegedly accused of rape. This incident took place some days before the singers birthday.
Although D'Banj debunked the rumours immediately however he couldn't do anything much as he was being overwhelmed with birthday.
Today however seemed the appropriate time for him to make a decision as he shows the legal document seeking a damage sum of N100million and an apology.
According to him, the legal step became necessary in order to clear his name before his wife, his family and fans across the world.
He noted that he would have preferred to remain silent but his accusers would have taken his silence for granted and they would have used that to promote more lies.
It was in order to forestall such issue that he then decided to take legal steps against his accuser.
Here is what he wrote:
"Today is exactly 1 week after my birthday and this will be the only time I will address the recent false allegations and lies from the pit of hell.
I have chosen to do so because the incident is a slap to my marriage and my beautiful wife, my entire family and those who believe in me. I did not want to dignify the slurs with a response but it appears my silence has empowered my accusers to think I have been scared into the shadows so I would like to state that This Accusation is false and ludicrous and Have been handed over to my Legal Team, while the Nigerian Police is Investigating the Criminal aspect of it.
It's unfortunate that this is coming a few weeks before the second anniversary of my late son Daniel And this well-timed falsehood has reopened the painful scars of my deep loss.
To my fans and loved ones, thanks for the support, your prayers and your positive comments. The truth will always prevail. God bless us all."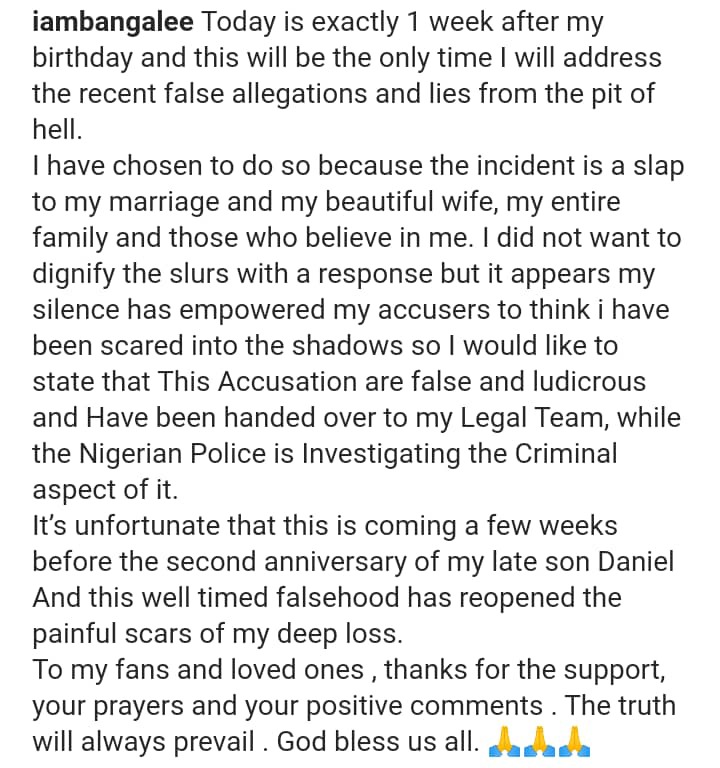 What do you think?
Please comment below.