Mercy Aigbe's Ex-Husband Sends Her A Warning Sign
Mercy Aigbe and Former Husband Lanre Gentry has joined fathers across the world in wishing every one of them a happy father's day celebration.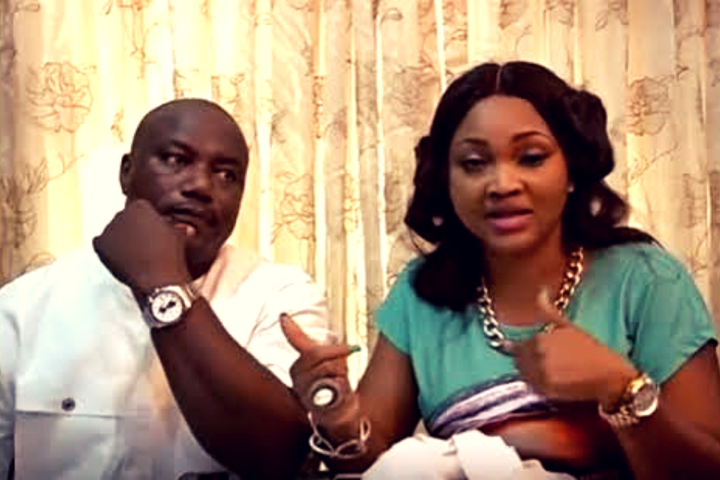 His statement has however sparked widespread controversy after he noted that no woman should wish herself a happy father's day. He noted saying that any woman who wishes herself a happy father's day should be getting ready to pay for the school fees of her children since she bows consider herself a father.
He wrote:
 "Happy father's day and happy Sunday to my good people all over the world.any woman in the world that say happy father's day to her self should prepare to be paying for the children school fees. Again happy father's day to me ."
Mercy Aigbe in her own yearly traction just like her other fellow actresses e.g Tonto Dikeh and Iyabo Ojo has continued to wish herself a happy father's day celebration.
While talking to her social media account Mercy Aigbe wrote:
"Happy Father's Day to me, to all the responsible fathers out there and all single parents who play the dual role, may we eat the fruits of our labour in Jesus name. Thank you, J, Jehovah for Grace"

The reason for so many single parents, especially women, claiming to the father is now becoming appalling.
Wouldn't it even be better to smoothen things between one and one's spouse instead of breaking up and taking up the responsibility of the other partner when that one isn't incapable or financially not buoyant to carry out the responsibility?
This attitude is now making it look like the major reason for some divorce is just for the woman to be able to prove a point that she is capable to raise her child without the support of the father.
If that is the reason behind most of the divorce cases, I don't see why such is worth such huge unnecessary sacrifices.
What do you think?
Is it right for women to wish themselves a happy father's day and still do the same on a mother's day anniversary?
For more information visit: https://www.facebook.com/50Minds/