Meet the boy that was aborted twice but refused to get aborted
Meet the boy that was aborted twice but refused to get aborted
It is very alarming on the way many Nigerian youths spend their youthful age. Many have lived worldly and dicitfull live, many have had abortions many times, killing the precious gifts that may have put smile on their faces.
• This has made many to live in regret, because after many ladies has engage themselves into series of abortions, unluckinly for some, they can't have another child. A brother testified how he would have made a life time, irrivisible mistake.
• A Facebook user identified as Moses Nyesoemie, Narrated on a Facebook group on how he Aborted his son, two consecutive times, and he refused to be aborted, and now he is seven years old, he may have done that out of fear or hardship. In his words, he said,
"I left my father's house at my 20 year wen that picture of my son was struggling to com to this world, we aborted him twice But he refused, but we thank God today. After the rainy days, he is seven years now".
See Screenshot;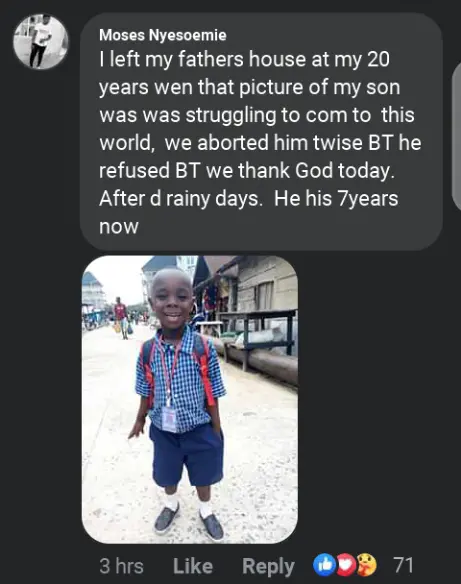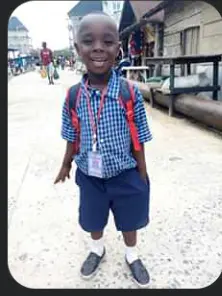 Now, the young Nigerian, Moses Nyesoemie is a happy father, with his vibrant son.
• What do you think that may have triggered him or causing many youths, after getting pregnant, will like to take a pill to remove the baby?
Please, follow this page for more gossips and information, share your thoughts as well. Don't forget to like and share, thank you.