Meet Adegbenro Adesanya A Nigerian Who Is Working As A Traffic Warden Since 2018 In Lagos State For Free
Meet Adegbenro Adesanya A Nigerian Who Is Working As A Traffic Warden Since 2018 In Lagos State For Free
Meet Adegbenro Adesanya A Nigerian Who Is Working As A Traffic Warden In Lagos State For Free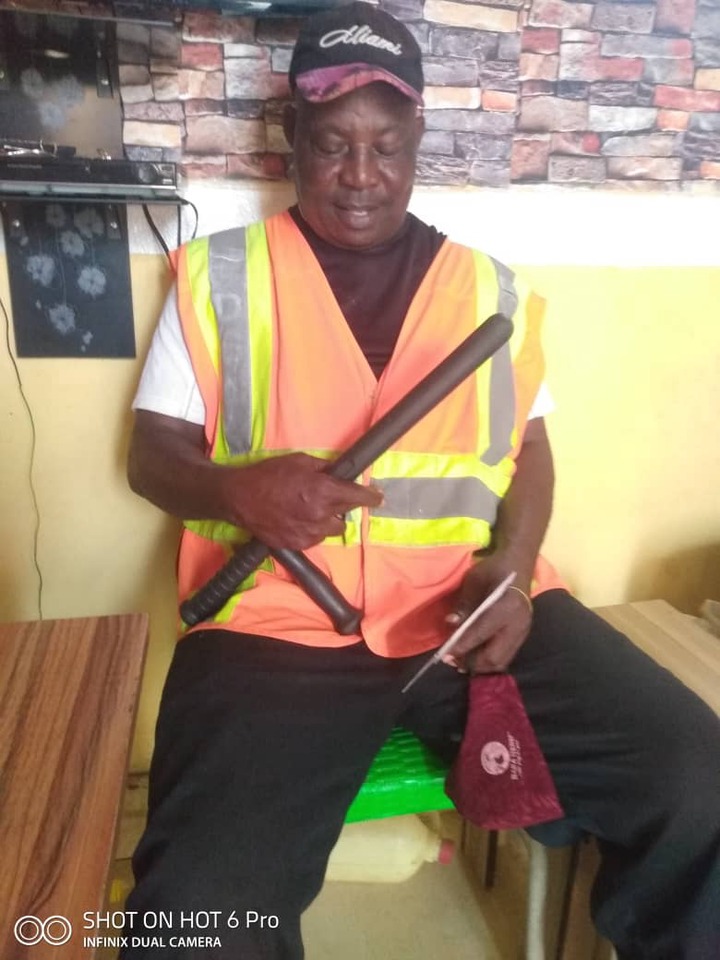 When we are talking about a real Nigerians, when we are searching for a bonafide Nigerians, who love their country, Mr. Adegbenro Adesanya will never be exempted.
I will have to be candid with my readers; it's not just a tedious task for one to deliberately committed himself or herself to any civic engagement for free. What this man with the name as mentioned earlier is doing to enhance traffic congestion in his community. I think such a freewill is worthy of being regarded as a substantial arduous task, especially as he's not paid whether by a private sector or any government body.
I have been noticing him, at a particular portion that leads to Ait road; When you leave the command bus stop in the Ile-Iwe axis of Lagos state for the past six months. Some times when it rains heavily or in the hot afternoon sun, this man is always found in this particular portion, directing the traffic to prevent congestion.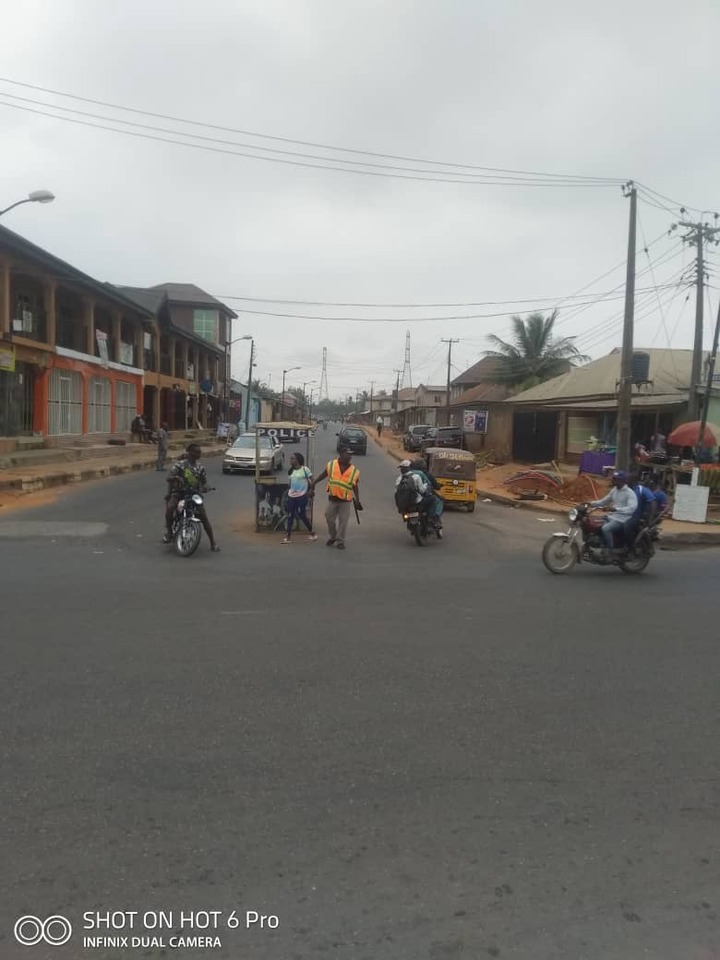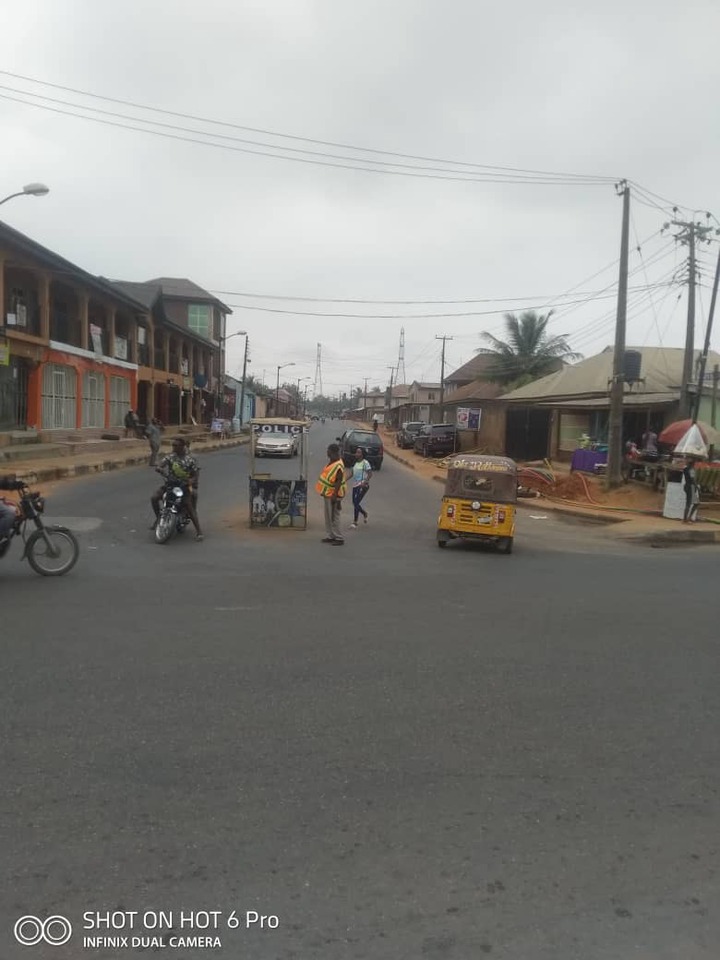 On several occasions, I kept having a strong feeling for such a diligent man at that age; Because he's 60 years old, and he is married and blessed with children. Thus I said to myself that I should meet with this policeman one day to interrogate him until an opportunity came last week.
I went to meet a certain Mr. Stephen Ademushire, an estate agent in the vicinity, and luckily I met Mr. Adegbenro Adesanya in his office.
I was glad to have met him there, so I greeted them both and told Mr. Adegbenro how I have been trying to make his acquaintance.
My first question was for how long has he been working as a policeman. He corrected me immediately that Is not a policeman, and neither is a traffic warden, said he is at the junction working for free, that jarred my sensibilities. I asked him how come he wore a police uniform, and he told the trouser is just a regular black trouser which he bought for the purpose, and the other was a black shirt which he also purchased with the black shoe.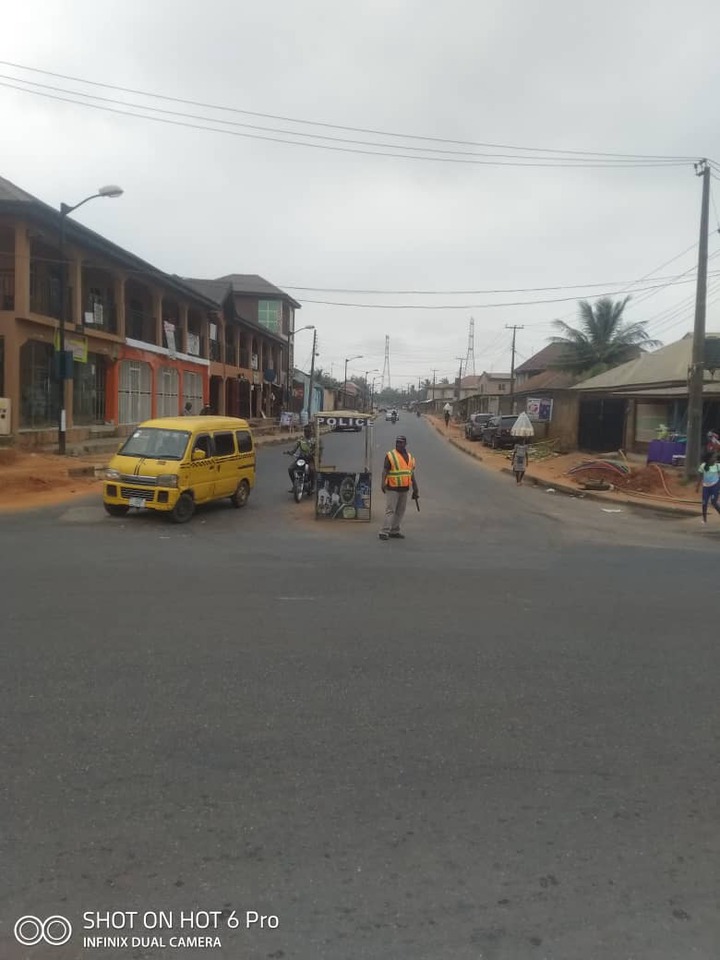 I became dumbfounded, and I now asked whether he had faced any challenges while doing the job. He said he only had many problems with the inhabitants of the place; he said there was a time they conspired to implicate him, that he, not the police that is only impersonating police officers to extort the motorists or cyclists.
He was taken to the police station afterward with the intention of the people that he will be detained. Still, they got perplexed to see that the DPO encouraged him to go and continue his job when he(The DPO) heard that he was doing it for free without being paid a dime by anybody.
The DPO had to give him a barton and the yellow waistcoat, which now signifies him as an ordained traffic officer. Up to date, Mr. Adegbenro finds it difficult to be depressed with all the discouragement around him; he is always seen in the portion because he believed not everything is money.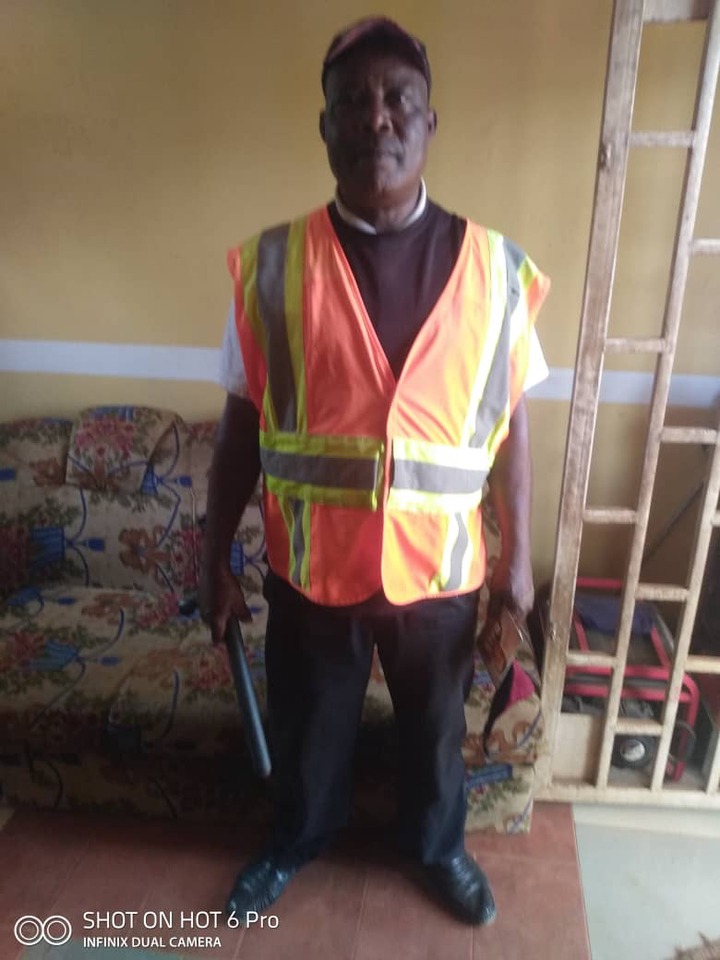 In conclusion, I want to implore all Nigerians to find something vital to do in helping our country. We should jettison the belief that everything we do must be done because of money, we should know that whatever we do today will become history tomorrow because as Mr. Adegbenro Adesanya his helping his community. Apart from his area, sometimes he will be seen at Ile-Iwe, Amikanle, command, and any other places that are traffic-congested around him.
The type of goodwill this man is doing, I want for Nigerian youths. You don't need to copy Mr. Adegbenro by working as a traffic warden. You may choose something else, like making the general road clean by sweeping or packing away the roadside refuse, or blocking the potholes on the tarred roads, in fact, their many civic engagements in Lagos state and Nigeria as a whole.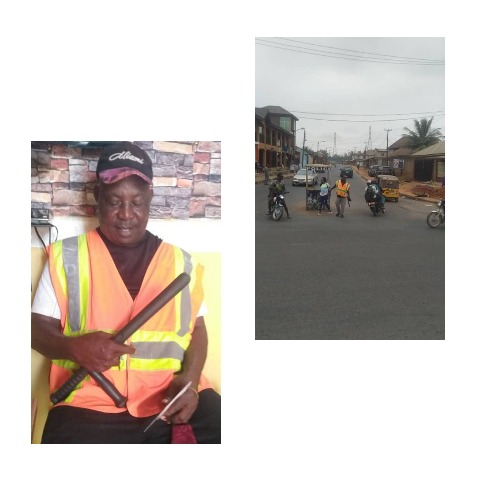 As an excellent Lagosian and a bonafide Nigerian, what do you think you can say to such a wondrous Nigerian that is doing this superb job without getting tired for the past two years and without collecting or expecting salary?
Please add your view in the comments box below, don't forget to follow me, like this page and share the article.
God bless Nigeria.