Lady Drag Governor El Rufai For Poor State Of Isolation Centres
A lady known as Aleeyat Kakangi dragged the governor of Kaduna state, His Excellency Governor El Rufai over the poor conditions and management under which the isolation centers in the state is being managed.
It will be recalled that ever since the coronavirus pandemic opened in Nigeria, a lot of state government have joined the federal government in creating isolation centers across various states of the country.
Kaduna state is not left out after the state suffered its own woes of coronavirus outbreak. The state is currently 8th on the list of states with the highest number of covid 19 cases with 513 cases.
There has been various outcry over poor management of isolation centers and recently some covid 19 patients had to protest to make their grievances known.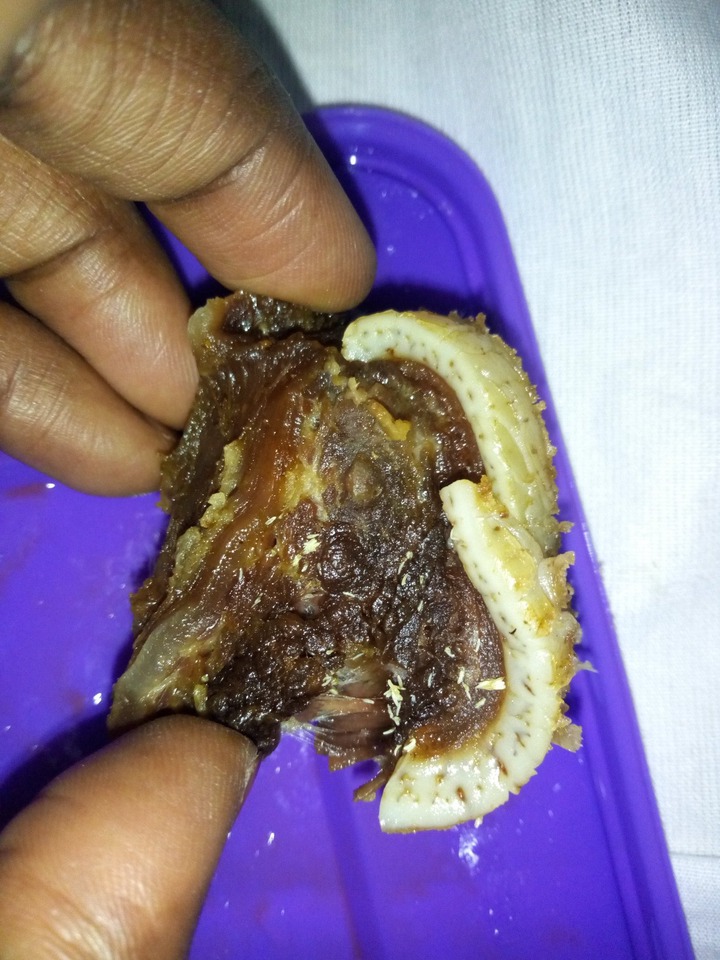 Kaduna is now in the picture after Aleeyat shared some pictures of what is going on in isolation centers in the state. According to her, the true state of the isolation centers in Kaduna is worrisome with their meat containing maggots, the food being poor, and the environment being tidy.
According to Aleeyat, the isolation center have not been swept and mopped for the past 2 days while saying that she came to get better but with the way the environment is dirty one might get sick.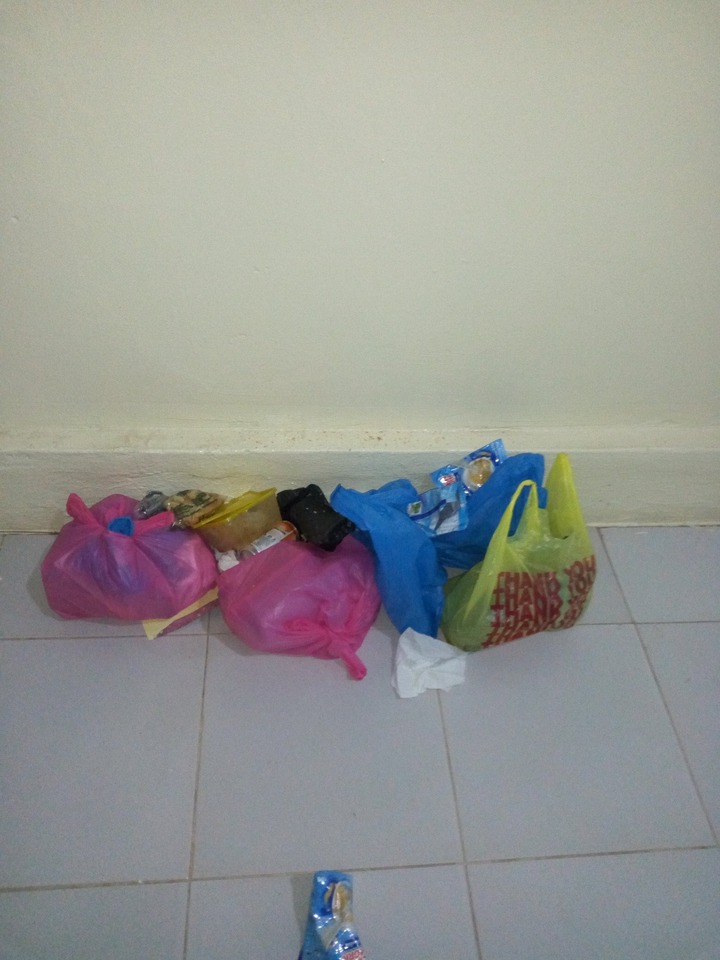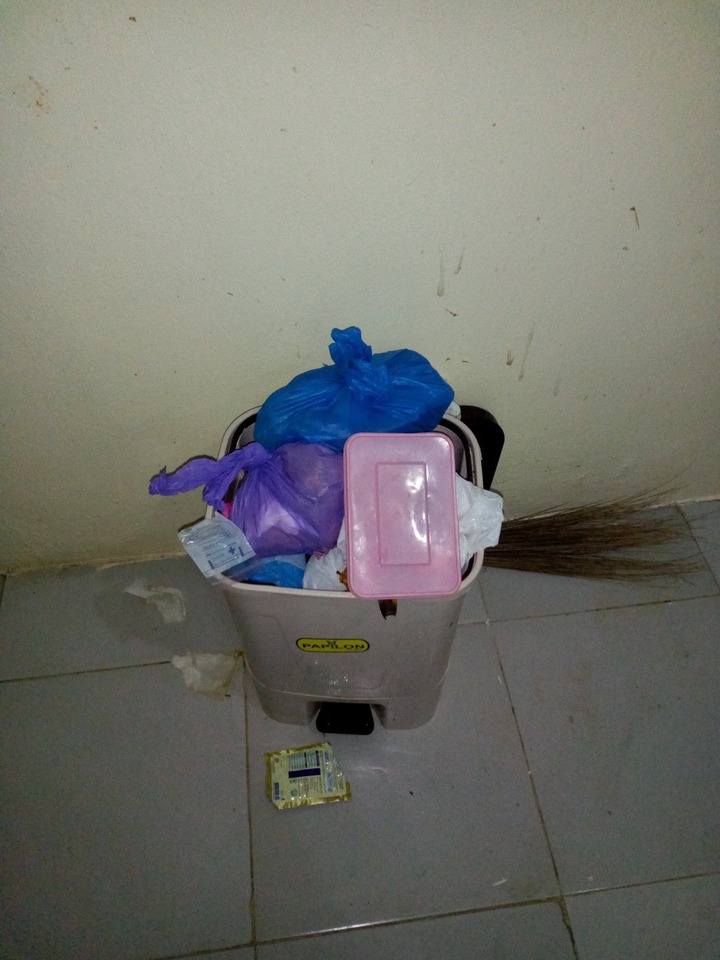 She further stated that the mosquitoes among various other insect disturb them ceaselessly as she fear they might end up going home with Mosquitoes
She then use the opportunity to implore the government and the governor to look into the situation of isolation centers in the state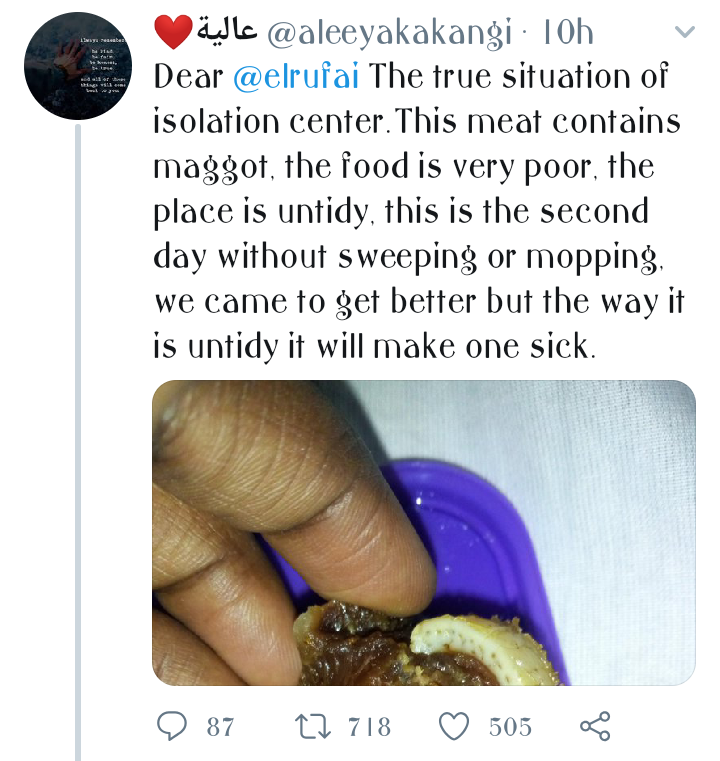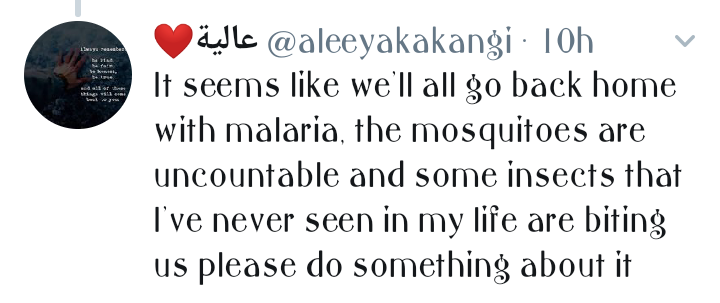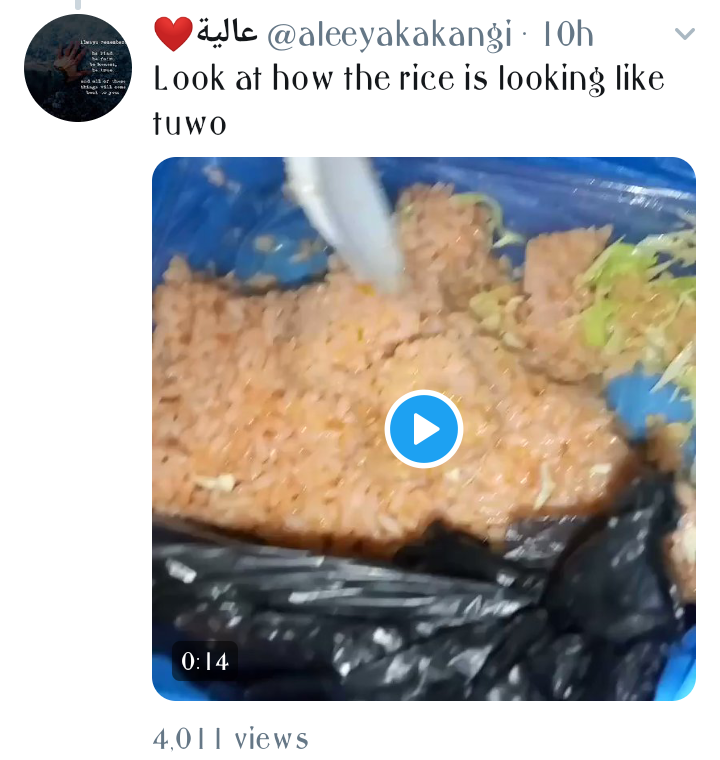 ALSO READ: https://50minds.com/is-ajimobi-really-dead-this-is-what-actually-happened/