Kemi Olunloyo Mocks Hushpuppi As A Revenge For What He Did To Her In The Past, See What She Said
Kemi Olunloyo is now on top of the world as she shared a story of how she was ridiculed in 2017 by the Nigerian internet fraudster, Ramoni Igbalode(Hushpuppi).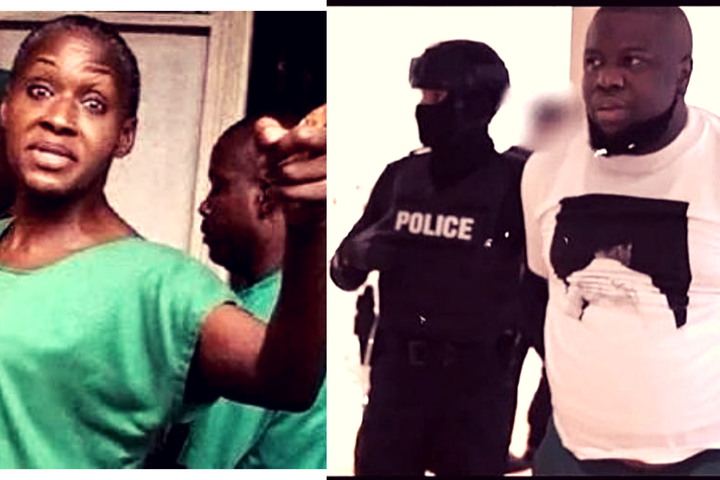 While it is not a new story to most Nigerians again, Kemi Olunloyo has not for once relented on how she continued to troll Hushpuppi.
For her, Hushpuppi deserves everything he got and many more. In order to buttress her point, she went on to narrate an incident that happened between herself, Linda Ikeji and Hushpuppi in 2017.
According to Kemi, she was severely sick in 2017 when she got out of prison. While awareness was raised for people to donate towards helping her get medical treatments, a lot of people helped while a lot of others did not.
She, however, focused her story on what Hushpuppi did to her. While being sick and just coming out of the prison, He took advantage of her current plea for money to make a mockery of her.
She noted that He told her to publicly apologize to famous Nigerian blogger Linda Ikeji so that he could help her.
She apologized to Linda Ikeji so that Hushpuppi could actually help her but instead of coming to her rescue and render the help he promised, he made a mockery of her situation with the blogger.
To cap it all, he did not later help her as he initially promised to do. I'm essence, Hushpuppi did that in order to mock her for her predicament.
She was all smiles as she shared the news of what he did to her and how he his facing the consequences of his actions.
She wrote
"Every day for the thief One day for the Owner.
God bless those who donated to my medical bills after prison in 2017. HushPuppi Ramoni Abass told me to apologise to Linda Ikeji to get his donation, I did, instead, he laughed with Linda, gave me nothing. Ole Oloriburuku jati jati"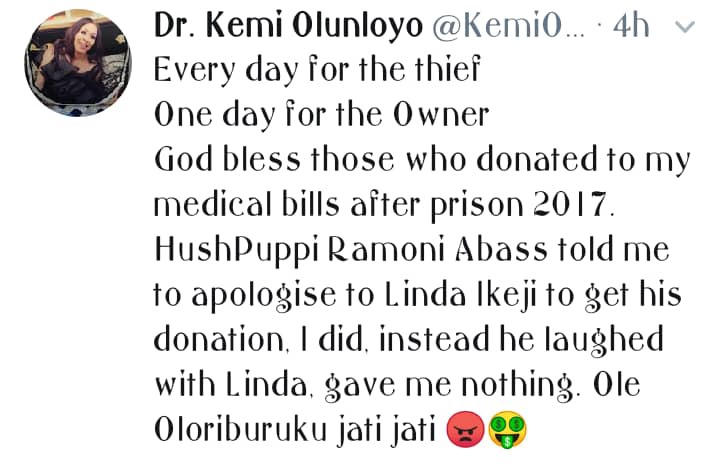 It will be recalled that Nigerian big boy, Hushpuppi is currently facing several count charges for an alleged number of frauds among which include a $39 million covid 19 funds meant to be used by Americans as relief fund.