The Internet space reacted in a wild manner after the emotional story and video of a young boy named Jubril Aliyu went viral barely hours after short clips of the boy was released.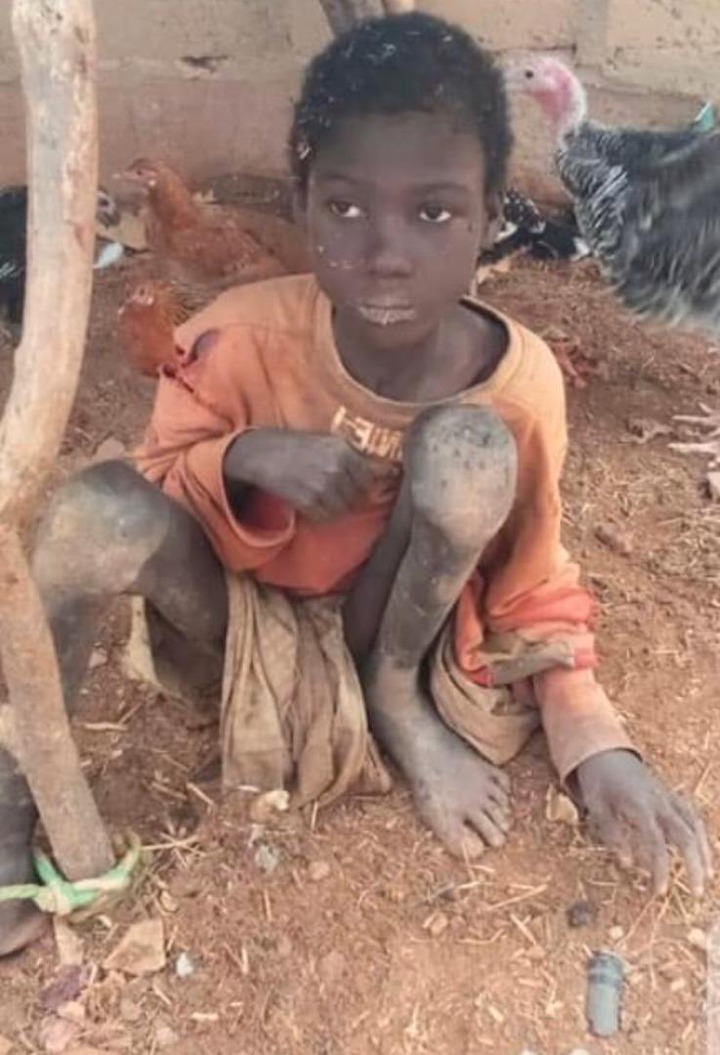 In case you missed the story, a young boy named Jubril Aliyu who hails from Badariya of Birnin Kebbi in Kebbi state was chained to the ground alongside animals by his two step mum for two years.
According to the source who shared the news, after the little boy lost his mother 2 years ago life showed him its mean side through his two step mothers. After his mum's death, the little boy was denied shelter, clothing, food and other necessities.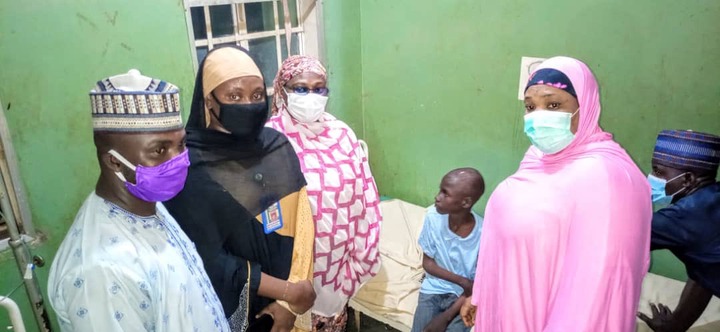 He was maltreated by these same people like an animal to the extent that he was feeding on the remnant food of the animals he was tied with and even ate his faeces, until he was rescued by some Human Right Activist.
In the various video clips shared, Aliyu couldn't move again and had to be supported by two men who held on to him from both side. He was also seen trying to pick things on the floor to eat. His hair looks very bushy and he was looking totally malnourished.
The Human Right Activist group who rescued Jibril Aliyu noted that his father was around while his two step mothers maltreated him and now, the three of them have been arrested.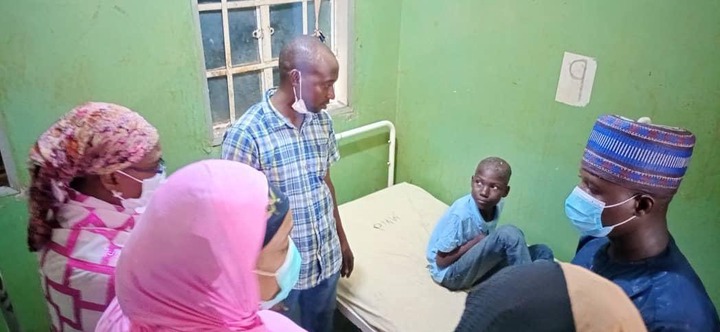 The Internet space raised the awareness concerning the issue and the Kebbi state government have thus taken prompt actions.
While releasing an official statement concerning the issue, the state government noted through the special adviser to the governor on women and social development Mrs. Zahrau Wali that it will treat and rehabilitate the boy chained by his step mothers.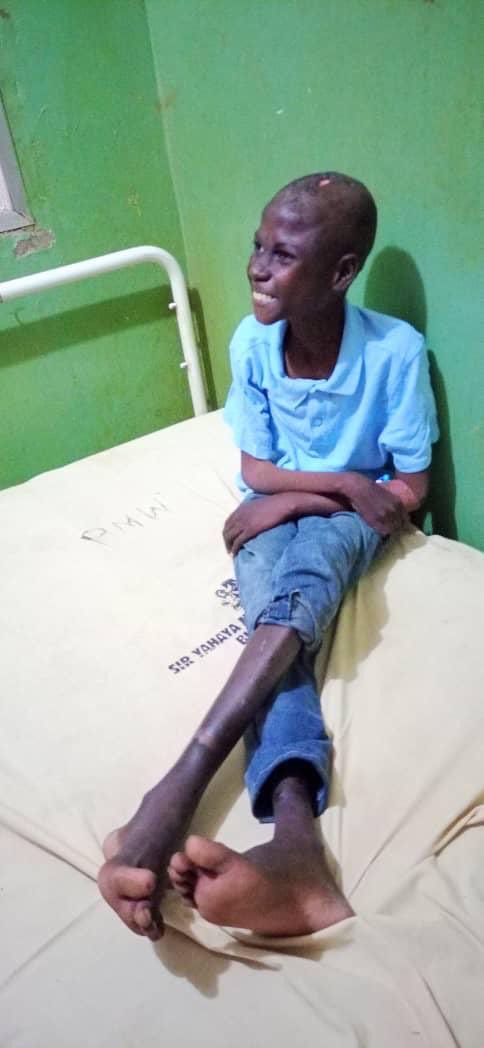 While making this known via her twitter handle. She wrote "Yesterday we were able to rescue the 10 year old boy Jibril who was chained by his father and step mothers. In response to the incidence, my self and perm secretary women affairs along with some LGA chairmen are looking at the general social welfare system of the state."
The new development was also confirmed by the state government through its official handle. The Kebbi state government wrote "Kebbi State Government will totally treat and rehabilitate the teenage boy, Jibril Aliyu chained for two years by his foster mothers and father, in the Badariya area of Birnin Kebbi,.."
While the news have been welcomed by a lot of Nigerians, a lot more have implored the state government to do more for Aliyu and find him a better home. A lot of Nigerians have also asked the state government to make the parents both the father and step mothers face the full wrath of law for their actions.