Kate Henshaw Intervenes After Graphic Designer Accuses Ramsey Nouah Of Not Paying Her
Veteran Nollywood actress Kate Henshaw has intervened in what appears to be an unsettled issue between a graphic designer and Nollywood Veteran actor Ramsey Nouah.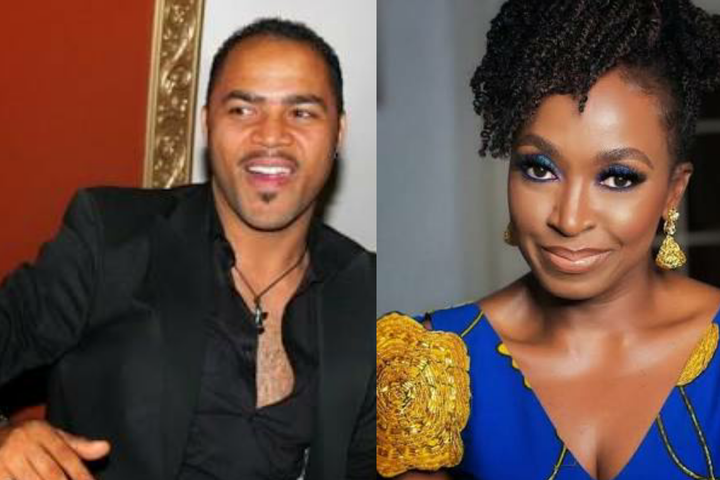 In relation to the issue on ground, the graphic designer narrated some issues pertaining to the movie "Living in Bondage: Breaking Free", a movie directed by the actor himself.
The graphic designer named Louisa accused the actor and movie director of not paying her for the graphic design they employed her for in 2018.
According to her, she was employed to handle the graphic design for the movie in 2018 and after several designs made and sent to them, they went ahead to use the design in the movies without paying her for her labour.
The lady noted how the media director whom she was working with complained about the quality of her designs not being enough. After some time, she was not able to get her payment not even part payment because the media director was sacked and there was no way she could fight for her payment again.
She noted that what however made her talk about the issue is because she watched the movie some weeks ago and saw the same logo designed by her being used in the movie after the claim that the logo was rejected.
She buttresses her point by showing various screenshot and proofs of everything that happened. she also sent screenshots of how she has been making efforts to reach Ramsey Nouah most of which has proven abortive.
Kate Henshaw has however responded and waged into the issue on the round this morning. She noted saying that upon hearing the news, she contacted Ramsey Nouah who then told her that the designers connect was using her and claiming he was the one.
She wrote:
"Good morning Lou isa. Trust you are well. I was tagged on your thread this morning. I can say I know @Ramseynouah_ to a certain extent. He is not that type of person. Ur connect was passing off your job as his own. I have spoken to Ramsey and I hear someone has reached out to you."
She also took the time to advise the graphics designer to always have a written statement or an advance payment for her works.
She wrote again:
"2ndly as advice always have something written down, a commitment of some sort of an advance of the work you are commissioned to do. If you trust so also should the person trust you. I hope all is resolved soon. Take care"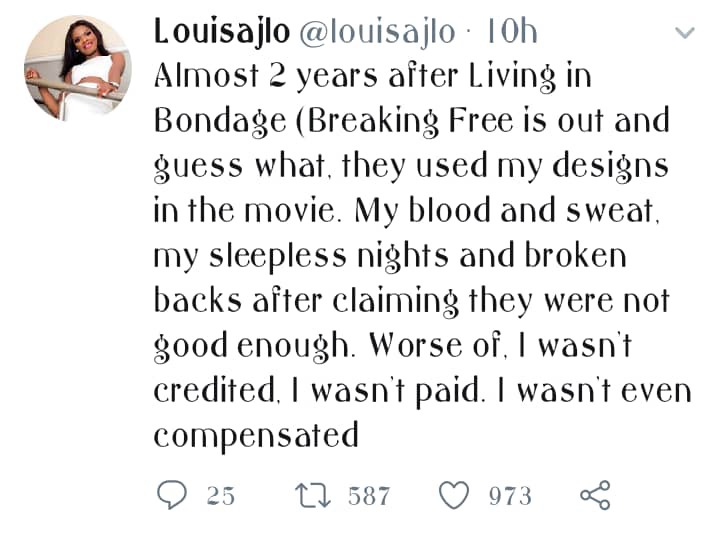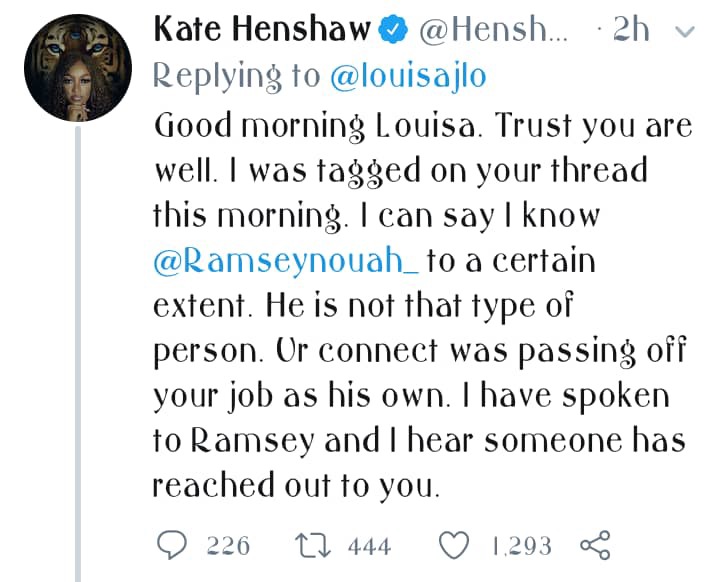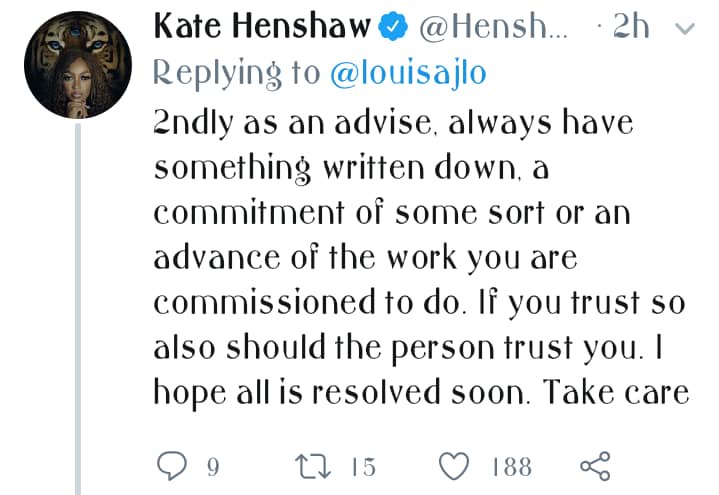 What a wonderful gesture from Kate.
So many in the Nollywood speaks highly of her because she always tries to find a way to help in situations.
What is your take on this?
Please share your thoughts below.