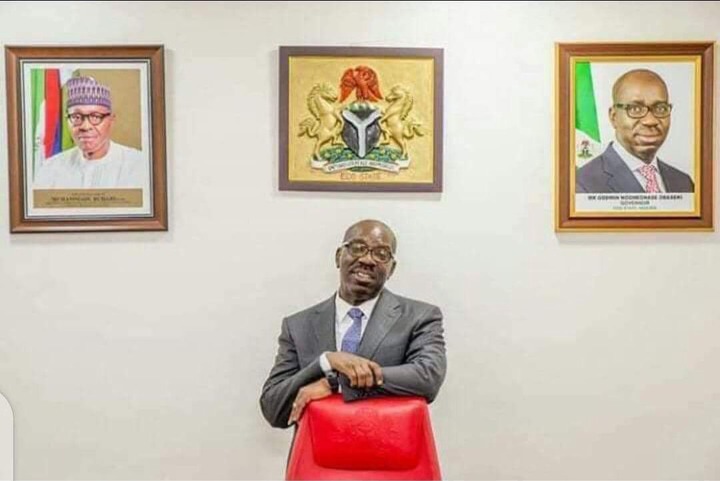 There is palpable fear among opposition members in Edo State over the constitution of mobile courts by the Edo State Government.
With the invocation of Edo State Dangerous Infectious Diseases (Emergency Prevention) Regulations 2020 act, the Edo State judiciary has constituted Mobile Courts across the state to try violators of the act.
Members of the public are accusing Obaseki of a having a sinister plan against members of the Opposition.
According to one of the worried opposition member, Obaseki's plans is to set up a monitoring or spy team that would go around the city searching for members of the opposition that may fall prey.
The worried party man says it is a ploy to get the members behind bars till June when the direct primaries would be held by the APC.
Also another source who called our reporters claims Obaseki has deliberately set up a team that would come up with crafty ways to get the mainstream APC members in the state to gather.
The worried source said only vigilance can save the majority of its members as it is not difficult to engineer a set up that would lead to their arrest.
He claims a dude message would be orchestrated to be sent around APC platforms by their proxies calling for strategic meetings to be held at different locations.
With the target members in attendance the task force would swoop in on them and the mobile court would immediately dish out judgement to their targets.
They claim the victims would be kept behind bars till after the party primaries.
He called on members to be careful and wary of such messages that would soon start going around,also he advised some members that are in the habit of isolating themselves in some joints and locations without observing the directives of social gathering to desist henceforth from such moves.
Now, who determines the violators? agents of the police, state prosecutors and other stakeholders in the criminal justice system of Edo state.
For me, I would enjoin the mainstream APC members to observe the sit at home directive and be careful if they must step out. This plan is deeper than you think, actually, we have a partial lockdown which makes movement ongoing and uneasy to restrict.
To get targeted members to fall for the plans is very easy because of the ease in movement by persons, please let us all be careful in other not to fall victims.
How these play out is yet to be seen by our independent reporters, cases involving judicial interpretation is always beyond our purview.
Remember to stay safe and keep a social distance if you must go out.
The war against coronavirus can be defeated if we all play our little parts.
Osigwe Omo-Ikirodah writes in from Benin City.