"I'm More Excited Than Him" – Muslim Lady Reacts as Her Husband Marries Second Wife.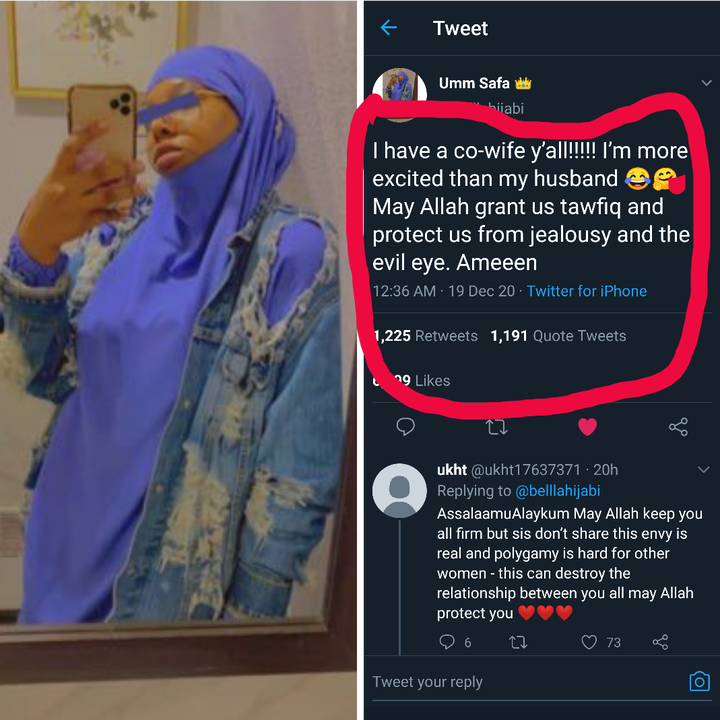 A Muslim lady identified as Ummu Safa has announced on Twitter that her husband has taken a second wife. The lady said she's even more excited about it than her husband.
Islam permits men to marry more than one wife if they are capable. Islamically, you have to be rich to marry more than a wife. You have to be financially, emotionally, and mentally capable of the responsibilities that come with it, but people have maneuvered the scripture to satisfy themselves.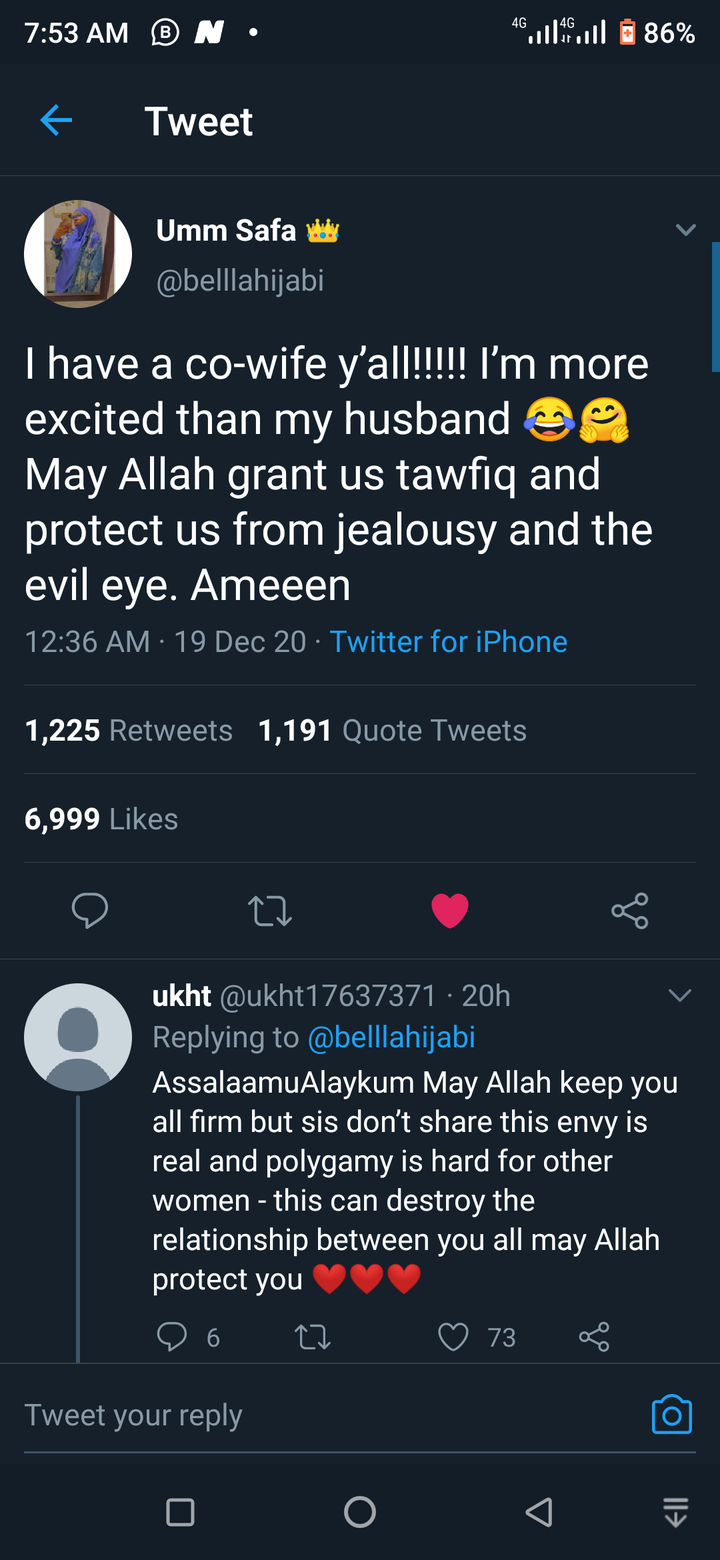 Her comments have generated different reactions on Twitter. Some users pray for her to find peace in the polygamous home, while others said she's not happy about the development, she's only pretending.
See some of their reactions below.
"This is the only reason I want to convert to Islam. Marry as many as I want without repercussions. The religion is tailored to favor the men more and I am a man."
"This is a good way of handling the situation and my utmost and sincere prayer to you and your household is for continues divine guidance, protection, and abundance fear of our creator now and always, Ameen"
"more excited than my husband" is even my issue. Like what are the benefits of having a co-wife that is making you scream everywhere as though it's an achievement?🙄 I don't get."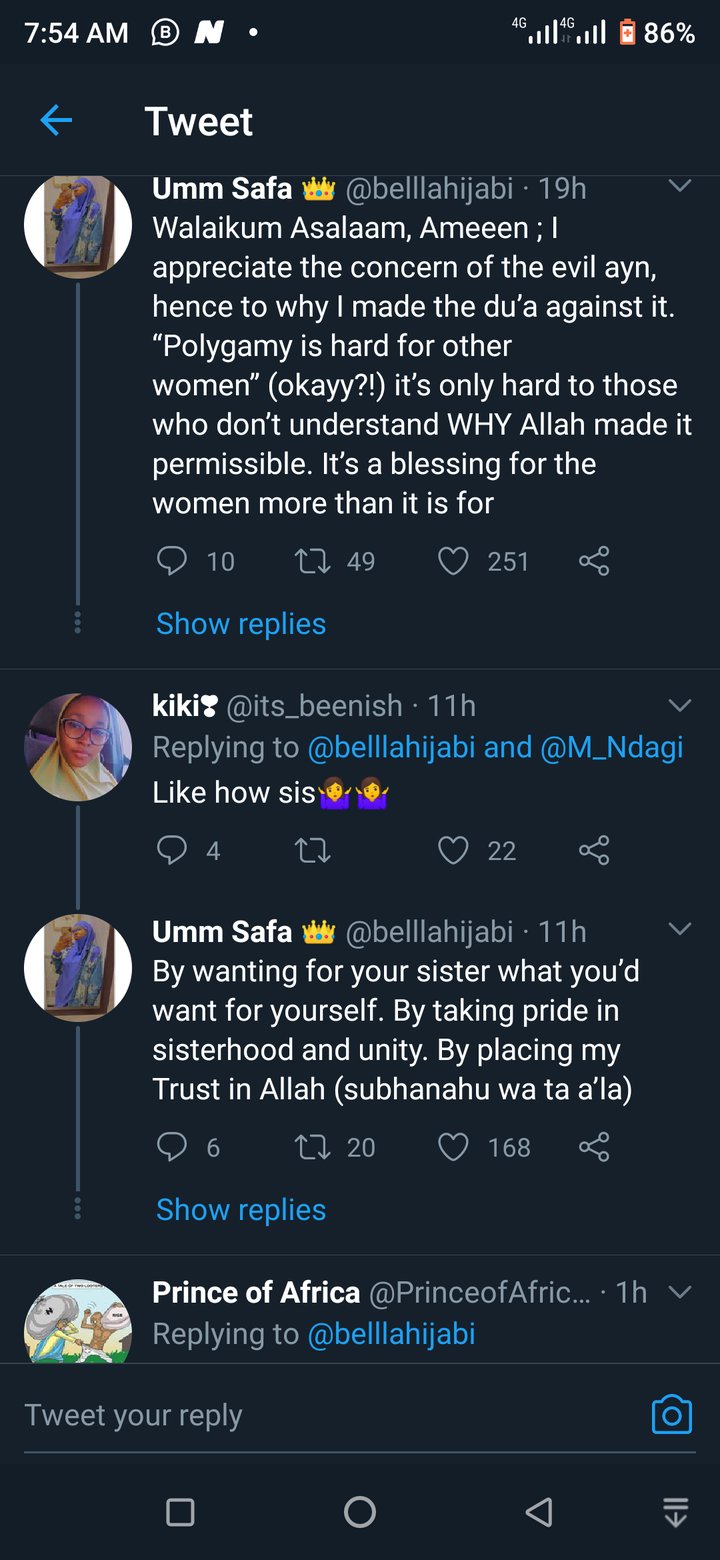 What's your take on this?
Drop your comments below.
Like and share.