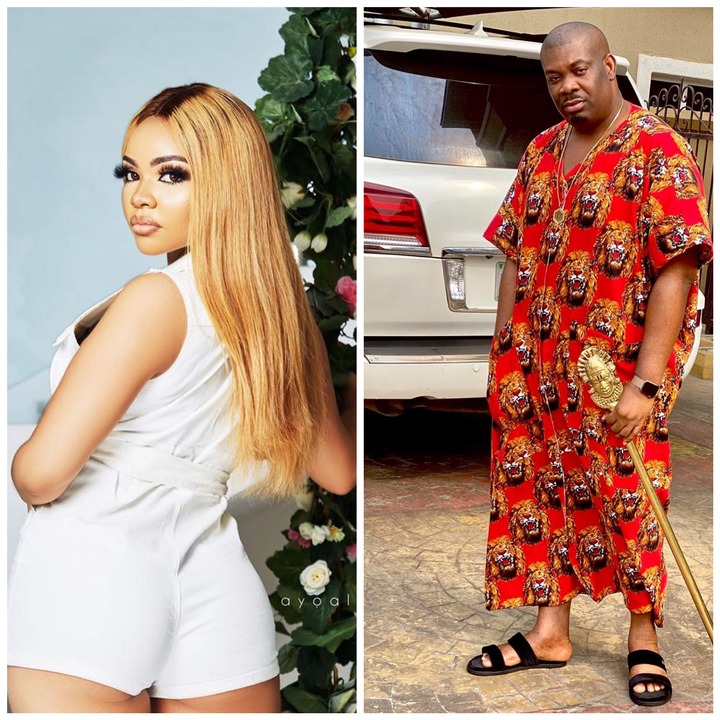 Michael Collins better known as Don Jazzy has come out to educate Big Brother Naija Show lovers and fans on some things they ought to do while using the opportunity to also advise them on how to support the housemates. Don Jazzy also used the medium to clear the air on the issue between him and Nengi.
As we all know that Don Jazzy is the CEO of Mavins record label which deals in music production and entertainment. Before the show commenced, Don Jazzy was also announced as the official brand ambassador for Betway the official sponsor of the Big Brother Naija show. Being brand ambassador therefore means that he will promote the show while taking active part both online and offline.
While Don Jazzy has not openly declared any of the contestants his favorite, a lot of fans especially the ones rooting for Nengi have rather come after him. According to them, Don Jazzy had joined other celebrities who were making fun of Nengi and he obviously does not likes her.
It will be recalled that Made Men Music Group(MMMG) CEO, Ubi Franklin made a comment about something happening between Nengi and Ozo in bed which Don Jazzy also made a comment about saying "it I allowed". This statement however got on the nerves of Nengi's fans who made their displeasure known openly.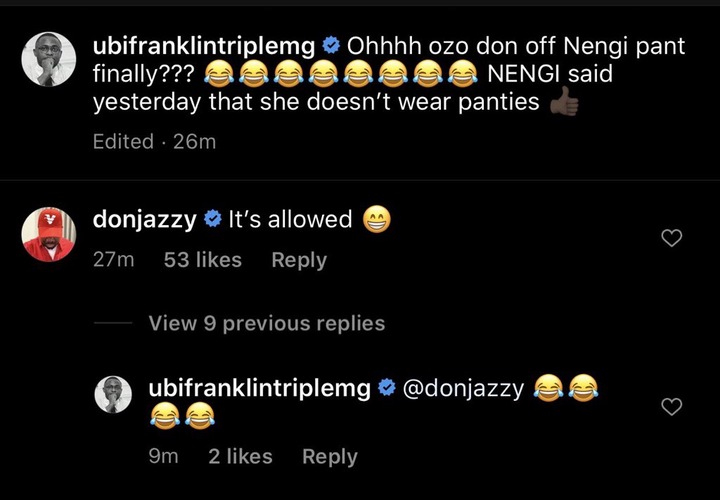 However, Don Jazzy had come out to openly refute the narrative that he hates Nengi. According to him, the fact that people thinks he hate Nengi makes him sad. He then went on to disclose that Nengi was part of the 4 contestant he actually met before the show began. He therefore urged fans not to push their hate narratives on others.
He wrote via twitter "The fact that you people think I hate Nengi is sad to me. She is actually one of 4 contestants that I have had a conversation with before Big brother. Pls don't push your hate on other people. This is the only shalaye you will get Oya manage it."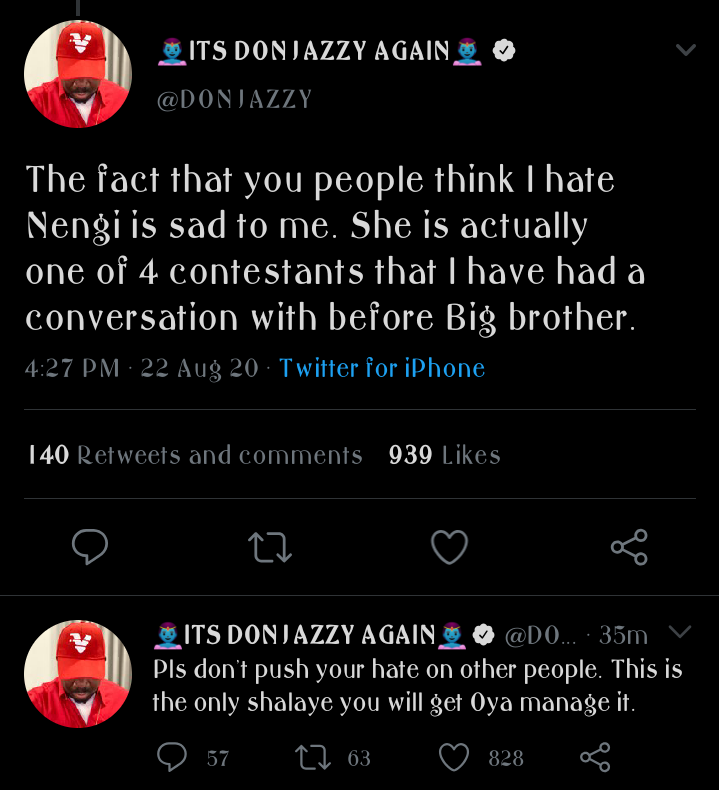 Not stopping at that, Don Jazzy then went on to disclose to fans that there is nothing stopping them from supporting more than one housemates as they can even support more than 3 or even 4.
According to Don Jazzy, everyone of them comes out and join the entertainment industry which will then make everyone colleagues hence he noted that as a fan one can support more than one housemate.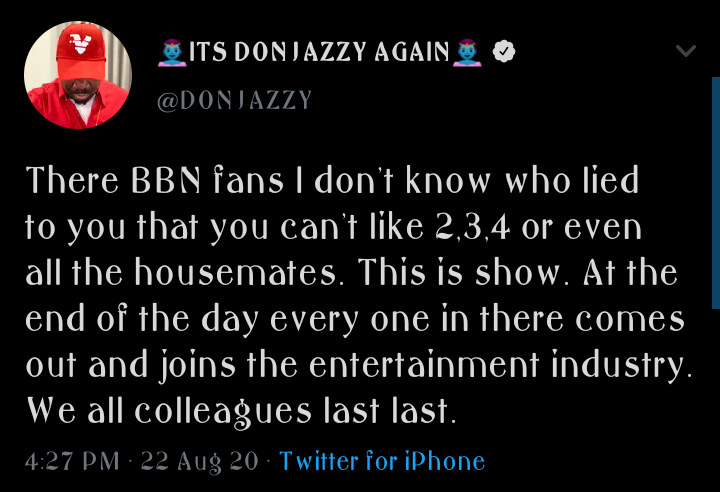 He wrote "There BBN fans I don't know who lied to you that you can't like 2,3,4 or even all the housemates. This is show. At the end of the day every one in there comes out and joins the entertainment industry. We all colleagues last last."