How Kylian Mbappe Has Been Secretly Living In Cristiano Ronaldo's Shadow All Along (PHOTOS)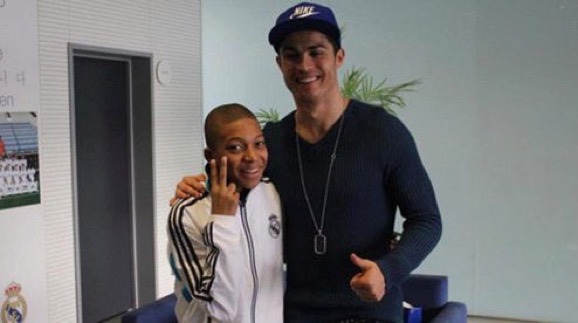 No doubts Kylian Mbappe worships and idolizes Cristiano Ronaldo but what we never knew, is that he copies his entire being as well. As a matter of fact, the pictures we'll be sharing in this article, will tell you that Mbappe, when he's not on the pitch doing his thing, he's spending every of his minute at home, studying the best footballer to ever walk the earth.
Mbappe is a French professional footballer who plays as a forward for Ligue 1 club Paris Saint-Germain and the France national team. Considered one of the best players in the world at the moment (just behind Ronaldo and Messi), he is known for his finishing, dribbling, and speed.
At age 13, Mbappe literally had a shrine of Cristiano Ronaldo in his room and his dad revealed back in 2016 how he spent hours watching videos of Ronaldo on the internet.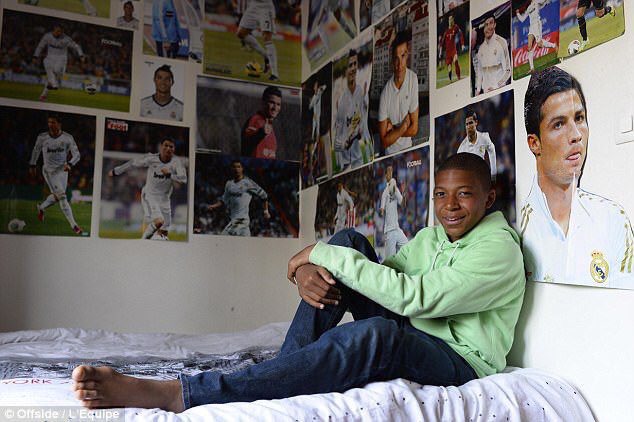 See below, the amazing picture perfect moments of Mbappe doing everything he can to emulate the master. I'm sure he'd like to sneeze whenever Ronaldo does too, lol. What a living legend!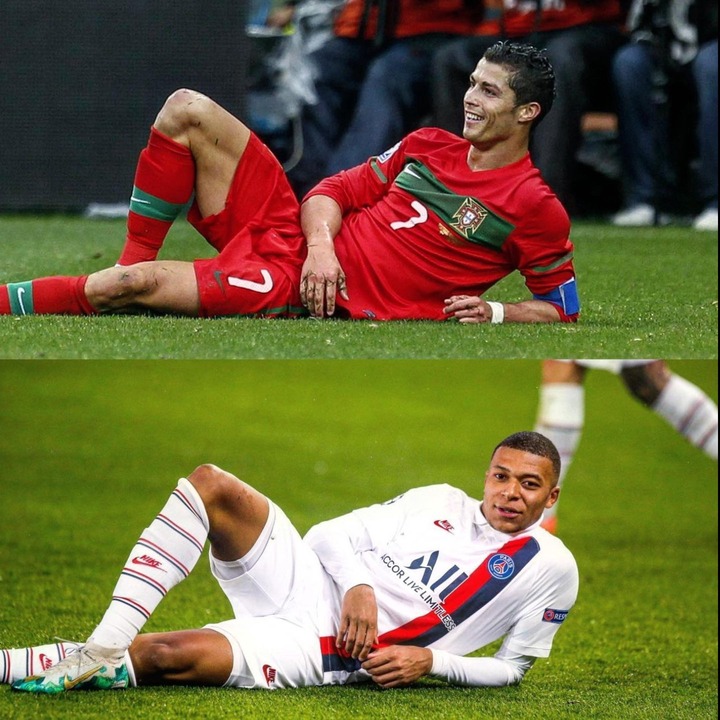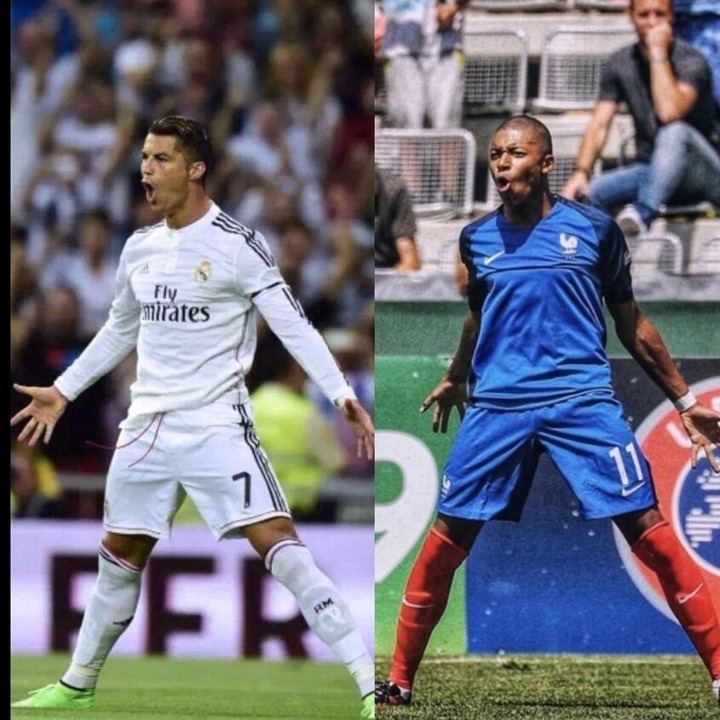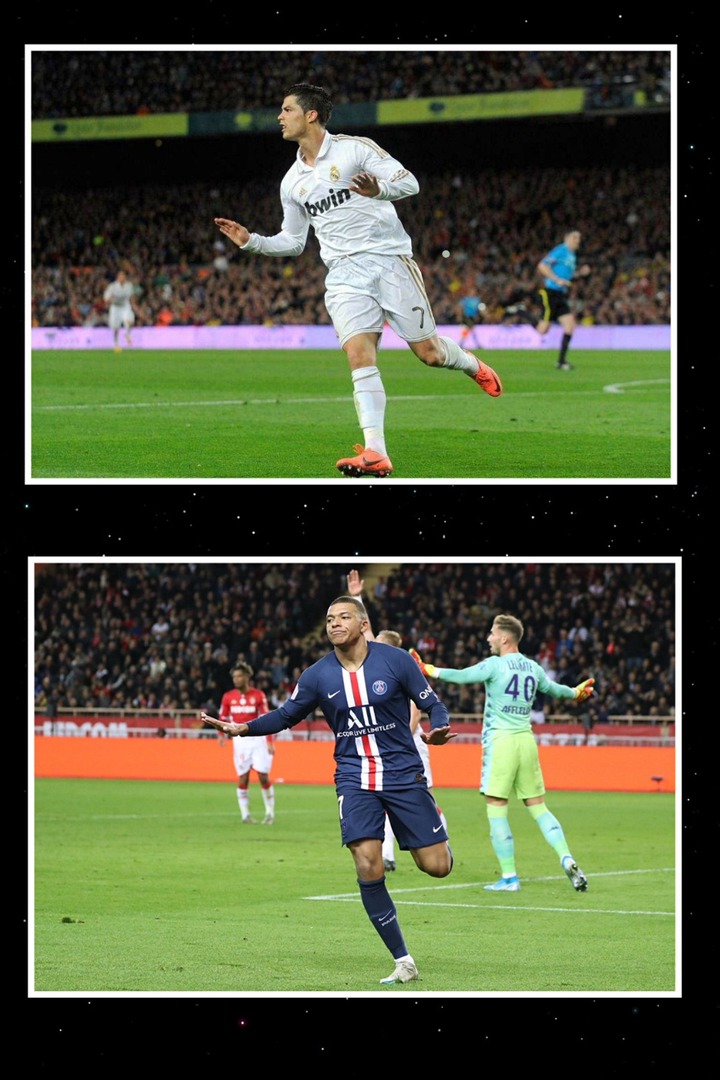 Fan life or obsession?
Kindly share your thoughts below.
Please follow us on face HERE
You may also read: Hollywood Mourns As Jerry Stiller Passes On At 92
Rape Culture In Nigeria, Who Is Responsible And What Needs To Be Done