Imo state government have reached the conclusion to place a ban on all taskforce operating in the state. The decision which was reached by the executive council in the state was made known to the public by the governor of the state himself.
While speaking on the ban placed on all taskforce the governor noted that the decision to ban all revenue collection and consultancy arose after the government detected excessive leakages which in turn affect the internally generated revenue of the state.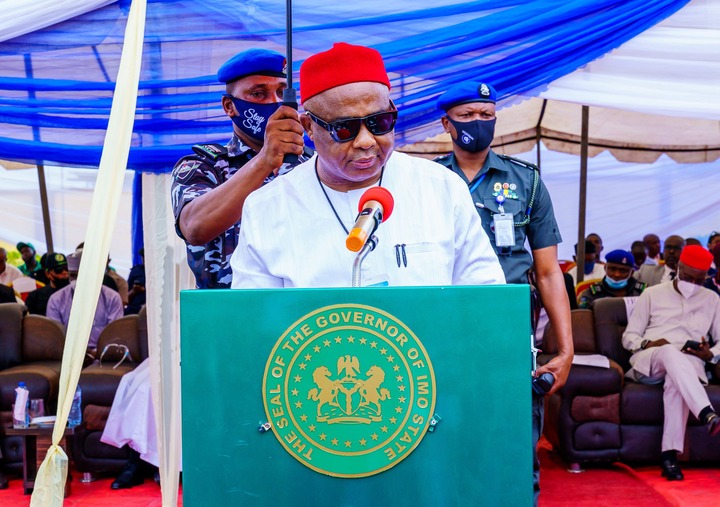 The decision to ban all task force operating in the state will also entails the ban on the sales of any form of emblem by task forces or consultants.
The governor noted "All task forces operating under whatever guise in Imo State have been banned by the government just as it has stopped the sale of emblems across the nooks and crannies of Imo by those who either masquerade as task forces or consultants…"
The governor however issued a dire penalty on anyone who won't adhere strict to the newly made law in the state.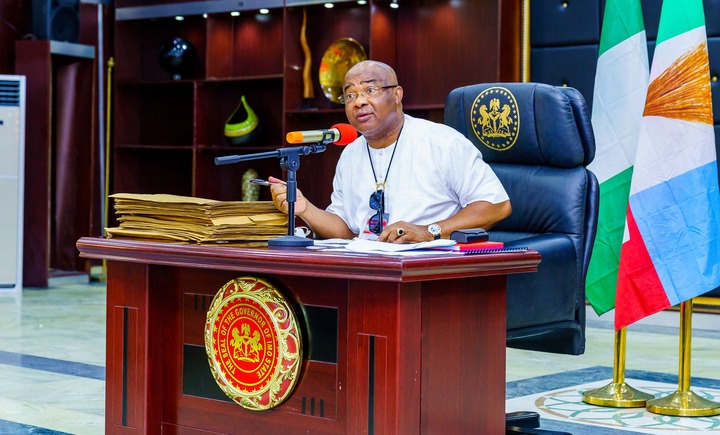 "…Consequently, those who would want to test the will of government will have themselves to blame as plans to constitute a security outfit that will go after recalcitrant persons will soon be unveiled…"
"…There is nothing like Owerri Capital Development Authority (OCDA) Task Force, Emblem collection Task Force, and Revenue Task Forces on the street of Owerri Municipal anymore."
Speaking on the ban the governor disclosed that there is no more consultancy of any form between the Ministry Department and Agency (MDA) stating that the MDA are now mandated to submit their revenue head to the board of in eternal revenue(BIR)
This means that the Board of Internal revenue is now the only recognizable outfit authorised to collect revenue for the state government.
The governor finally concluded on the ban by stating that in order to ensure full compliance with the new law on the ban of all task forces, the state government has concluded to launch a security and enforcement monitoring team to ensure that everyone complies with the laid down rules.