From February to August, Fire Razed 12 Government Buildings Across the Country.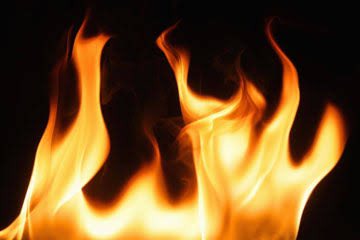 12 Times Fire Razed Government Buildings.
From Lagos to Abuja, Zamfara to Anambra, fire outbreaks have been occurring at government offices nationwide.
We take a look at the timeline of some of the fire outbreaks:
1. August 5, 2020: The ECOWAS headquarters in Abuja was gutted by fire.
2. July 20, 2020: Federal Inland Revenue Service area office in Katsina State suffered a fire outbreak.
3. July 13, 2020: A fire outbreak was recorded at the World Trade Centre, Abuja.
4. July 3, 2020: The Central Bank of Nigeria office in Gombe State was gutted by fire.
5. June 5, 2020: Fire outbreak inside the presidential villa.
6. May 20, 2020: Nigerian Postal Service headquarters, Abuja was gutted by fire.
7. April 21, 2020: Central Bank of Nigeria, Jos office went up in flames.
8. April 15, 2020: Fire incident was reported at the Corporate Affairs Commissions office, Abuja.
9. April 17, 2020: Fire gutted the Independent National Electoral Commission office, Abuja.
10. April 8, 2020: Nigeria's Accountant General's office was gutted by fire.
11. March 18, 2020: Secretariat of the Gusau Local Government Council in Zamfara State, was gutted by fire.
12. February 2, 2020: Fire guts INEC's office in Ogidi, Idemili North Local Government Area of Anambra State.
Kindly like and share.