Edo: How Obaseki Bade Council Chairmen Farewell With Little Hope Of No Return
Edo: How Obaseki Bade Council Chairmen Farewell With Little Hope Of No Return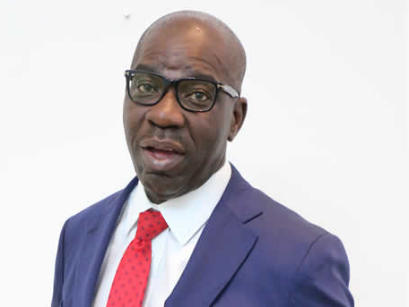 The core functions of local government include pre-school, primary and adult education; public health; town planning; roads and transport; and waste disposal.
The council chairman is the chief accounting officer of the Local Government Council and performs the full duties of accountability.
The most significant deficiencies of local governance in Nigeria are non-delivery, lack of accountability and corruption. The local government institution has failed woefully, with no capacity enhancement, no accountability, no response to constituent needs, no provision of social amenities …nothing at all to show.
A colossal waste left for me I would advocate for the total scrapping of the third tier of government.
Anyway, days ago Obaseki held a valedictory session in honour of the 18 outgoing LGA Chairmen in Edo state and commended their sterling performance in repositioning the state for greatness. The Governor who was full of praises for the outgoing chairmen thanked them for their selfless services and of course wished them well in their future political engagement.
The outgoing Chairman of the Association of Local Government of Nigeria (ALGON) the chairperson of Oredo Local Government council thanked the governor for the opportunity to serve under his administration.
That seems to be the end of the road for the outgoing council chairmen who prior now held on to a non-existent agreement of 3 plus 3=Ogbane.
According to them since the Governor was reelected it would also make sense they were also reelected. But unfortunately, their tenures have expired without an election taking place.
Maybe in a way to ginger the outgoing local government chairmen to perform Obaseki read the riot act that only Local government Chairmen who had good report cards were eligible for a recontest.
Boom council chairmen started initiating various projects, some were commissioning Table Tennis Boards while others where sinking Boreholes speedily as if the world was about to face a serious water shortage crisis.
But alas the Governor bade them farewell with little hope of returning back to their local councils as Bosses.
From Oredo to Egor, down to Okada, the result is the same everywhere, a big failure, F9 only Ikpoba-Okha Local Government Area had a semblance of governance.
Already feelers coming in points to the direction that no election would be conducted anytime soon as Obaseki is not interested in filling the vacuum in a hurry. It is expected that the highest civil servant in the council would run the administration of the council till when the Governor deems it fit for the elections to be conducted.
So share your thoughts with us, does the outgoing local government chairmen deserve a return to their councils?
Osigwe Omo-Ikirodah writes in from Abuja.
Source iReporteronline.