Drama as Discharged COVID-19 Patient Ignores Father Goes Home With Man She Met at Isolation Center.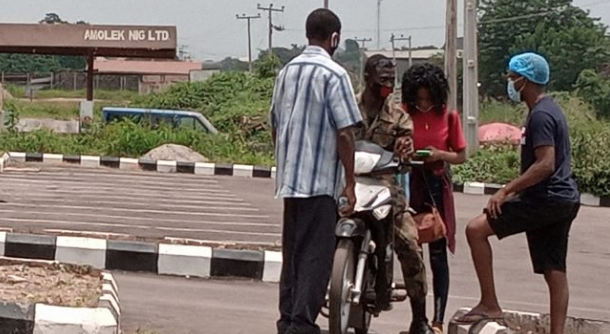 Drama at Oyo State Covid-19 isolation center on Saturday after a young lady refused to follow her daddy home after she was discharged from the center. The Cable reported
The lady whose identity was undisclosed is a graduate of statistics from a school in Oyo State and she was among 20 Persons who were discharged from the center yesterday after being treated for Covid-19.
Families of the discharged patients including the father of the lady were anxiously waiting for their families outside the isolation center.
Unluckily for the man, his daughter refused to follow him home and went straight to another who happened to be a soldier waiting with a motorcycle outside the isolation center.
The father went to the soldier, discussed with him for about five minutes before they left the old man. The man later left with annoyance.
The father who happened to be a pastor told journalists that her daughter has been exhibiting strange characters since she finished university. He added that he never knew she has been admitted to the isolation center until a family member told him.
He concluded that she is his second daughter and he sent her to school. He said he will continue to pray for her.
A source at the Isolation Center who pleaded for anonymity told journalists that the soldier who took the lady home was also a patient at the center but was discharged earlier.
He added that the lady and the soldier are very close when they were together at the isolation center.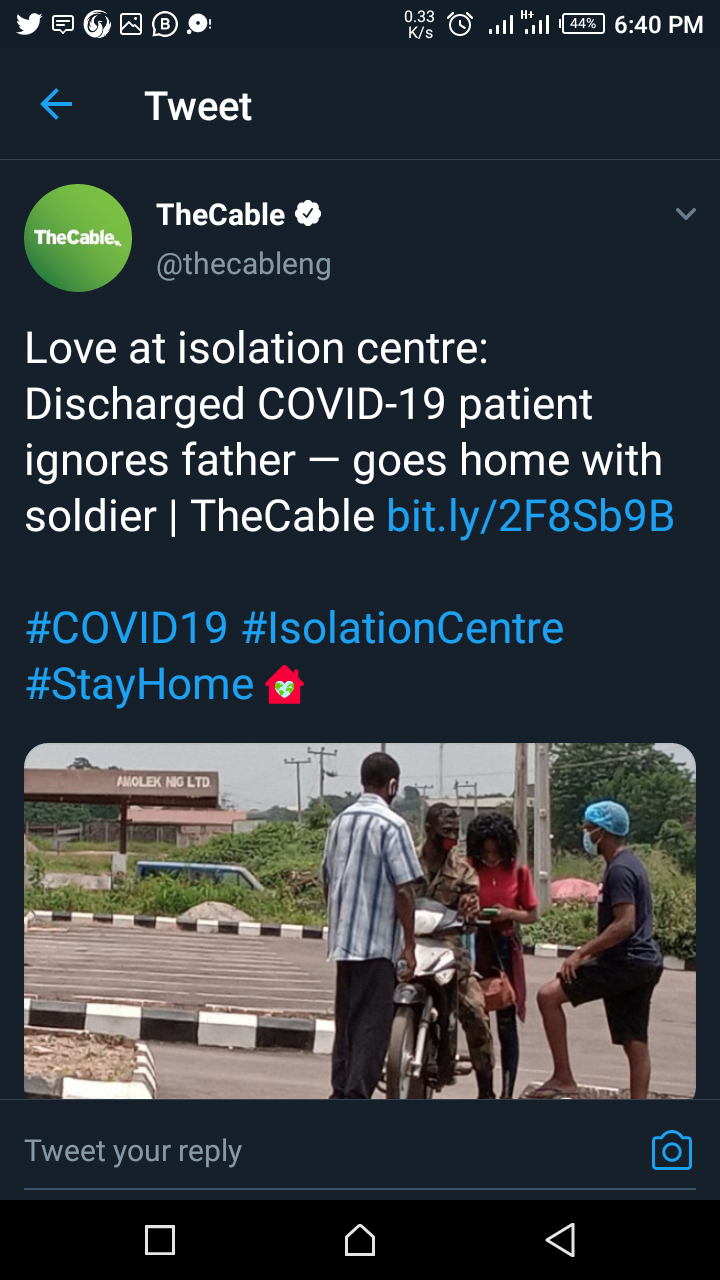 What do you think about this?
Can you do that to your father?
What will you do if you are the father of the lady?
Drop your comment below.
Like and share.