Do You Remember The Nigerian Couple That Gave Birth To A White Baby? This Is What Happened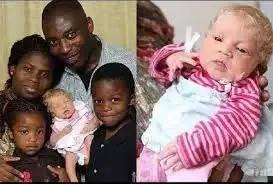 I am so sure that most of us read the once trendy news about a black couple who gave birth to a white baby.
But, for those who weren't so lucky,here is a rundown of what brought about this said story;
The couple you see above are Nigerians (Complete Blacks) with no single trace of whiteness in their gene.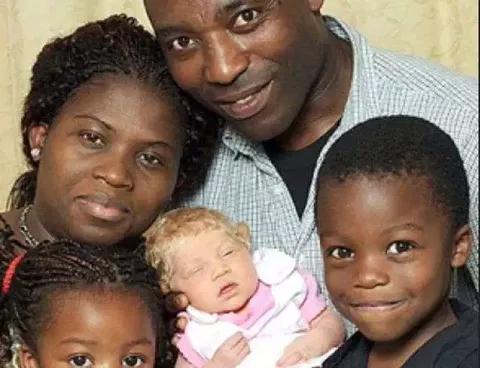 This couple who are residents of London, Recently gave birth to a white baby.
Note; I didn't say a fair baby, I meant a complete white baby with complete features of white people.
Although the baby's father showed surprise from the onset, he willingly accepted the baby and the mother with the affirmation that his wife is faithful to the core.
He rejected a paternity test and defiled every thought to accept one.
Their were several reactions from people who thought it quite out of the ordinary, while others concluded that it could be a case of infidelity,and advised the man to carry out a paternity test in the baby.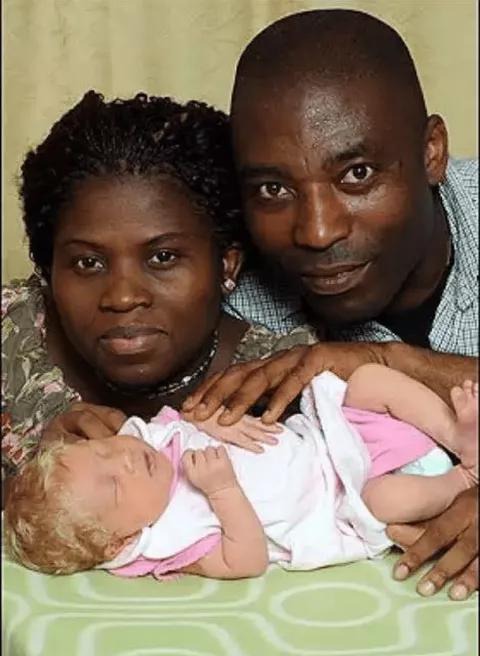 There were also questions of the baby being an albino, but, the tests carried out showed otherwise.
Although the entire public was kept in the secret regards to what really prompted the birth of a white baby by a black couple (from the Eastern part of Nigeria)
Scientists who were rather bewildered by the outcome, swore to unravel the secret behind the unusual birth.
Here is what they have to say;
This is what really happened
As quoted by professor of Oxford university, England; He has this to say;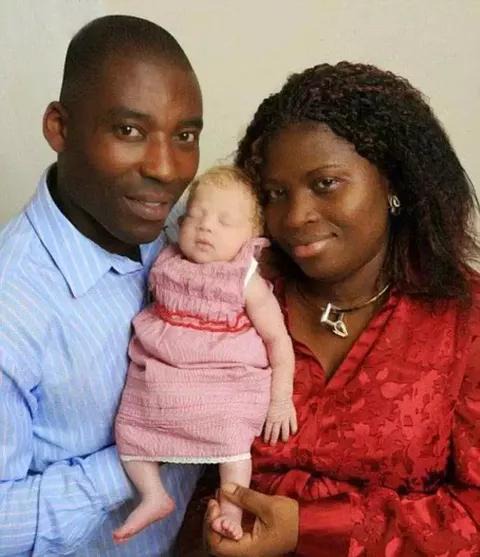 "The color of the skin is determined by About 12 different genes that control the pigment or melanin that's produced."
"We are all of us genetic mixtures to some extent and occasionally, you will have a convergence of a pale versions of genes in African Americans and African Caribbeans, who have a mixed black and white ancestry"
Above,is the reason professors from world best university (Oxford university) gave to the genetic mutation that took place in the birth of baby Nmachi.
Personally, I believe God is solely responsible foe this!
This isn't a case of a defect or deformation, this is a miracle.
God did this!!!