Different Types of Acne & How to Treat Them Effectively With Natural Remedies
Different Types of Acne & How to Treat Them Effectively With Natural Remedies.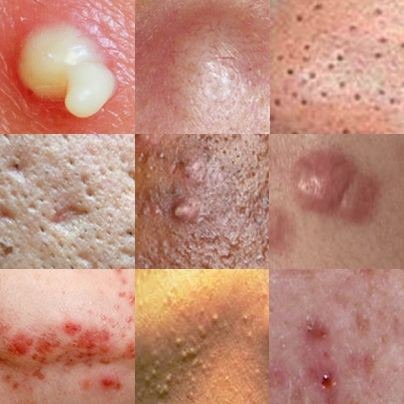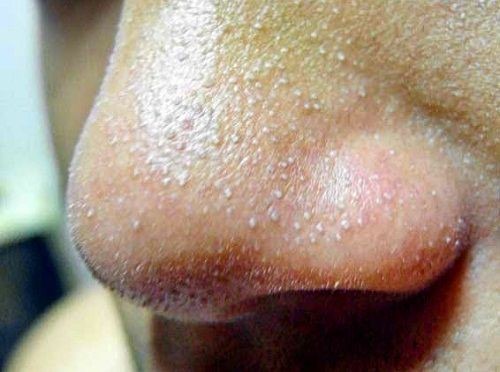 If acne is a reoccurring issue in your life, in any part of your body, I think you should pay close attention.
First of all, we have two types of acne.
– noninflammatory & inflammatory.
Under noninflammatory, there are;
– blackheads & whiteheads, sebaceous filaments.
And under inflammatory, there are;
– papules, pustules, nodules, cysts.
Starting with noninflammatory:
A. Blackheads; are types of acne that are very common and found around the nose. They are tiny black lumps on the skin formed as a result of blocked hair follicles.
What blocks them are bacteria, dirt's, dead skin, etc. They clog the follicles and reach the surface. They react with oxygen in the air and cause blackheads. The most effective way to treat them is to steam your skin to loosen the blackheads. Exfoliate your skin gently in circular motions and apply moisturizers.
B. Whiteheads; are white spots on the skin which are in fact oil glands. Excessive oil production causes clogging of the glands or rather pores.
As a result, oil cannot reach the surface of the skin and is trapped between the skin layers, resulting in whiteheads. They commonly appear on the nose and chin.
Another effective way to treat them is to wash your face 2 times a day with a facial wash to keep it fresh. I talked about using tea tree oil mixed with a carrier oil to treat whiteheads, but if you don't have access to that, you can use baking soda mixed with a little water. Apply on affected areas for 10 mins before bedtime and wash off with water.
C. Sebaceous filaments; are formed when excess sebum mixed with dead skin cells accumulate around your hair follicles. They occur as grey dots on your nose, upper lip, cheeks, and forehead.
Sebaceous filaments are smooth in texture and are hardly visible. They can be found mostly around the nose.
To get rid of this effectively, use Multani mitti once a week to control Sebaceous filaments. Mix a tablespoon of it with rose water. Apply the paste to your face and keep it on for 20-40mins. Then rinse off.
These ingredients are natural, and most are uncommon or scarce. If you can't get these ingredients.
There are simple habits you can adopt to live a healthy lifestyle.
To increase the chances of these ingredients working effectively, you need to ensure you have exfoliated.
Exfoliation is simply removing dead skin cells. Your skin produces new cells every 28 days and you need to trash the old ones. Get a sugar and honey scrub or use a tomato and sugar scrub.
Slice a tomato, sprinkle some white sugar on it and scrub your face. Do this once every day for one week alongside your other remedies.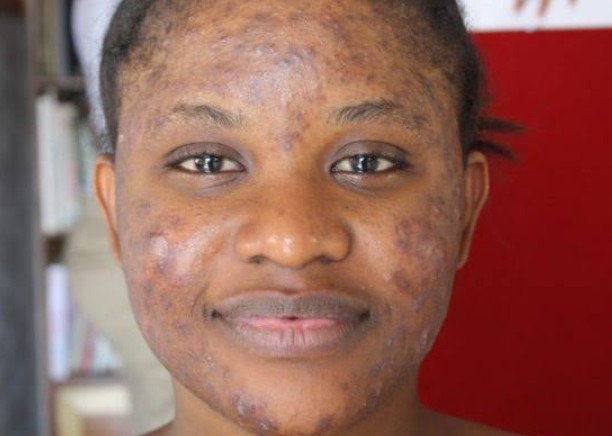 Buy a face wipe and cleanse your face morning and evening. Don't look for a remedy only when you have issues with your skin.
The thread is to be continued on inflammatory acne. Follow my page to keep up. Severe acne that would hopelessly make you search for a dermatologist Are under inflammatory acne and have simple natural remedies.
Kindly like and share this.