David Adeleke widely known as Davido is one of the famously known musicians in Nigeria at the moment. With different hit music to his name, it seems the sky is just the starting point for the versatile musician.
It would be recalled that Davido posted via his social media handle on the 3rd of June that he will be leaving the social media and hopes his fans understand.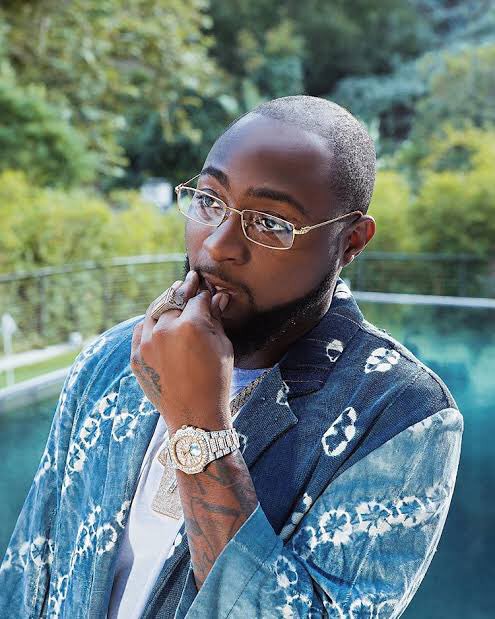 Last week, Davido returned back to social media but ever since he returned, he had been faced with so much criticism and backlash from the public. However, it seems Davido came prepared this time around as he also threw away his celebrity status and give it back to fans who troll him.
A Social media user wrote, "When the hype is down, we'll talk about how Davido pulled the biggest heist on YouTube with Fem." However, Davido replied him instantly saying "Just accept IM BIGGER THAN UR FAVE"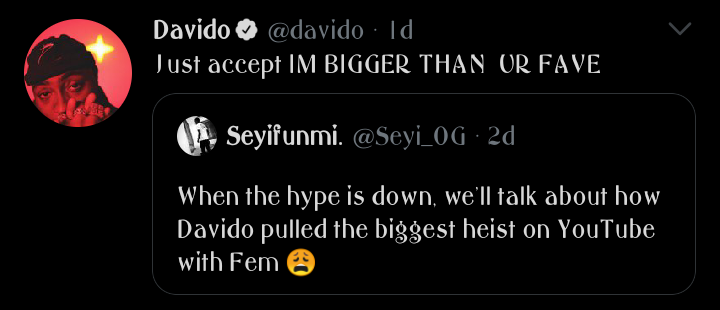 Not stopping at that, Davido went on to tell fans and social media users that no slander against him will be tolerated as he will not hesitate to give his own backlash to any social media users that decide to troll him. He wrote "No Davido slander will ever be tolerated …. FEM"
It seems after all these warnings, a lot of fans majority of whom refer to themselves as Wizkid fans take unnecessary pleasure in making fun of Davido via all his social media handles.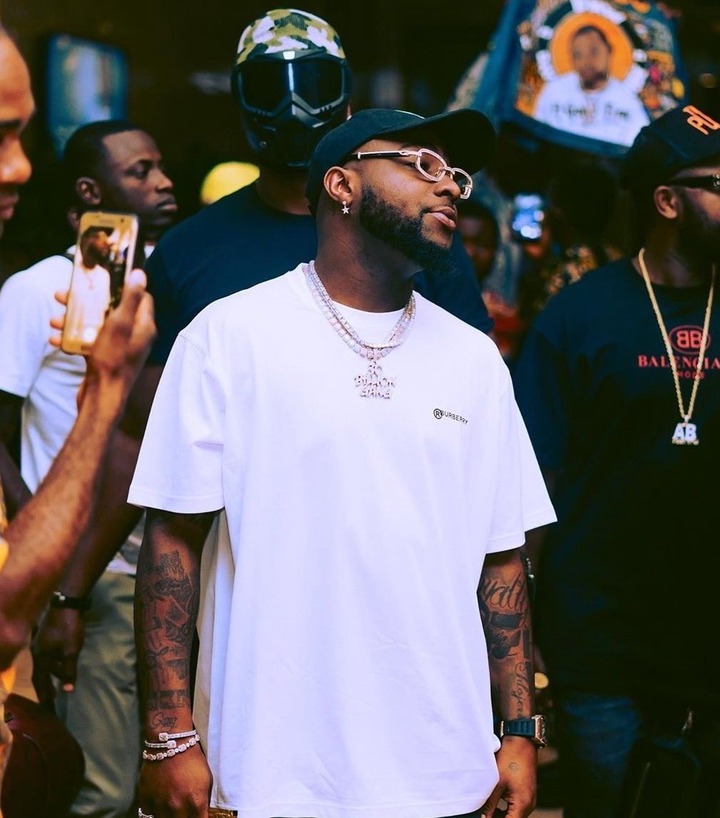 A social media user however suffered a serious backlash from Davido on Instagram after the user called Davido's son Ifeanyi "junior frog voice"
Initially some hours back, Davido posted a picture of him and his only son Ifeanyi while adding the caption "Junior" below the picture.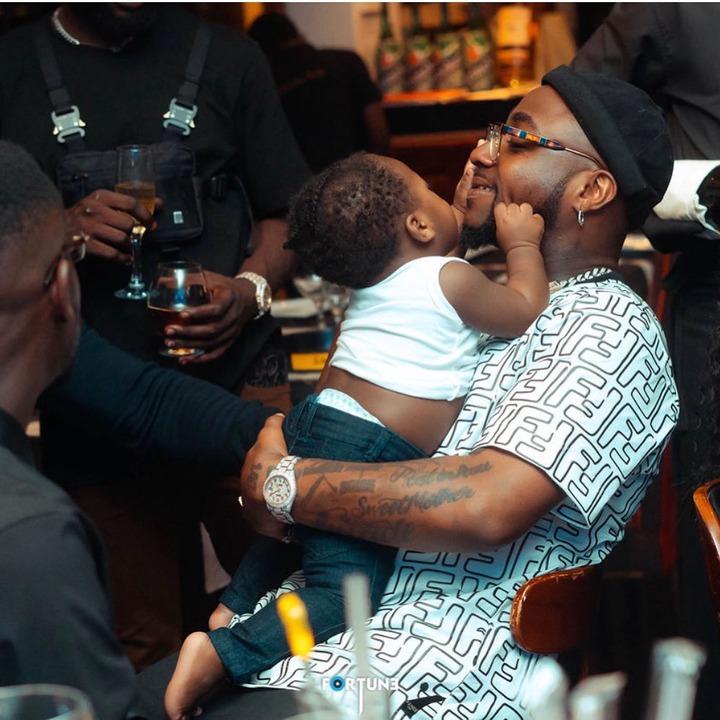 However, a social media user with the name da_silver_ wrote mockingly "Junior frog voice". While other replies and taunt must have gone unnoticed and un replied to by Davido, it seems the musician refuses to let this go and he replied instantly in the most epic and savage manner.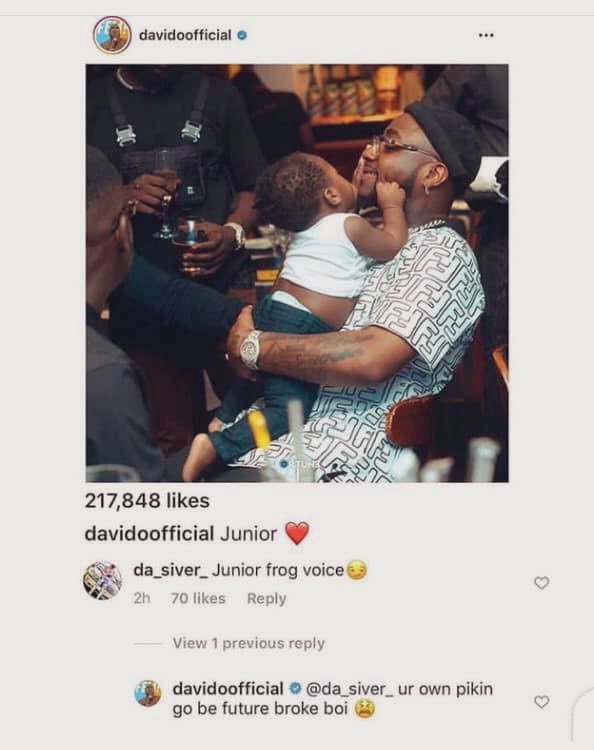 Davido replied telling the user "ur own pikin go be future broke boi".
This reply from Davido got a lot of reactions from fans with many praising him for giving the social media what he deserves.