Contrary To What We Believe, Here Are Reasons Why You Shouldn't Marry Your Best friends
A few tips on why it isn't totally cool to marry your best friend

You know I have actually heard people say things such as;
It is best to settle down with one's bestie.
I actually have a contrary opinion to that.
It is right to court and ofcourse get close to whosoever you wish to tie the knot with, but, getting married to your best friend, is not always the best option, and that is simply because of the following reasons;
1. There is no secrecy:
During friendship stages, there are a whole lot things you probably might have shared with your friends because you felt he or she wouldn't mind as there was no prior intention to settle down with them maritally, but, then, along the line, love clicks, and suddenly you both are finding each other irresistable.
When you settle down with someone who has a deep secret you literally didn't want to share, there is a tendency that they could use it against you at the point of disagreement, qualms or loggerheads.
Friendship and marriage, are two hugely identified different things.
If you can't handle having someone who knows your deepest secrets, then, don't opt for your best friend.
2. They Know your background status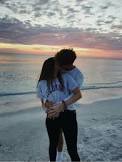 A best friend is most times closer than family members.
They seem to know a lot about you, your background, academic status, financial struggles, etc inclusive.
So you see?
When you settle down with such a person, you will definitely feel insecure especially when they begin to taunt you with such things.
Obviously, most people would rather opt for someone who knows little or no family related stuffs about them.

3. They can taunt you with your painful past;
Listen, while it is very much advisable to share literally everything with your best friend, it could prompt your downfall when you end up settling maritally with them.
Yes! Mistakes made by you, such as; heartbreaks, abortions, untimely ocurances, are some of the things they could be bring up later in the marriage.
And May God help you if you're not thickhearted enough to bear the dusts raised up from this.

Basically, these are some of the reasons why I feel you shouldn't marry your best friend.
Don't forget to drop your opinion on this.