A mathematician par excellence. Professor Chike Obi will go down for a very long time to come as one of the pioneers that opened the door of greatness for other mathematicians in Nigeria.
Professor Chike Edozien Obi is one of the greatest mathematician to ever thread the surface of the Nigerian soil.
A man born on the 7th of April in Zaria, Chike Obi. He studied at the St. Patrick primary school in Zaria where he obtained his school leaving Certificate before moving to Christ the King college in Onitsha. It was at Christ the King college in Onitsha that Chike Obi obtained his his west Africa School leaving certificate.
After that he proceed to the Yaba higher college which was established in the year 1934 and had an affiliation with the university of London
Chike Obi finished with a first class in Mathematics, the first Nigerian to do so, he then proceed to have his masters and PhD, He was awarded his doctorate in 1950 for his thesis Periodic Solutions of Non-linear Differential Equations of Second Order
He was equally the first Nigerian to achieve this feat.
Among his other achievement including providing a simple solution to a 361 year old mathematical puzzle called the Fermat last theorem postulated by French mathematician, Pierre de Fermat.
Obi married the nurse Belinda Nwanyife and they had four children. 3 male and one female.
But one curious incident to note is the fact that Professor Chike Obi named two of his sons Balogun and Mustapha.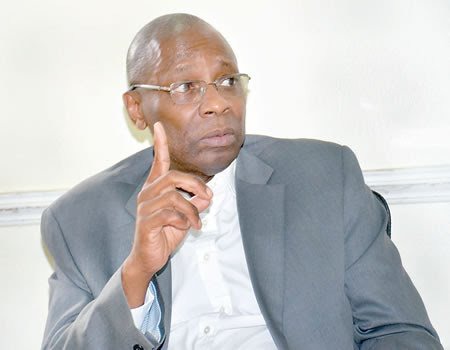 While Balogun Chike Obi studied physics and lectured at the university of Ilorin, Mustapha studied Mathematics just like their father.
When asked the reason for the names given to them, Mustapha Chike Obi elucidate more in an interview by telling the world that the reason why their father named them was because
"He liked Balogun, because my father was a student of Yoruba history. He believed that the Yoruba are the most organized among the ethnic groups in the south because of their war-like capabilities. There was a time the Fulani wanted to conquer Yorubaland but they were stopped in Osogbo by the Yoruba army. Balogun was a war chief in the Yorubaland and that was why he named my brother Balogun".
Mustapha further went on to give clarity to why he was called Mustapha according to him, his father gave him that name similar to that of his elder brother, Balogun Chike Obi.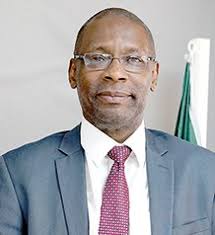 "He named me Mustafa for almost the same reason. Mustafa Kemal Ataturk was a Prime Minister of Turkey, during and after the first world war. Mustafa took Turkey from the primitive age to the modern age, and as a result, the country went from a Muslim State to a modern secular State. My father liked the way he helped the Turkish nationalists against the imperialists. So, for almost the same reasons, he named me Mustafa"
It should also be noted that while a lecturer at the university of Ibadan, Prof. Chike Obi, practiced two career which was a political activist and a Mathematics lecturer.
He founded the Dynamic party which followed the kemalism policy which was similarly used by Mustafa Kemal Ataturk the man who was his idol. He moved turkey to a modernized western society.
Indeed Professor Chike Obi was a man of principle who did not allow ethnic affiliation and sentiment dictate his life principle and his struggles towards the independence of Nigeria.
He will forever be remembered for years to come as a true Igbo and a true Nigerian to the core.