Checkout What Sanwo Olu's Wife Gave First Babies of the Year 2021.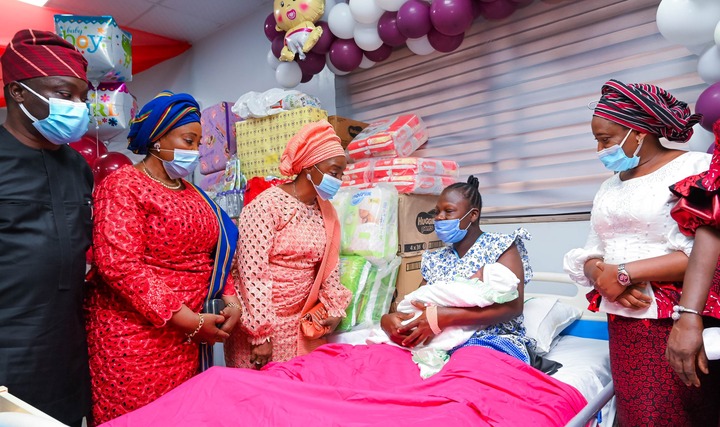 Wife of Lagos State Governor, Mrs. Joke Sanwoolu, and other female officials visited some selected general hospitals in the state on January 1 to welcome the first babies of the year 2021.
The first lady delegation visited Alimosho, Mushin, Orile Agege, and Lagos State Teaching Hospital.
The first lady and her delegation gave the babies gift items and cash to the mothers.
Mrs. Sanwo Olu disclosed this on her Twitter handle on Friday evening.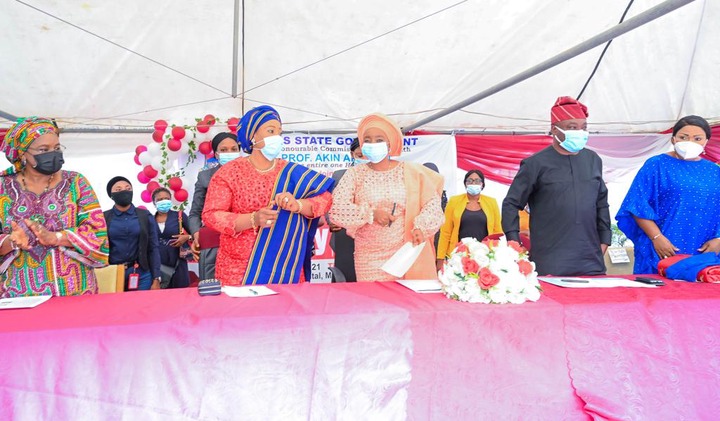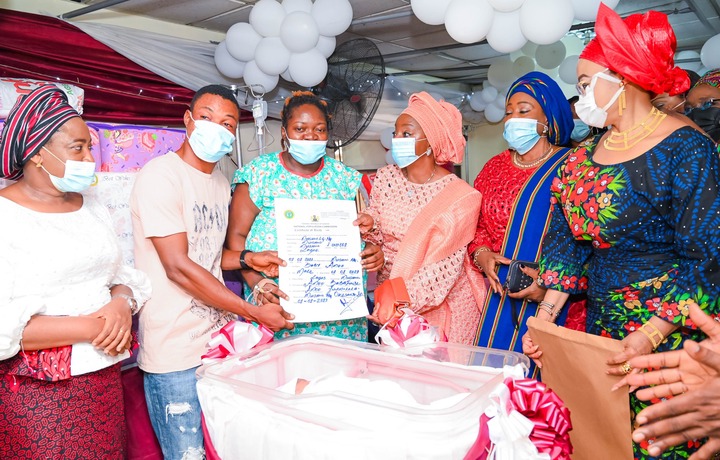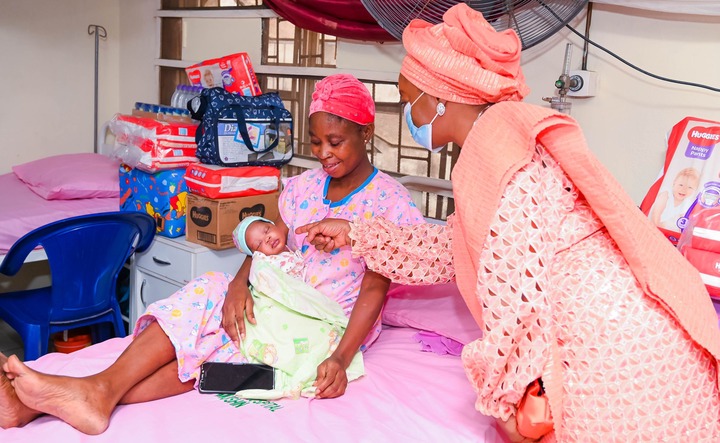 She said: "In line with our tradition in Lagos State, today I had the pleasure of welcoming First Babies of the Year 2021 across our health facilities."
"Specifically, we visited General Hospitals in Mushin, Alimosho, Orile-Agege, and Lagos State University Teaching Hospital (LASUTH), Ikeja."
It has become a tradition for Lagos State First Ladies to visit public hospitals on the first day of the year to welcome newborn babies.
See more pictures of the event below.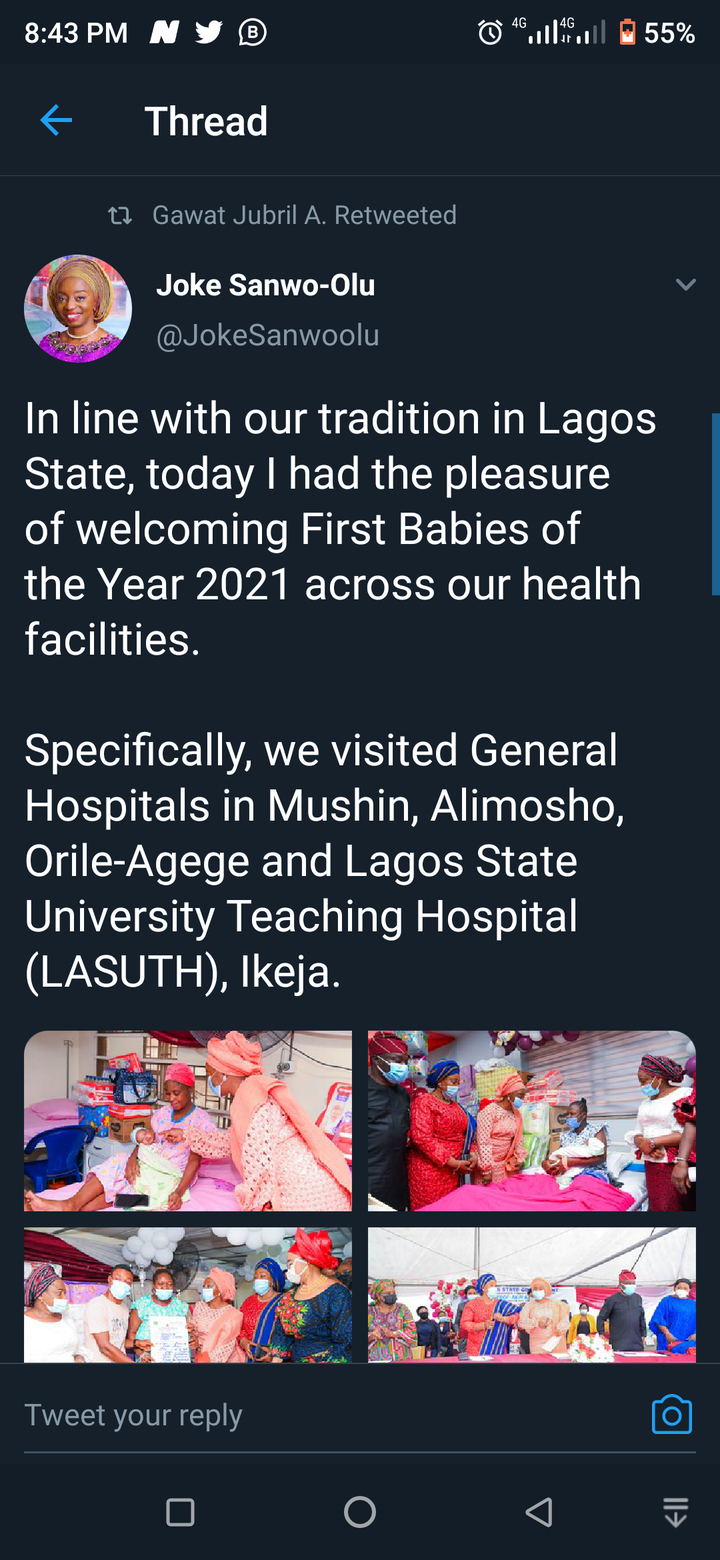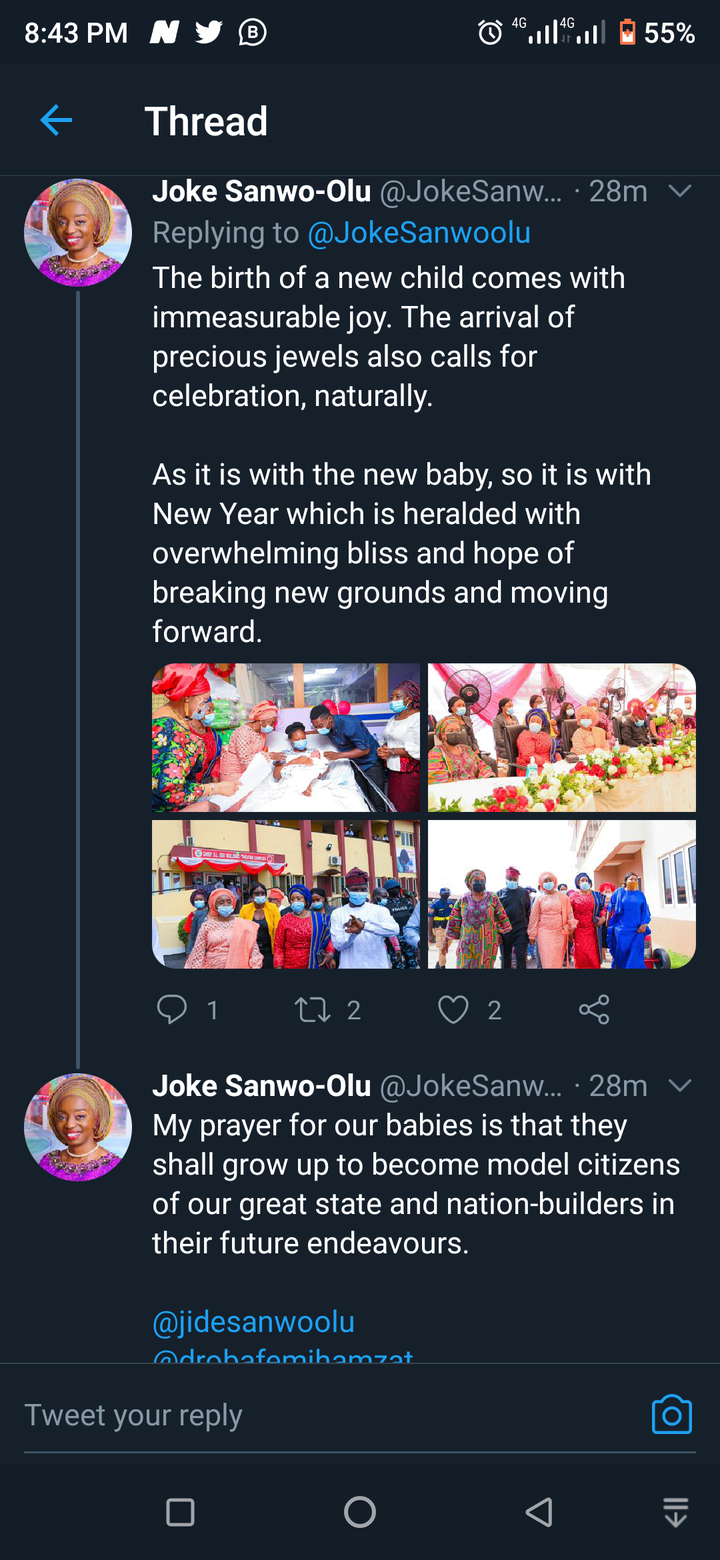 What's your take on this?
Drop your comments below.
Like and share.