The Federal Government of Nigeria last week announced her intention to shut down the countries international airports on Monday, March 23 in order to curb the spread of Coronavirus in the country. The FG decision came days after the government restricted flights from 13 countries including the United Kingdom.
However, Nigerians were surprised after the website of the British Airline shows that a flight will arrive at the Lagos international airport today from the United Kingdom.
In a ticket posted online by one Agboola Peters, the flight will depart London Heathrow Airport by 09:50 and arrive at Lagos Murtala Muhammad International Airport by 17:55 later today. The news is also confirmed by many Nigerians who check the flight schedule on the BA website.
Nigeria Government has confirmed 45 positive cases of Coronavirus in the country, the majority of the patients are returnee from European countries.
Medical experts had earlier advised social distancing and self-isolation in order to curb the spread of the evil virus.
Many countries had since shut down their international airport due to the outbreak of the pandemic that is spreading like a wildlife.
Some Nigerians has also advised the government to lockdown Nigeria as positive cases of the virus increase on daily basis.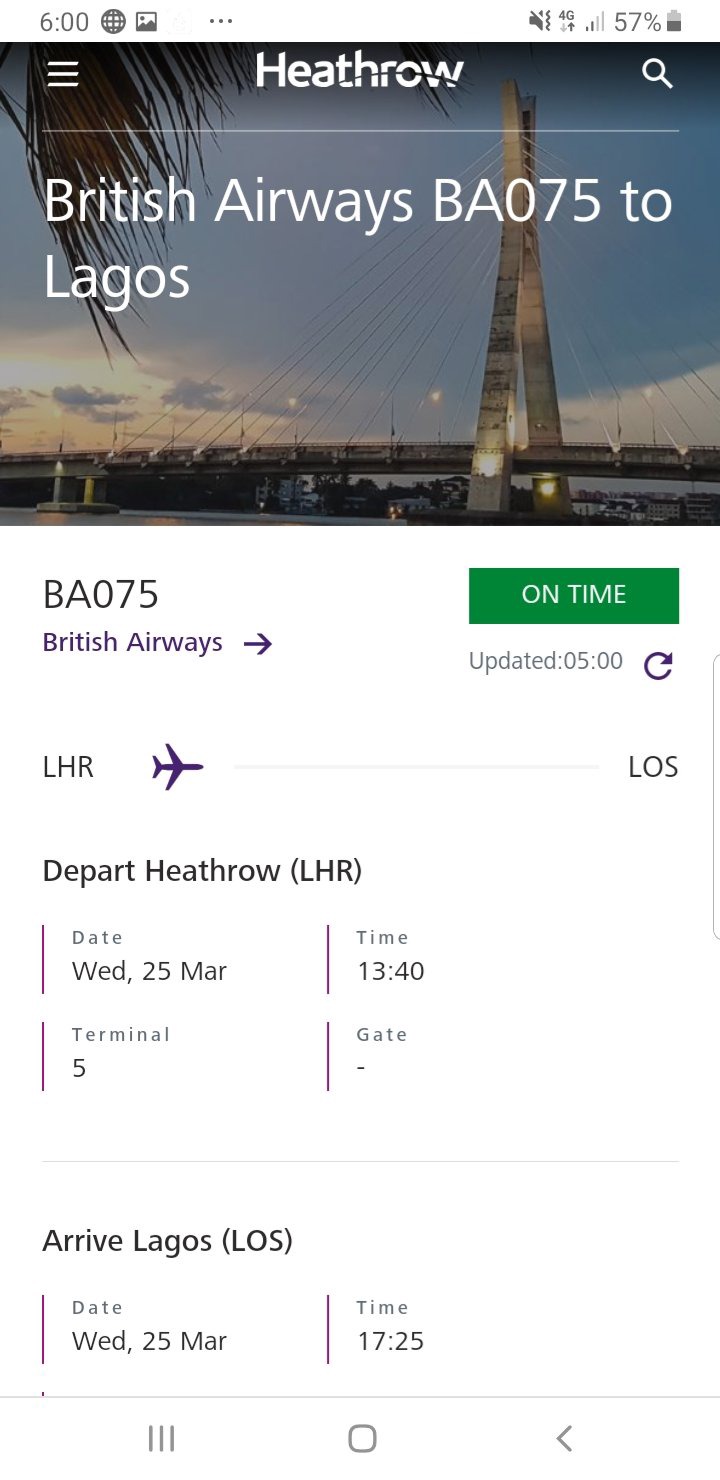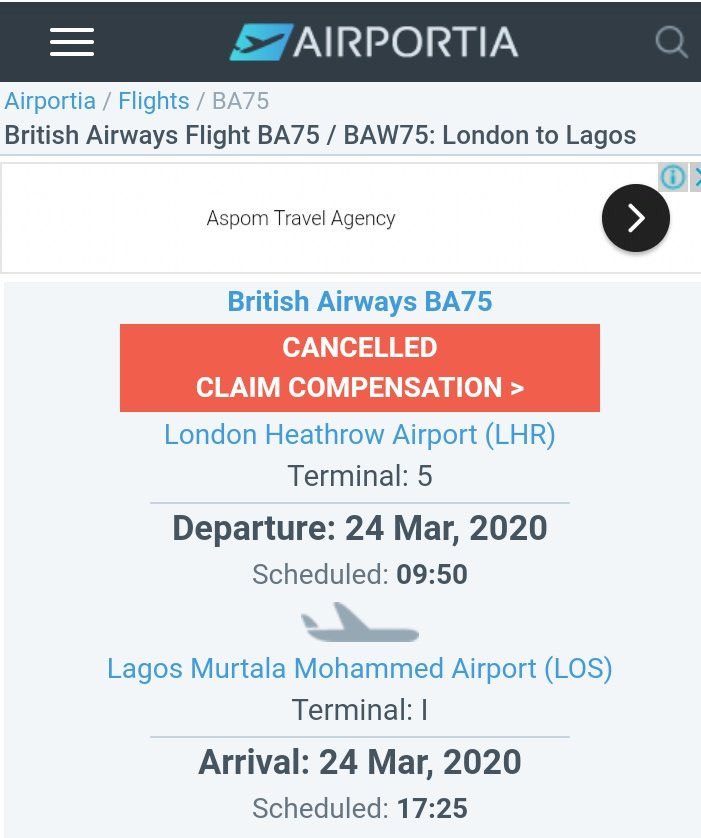 Please kindly like and share this post till it reach the concerned authorities.