Body Signs That Could Indicate That Your Sugar Level is High
Dear reader, I hope you learn a thing or more from reading this article.
The sole purpose is to enlighten us on the danger of consuming excess sugar.
A lot of persons are actually guilty of this.
Yes! Some persons are misguided into believing that consuming excess sugar is a means of enjoying life to the fullest.
How wrong they are.
Glucose, Which is a natural form of sugar is extremely needed in our daily consumption, except in diabetic patients.
With that out of place. Why then do we need to take cognizance of when our sugar level is high?
See this;
When your sugar level is high, you're easily prone to been diabetic.
What that means is this; when your sugar level is high, soon your body system will begin to react negatively to it.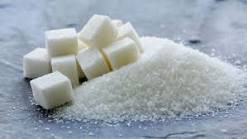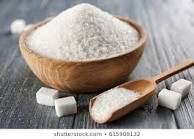 Somebody will ask; how then do we tell when our sugar level is high?
When you see yourself urinating frequently than necessary, you might be in danger of excess sugar accumulation.
Continuos itching at the palm and underneath the feet is another sign.
Feeling nauseated and getting giddy is also another sign.
Finally, feeling uneasy at the stomach region, is another sign you must watch out for.
"Health is Wealth" conned a popular adage. Ignoring these signs could lead to one's untimely date.
Therefore, endeavor to always watch your sugar level.
Eat less sugary things.