Bobrisky finally reveals why she transforms to male at her Father's birthday
The famous instagram Nigerian cross dresser Idris Okuneye well known as Bobrisky trended on Social media yesterday over his appearance at his father's birthday. Everyone was curious about his reason for doing so. As usual, many became confused as to what to call this new developement. This was due to how he claimed to have removed his manhood. Many said he was a typical Yoruba who has high regard for his father. This was indeed applaudable.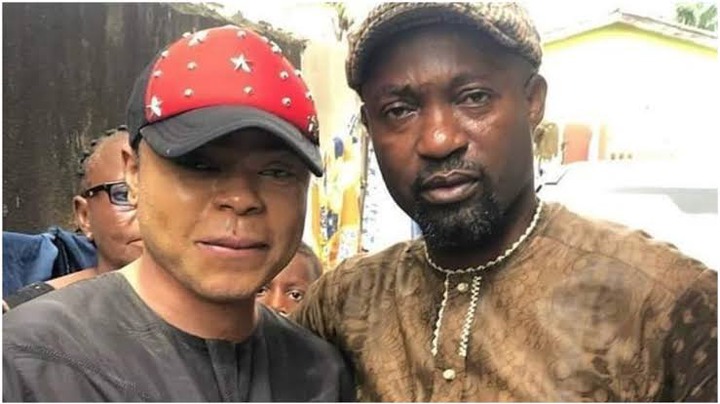 Inevitably, one of his curious fans @princeSidney24 had the answer from Bobrisky when he asked why he was so modest at his father's birthday.
Screenshot below….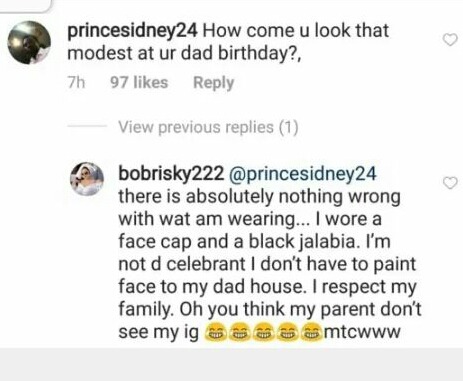 If there is anytime Bobrisky earned the respect of Nigerians, it was yesterday despite the forbidden life time of his.
Personally, I was impressed and I hope he has not really cut his manhood as claimed. All I see in Bobrisky is a young business person cross-dressing in order to make dough.