Lady Smoke Weed With Bible Pages Damned Consequences
Woman Torn Off Bible Verse Asking Wives To Be Submissive And Smoke Weed With It. She damned all consequences.
The Christian holy book has reiterated the need for a woman (Wife) to be submissive to her husband.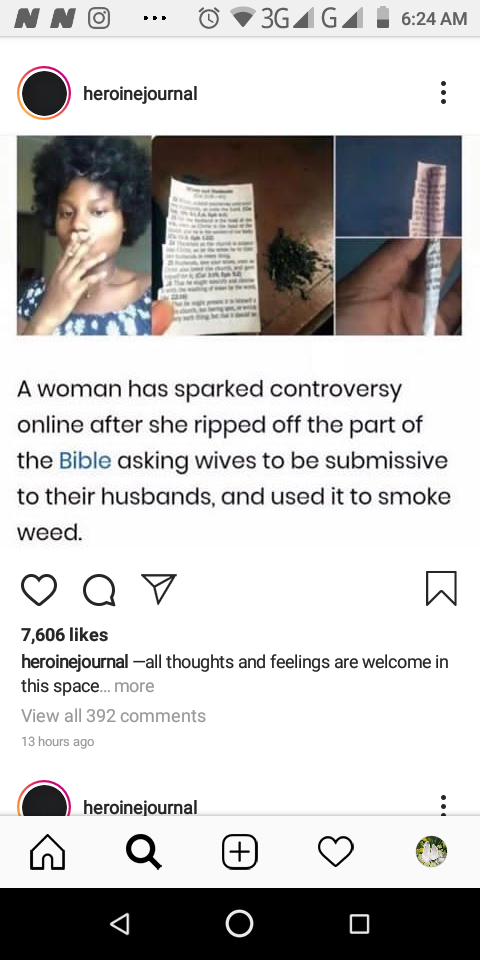 In the Book of Ephesians Chapter 5, From verses 22-33, this fact was clearly stated and husbands were also asked to love their wives as Christ loved the church.
Verse 22 Reads: Wives, submit yourselves to your own husbands as you do to the Lord.
Verse 23 Reads: For the husband is the head of the wife as Christ is the head of the church, his body, of which he is the Savior.
Verse 24: Now as the church submits to Christ, so also wives should submit to their husbands in everything.
These verses clearly state the fact that husbands should be respected and obeyed. Some men have however abused the right given to them in the Bible.
There have been rising cases of wives battering, cheating, and a lot more from the side of men.
The same chapter of the Bible from verses 25 to 33 talked about how the Husband should respect and love his wife.
Here are the Bible verses
Verse 25 Reads: Husbands, love your wives, just as Christ loved the church and gave himself up for her
Verse 26: to make her holy, cleansing her by the washing with water through the word,
Verse 27: and to present her to himself as a radiant church, without stain or wrinkle or any other blemish, but holy and blameless.
Verse 28: In this same way, husbands ought to love their wives as their own bodies. He who loves his wife loves himself.
Verse 29: After all, no one ever hated their own body, but they feed and care for their body, just as Christ does the church.
Verse 30: For we are members of his body.
Verse 31: For this reason n a man will leave his father and mother and be united to his wife, and the two will become one flesh.
Verse32 This is a profound mystery, but I am talking about Christ and the church.
Verse 33: However, each one of you also must love his wife as he loves himself, and the wife must respect her husband.
From the above verses of the Bible, it is clear that respect and love for each other should be upheld in marriage. However, in most homes this is not the case.
In a controversial post online, a young woman torn out the portion of the Bible verses that talked about wives submitting to their husbands and smoked weed with it.
This could have come out of frustration in a relationship or marital life. Or maybe she came from an abusive family where the father constantly abuses the mother.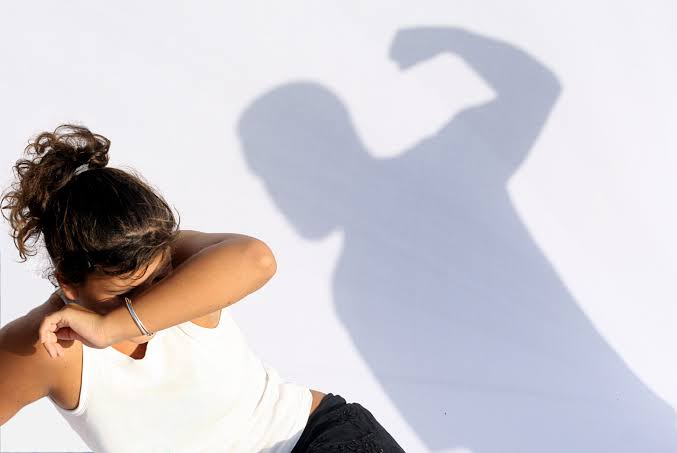 Nevertheless, she has desecrated the holy book and such an attitude as using pages of the Bible  Smoke Weed should not be condoled.