Be Vigilant: See How This Lady Was Reportedly Robbed At Ikeja And Kicked Out Of The Car
The world is actually battling a lot of public menaces ranging from serious insecurity challenges to a scary incurable disease. Just when we thought we've seen it all, another supposed Nigerian, a Lady with the user name @Fiestymisfit has taken to her social media page to share how some men robbed her, throw her outside the car and withdraw all her belongings. So based on this experience, there is a serious need for vigilance on the part of every Nigerians.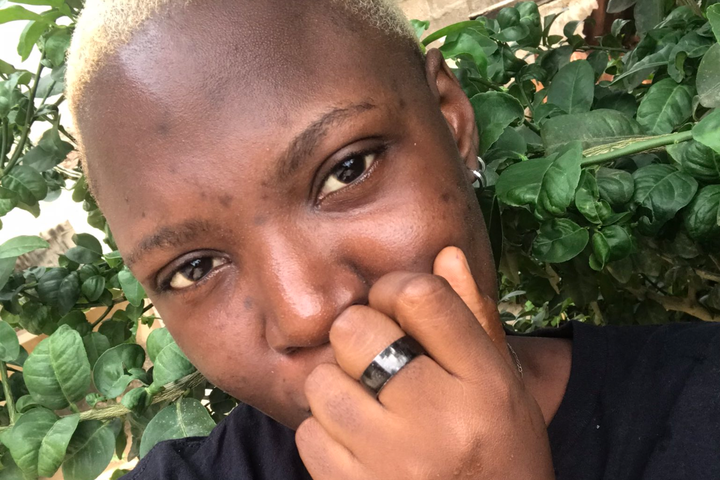 According to this lady in the picture above and as shared on her page while she was out in the morning today she was robbed by 7 men at gunpoint.
As reported by her on Twitter, she said that these men collected not just some few cash she had, all the money in her bank account was wiped by these wicked unscrupulous men.
They did not just stop there she also added that they took her phone. She wrote:
"I was robbed at gunpoint by 7 men this morning. 
They have wiped my accounts, taken my phones. 
I do not have a Naira to my name."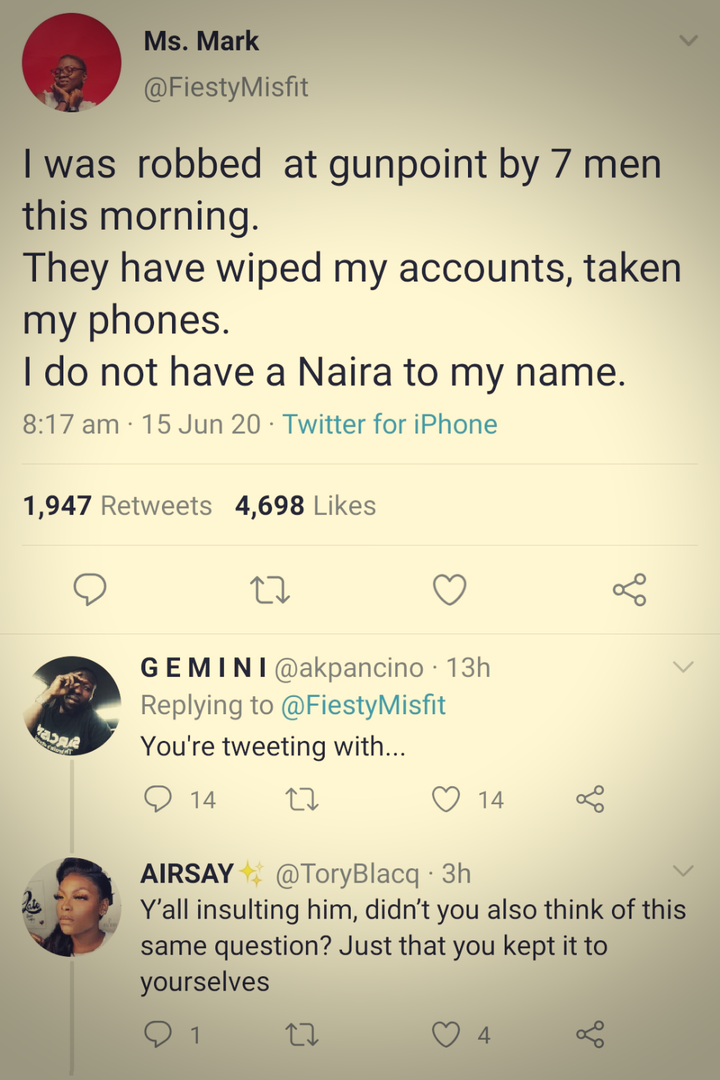 Many who saw her clamour for help cared to sympathize with her for the huge loss incurred.
However, on the other hands, some did not hesitate to ask questions and they wonder how somebody whose belongings and most importantly phone has been stolen will be able to post on Twitter.
Seeing this allegation, and trying to let people know that her predicament was genuine, she went further to explain how it all happened and how she was able to post online after her phone was forcefully collected by some heartless criminals.
She stated that when the incident happened, she was kicked from inside the car in Ikeja and as a result, she became helpless and had to beg people around for financial aid before she could now successfully get to her friend's house at Allen where she reportedly borrowed his phone and tweeted from there.
She wrote:
"I was kicked out of the car in Ikeja and begged for fare from strangers to a friend's house in Allen. I tweeted that with his phone because I, like everyone, know my login details. Thank you for your concern."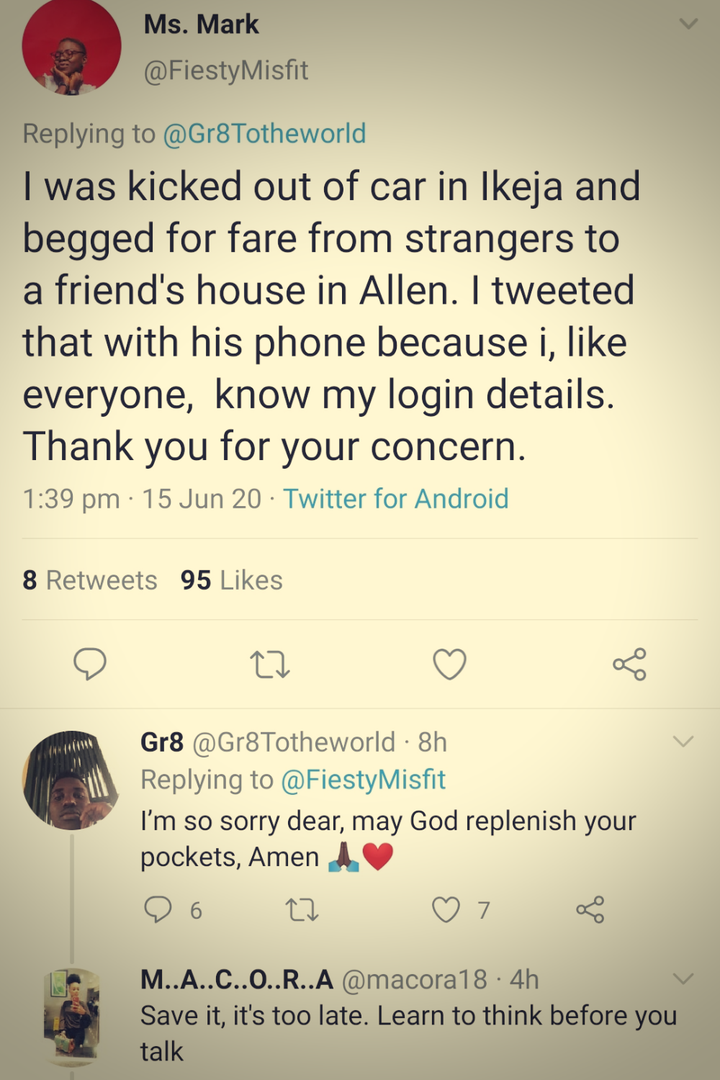 This is a big disappointment especially in this very difficult time that many are losing their jobs as a result of Covid19.
How is this lady going to recover now from the huge loss?
For me, I'm deeply sorry for her and I hope her friends can pacify her and help her with some money too to bounce back to her previous level.
What do you think?
What can you say about the case of insecurity in the country?
Who is to blame, is it the State or the federal government or the masses?
Please LIKE, SHARE and COMMENT.