After Paying Bride Price Of #580k, Should A Father-in-law Demand For Additional Money After Marriage?
As a result of a trend currently going on on social media, Twitter to be precise of #580k, I will like to know your thoughts on the matter. Should a Nigerian father-in-law bill his Son-in-law additional money by force after having made him spend an initial 580k on marriage?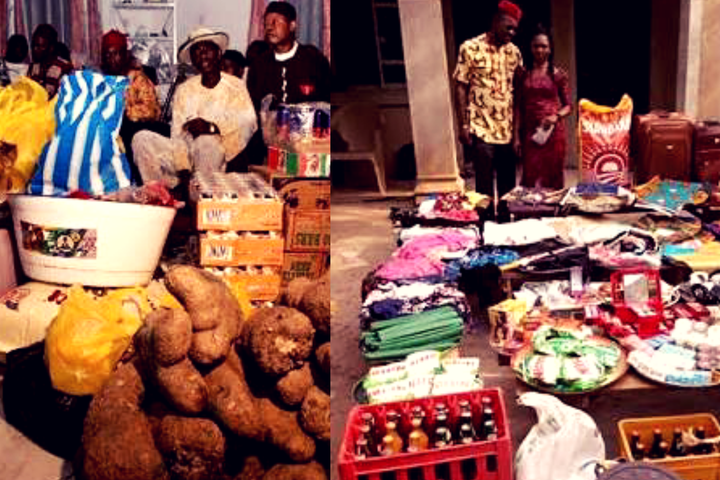 Please, I will like to know your thinking about this topic of a family who billed a man 580k on marriage to their daughter and is now asking after marriage for another 120k to support the daughter's brother wedding.
The lady who posted the matter on social media wrote:
"TL judge :
I got married 8months ago, my hubby earns 70k monthly while I am yet to get a job, during our wedding ceremony, hubby spent about 580k on the list given to him for the trad wedding, I persuaded my parents to reduce the list but they said it is a must and a tradition He was able to raise them ? as I wasn't working and I couldn't help financially.
After marriage, I suggested that he should be sending something monthly to my parent as he does send to his parent too, but to my surprise, the reply he gave me was that he didn't owe my parent anything.
The hat they have collected all they are entitled to from him, initially I was not angry about that until my younger brother wanted to get married and his bride family gave him a list of things for the traditional wedding which is amounted to 400k.
My dad then shared the expenses and told my husband to contribute 120k towards my brother's wedding but to my surprise, my husband said no and told me that my family has collected all they wanted during our wedding and they shouldn't come to him for any financial assistance.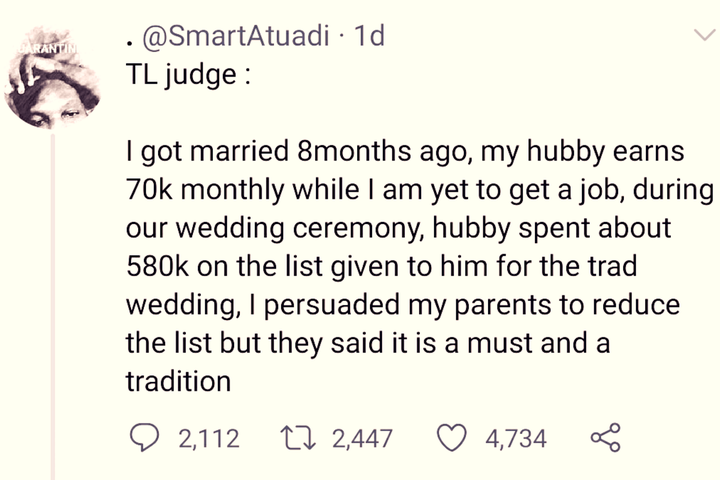 What do you think about this #580k gist?
What is your thought?
Do you think in-laws should ask for additional monetary help after paying by price by force?
Please, Like, SHARE and COMMENT below.
Thanks.