A Nigerian cyber-security expert expresses his shock as Nigerians believe Hushpuppy is a hacker
A Nigerian cyber-security expert expresses his shock as Nigerians believe Hushpuppy is a hacker
Charles Awuzie is a Cyber-Security Expert, CEO of Gemsbok Group, who lives in South Africa.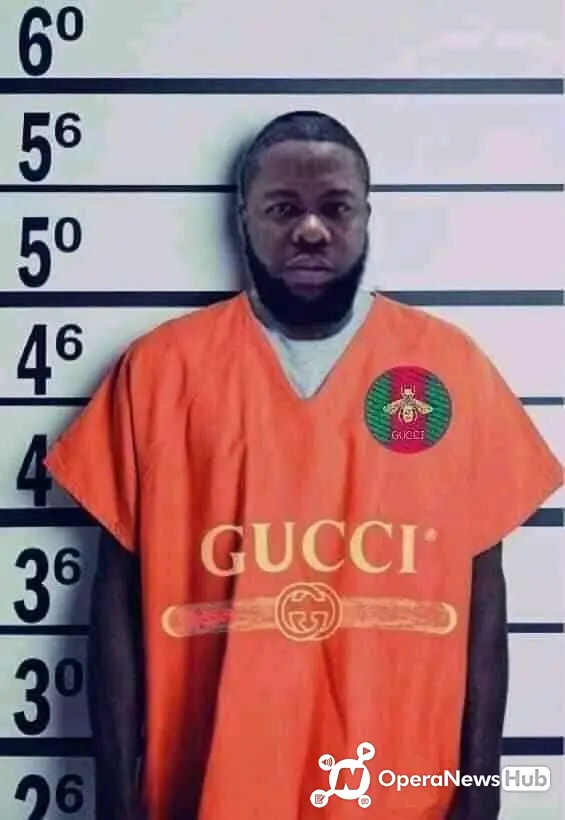 He took to his verified Facebook page to debunks claim that Hushpuppi is a Hacker.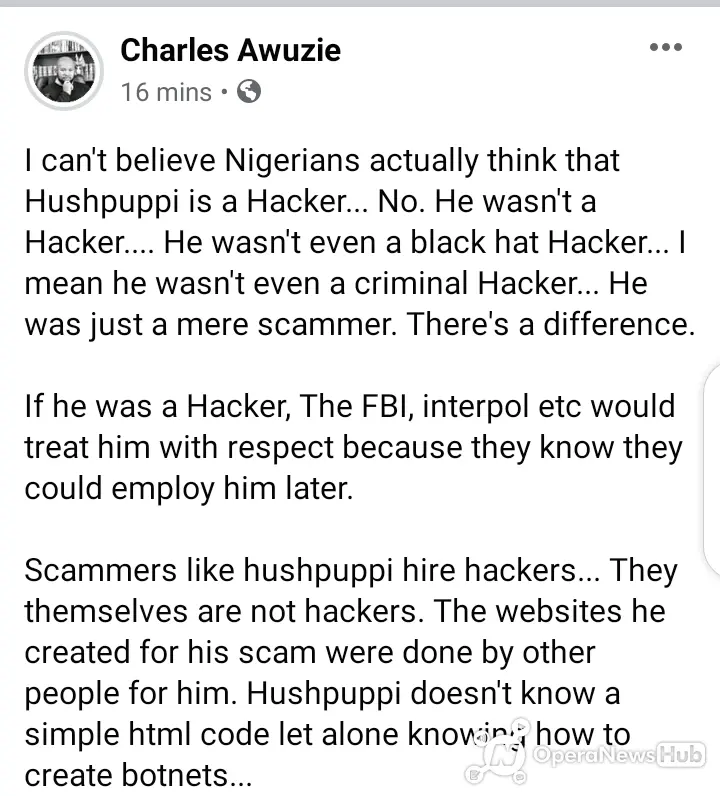 I can't believe Nigerians actually think that Hushpuppi is a Hacker. No. He wasn't a Hacker. He wasn't even a black hat Hacker. I mean he wasn't even a criminal Hacker. He was just a mere scammer. There's a difference.
If he was a Hacker, the FBI, Interpol etc would treat him with respect, because they know they could employ him later.
Scammers like hushpuppi hire hackers. They themselves are not hackers. The websites he created for his scam were done by other people for him. Hushpuppi doesn't know a simple html code let alone knowing how to create botnets.
A Hacker would use a ransomware to make 1 billion dollars in 24 hours, convert to cypto and live a quite life in an unknown island. If they get arrested, they NEGOTIATE terms with the FBI. There are very few Nigerian hackers and the ones I know have my respect.
Stop saying "Hushpuppi was smart… Bla bla bla.." He was dumb…. Extremely dumb. Please don't debate with me if you are not a CEH. If you know, you know….
As an undercover, you give time to gain trust. You give money to make them believe you are ignorant. But remember, if they are big criminals, you need big evidence and big evidence takes time.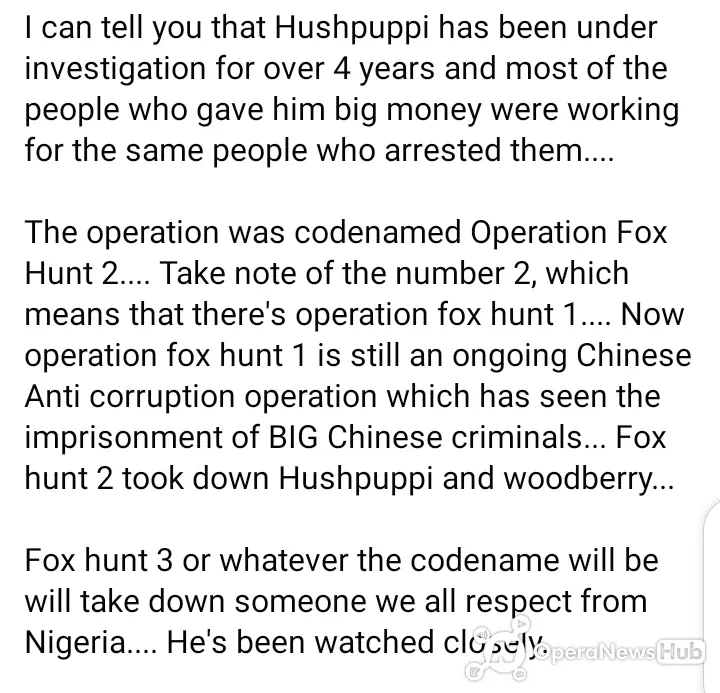 I can tell you that Hushpuppi has been under investigation for over 4 years, and most of the people who gave him big money, were working for the same people who arrested them.
The operation was codenamed Operation Fox Hunt 2. Take note of the number 2, which means that there's operation fox hunt 1. Now operation fox hunt 1 is still an ongoing Chinese Anti corruption operation, which has seen the imprisonment of BIG Chinese criminals. Fox hunt 2 took down Hushpuppi and woodberry.
Fox hunt 3 or whatever the codename will be, will take down someone we all respect from Nigeria. He's been watched closely.
Turn away from your bad secret fraud, and use the same brain to create a REAL business. The time you spend BUILDING a fake website for a fake business, is the same time you can spend to build a real one with real products, or at least join someone who's already doing the right thing and grow together.