The coronavirus pandemic is one of the longest and most circulated virus of the modern era. A lot of activities such as educational activities, Business activities, sporting activities, religious activities and several others has been suspended.
Even the Workforce have had to undergo one or two downturn in their work activities and salaries payment.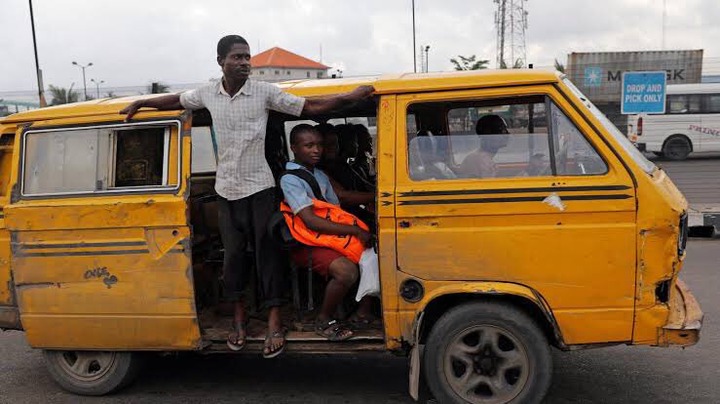 Nigeria remains one of the countries that is yet to contain the virus just like the United states of America and this has indefinitely restricted Nigerians from traveling to European countries.
The Nigerian government are already easing the lockdown bit by bit and as we can all see, some essential workers have resumed work. While the major economies are reopening, a lot still remains to be done concerning school reopening and resumption.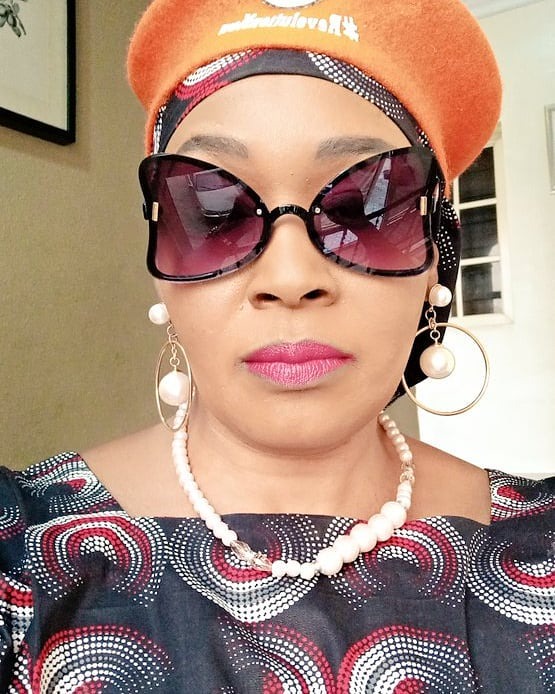 While there has been pressures from different angles on the need to reopen Nigerian schools, other Nigerians have instead implore the Nigerian government not to reopen school. Some of these advocate include self acclaimed investigative journalist Dr. Kemi Olunloyo and popular OAP, Daddy Freeze.
In this particular case, Kemi Olunloyo made a particular reference to the number of students that tested positive for coronavirus in USA as a good reason for Nigerian government not to reopen school.
Kemi noted that more than 97,000 children in the United States tested positive for coronavirus according to the statistics released by the American Academic of Pediatrics.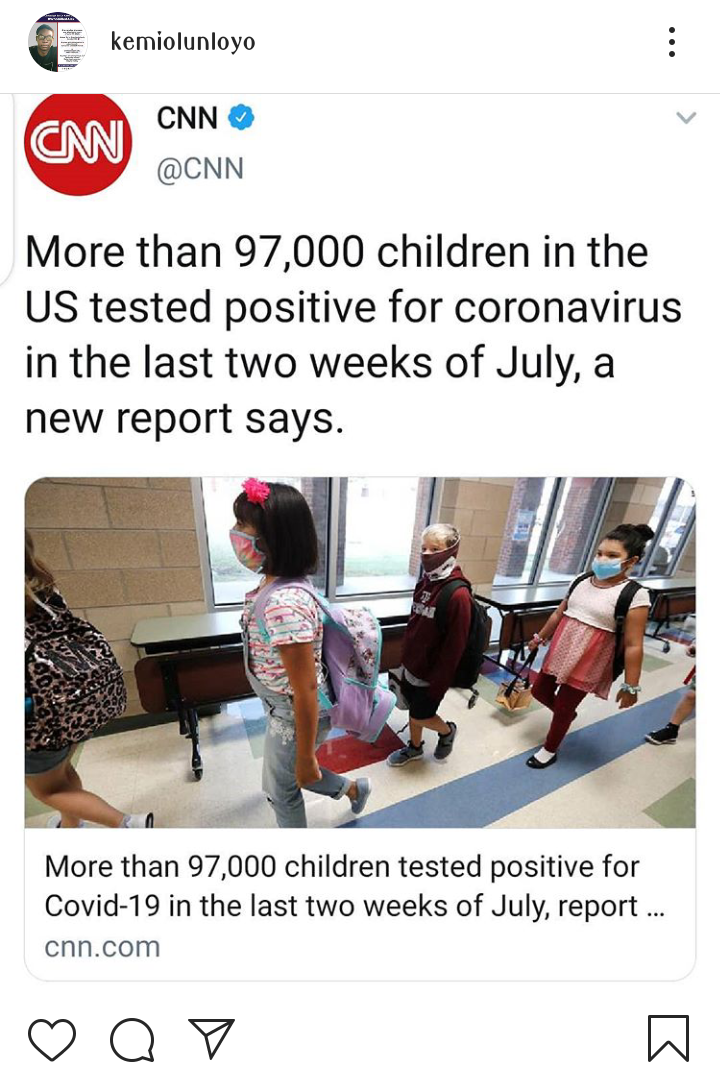 She then went on to say that the Nigerian government should not bother reopening school while stating that the government had been advised to do some things for the children which include
1. Giving the children IPads
2. Automaton of Examination
3. Put WiFi in communities
She then went on to say that many told her such can't work in Nigeria because Nigeria is not America. But with the situation of things, she advocate to the closure of schools until necessary or the consequence might be deadly.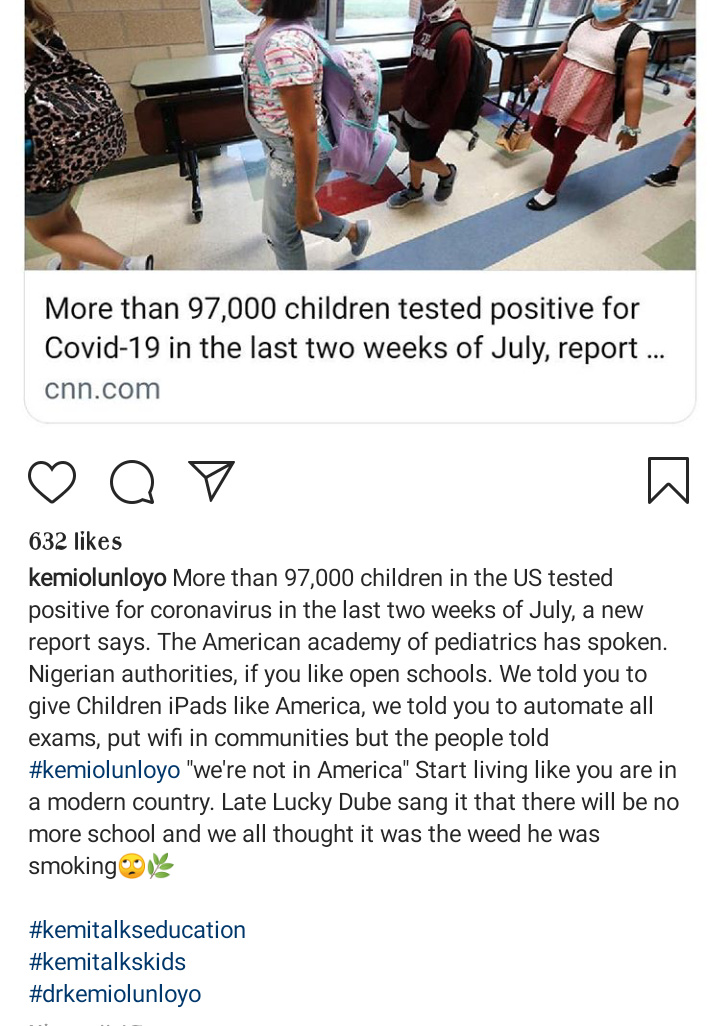 She wrote "More than 97,000 children in the US tested positive for coronavirus in the last two weeks of July, a new report says. The American academy of pediatrics has spoken. Nigerian authorities, if you like open schools. We told you to give Children iPads like America, we told you to automate all exams, put wifi in communities but the people told Kemi Olunloyo "we're not in America" Start living like you are in a modern country. Late Lucky Dube sang it that there will be no more school and we all thought it was the weed he was smoking.