7 Basic Factors That All Ladies Need To Know If They Dont Want To Remain Unmarried
Married-No: See 7 Basic Facts That All Ladies Needs To Know, If They Don't Want To Remain Unmarried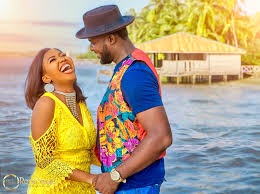 Being unmarried is not a crime but remaining unmarried when one is liable to get married is a big problem. The fact is that most men are unmarried today because they are looking for the best of woman, they know the value and prestige of having the best woman and they find it inadvisable to get it because naturally good things are scarce commodities.
In Nigeria today, there are myriads of young ladies who have the zeal of getting hooked up to a man but they find it difficult to find a better man, many are having so many men around but they detect at the end that most of them are not ready to marry, at least there are some cogent objectives behind this, this is what I really want to discuss in this article.
Today while browsing the Internet, I came across several beautiful ladies who are ready for marriage but it's so disappointing to know that numerous of them are in search of who they will be hooked up with.
At first, my thoughts were that all I am seeing are feminine gimmicks but later I noticed that they are serious about it, then I began to ponder on what could have caused such a kind of things. At least all these ladies are very beautiful, but all they tweeted was " please am looking for a husband' or " I am 98% dateable " Here are their tweets below: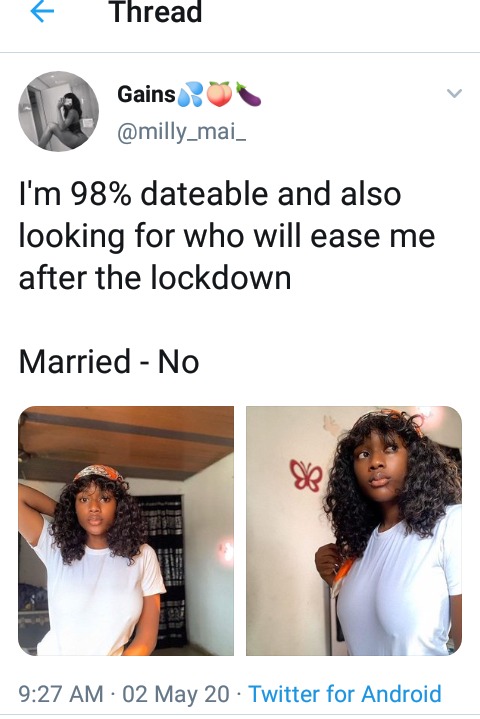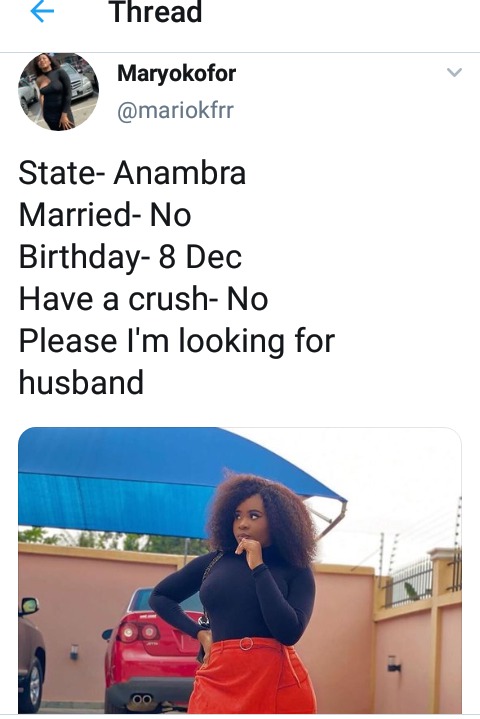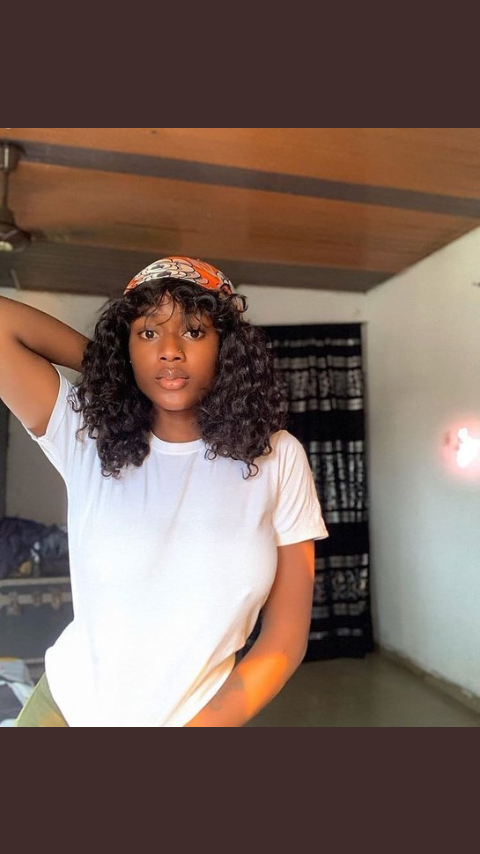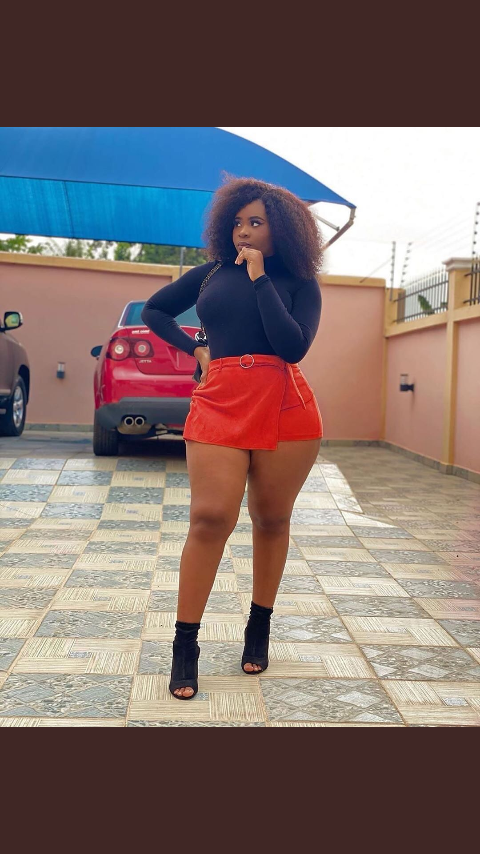 at last, I realise that marriage is not about beauty alone, marriage is about good virtues, good moral and most ladies nowadays are not ready to follow this belief, many are fond of partying, clubbing, they have forgotten that the first quality in a woman is docility.
There is one fact, a lady doesn't need to publicize herself before she meets a better and responsible man, all she needs is to build herself to be a virtuous lady that's all and she is good to go.
See a piece of advice another lady gave to all Nigerian ladies that are searching for men online: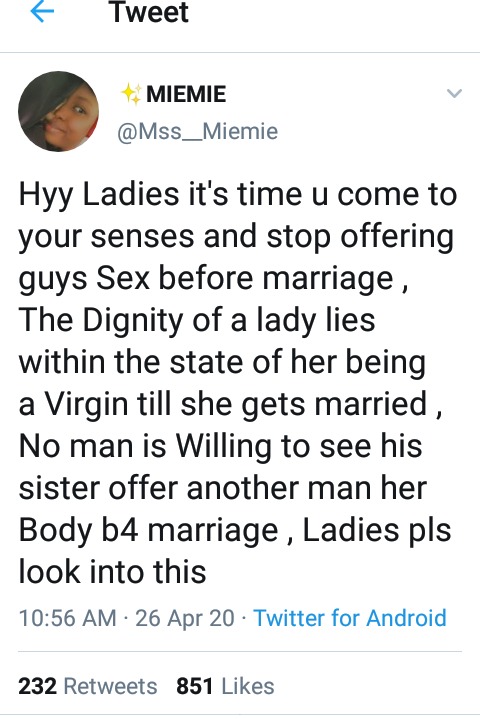 and here is some response from Nigerians :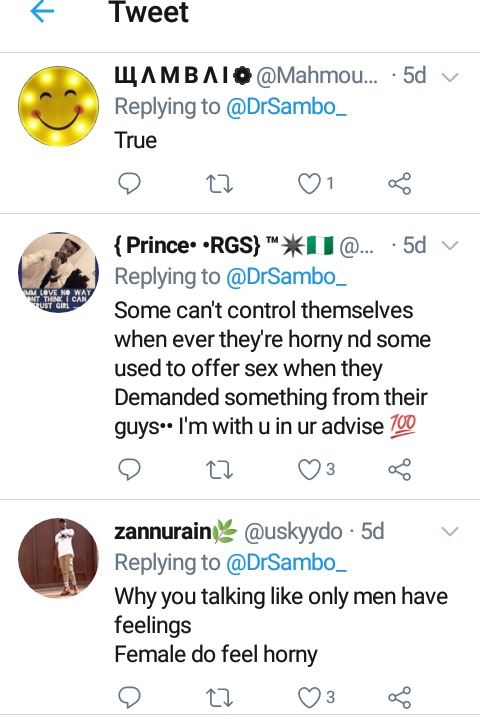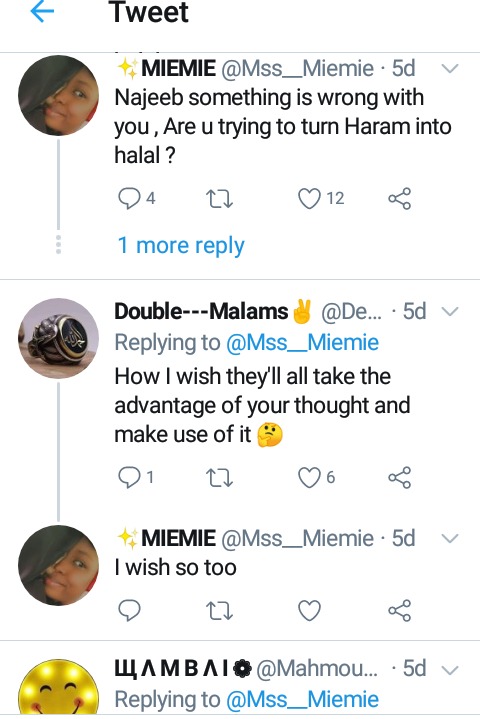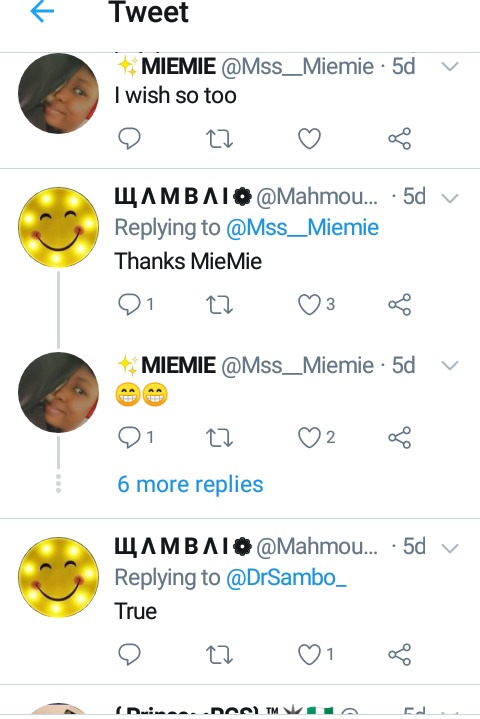 All this advice from this lady may seem harsh but it is based on a truism.
Any lady who cannot do without clubbing will find it difficult to find a responsible man because clubs are meant for all sorts of people, especially drunkards, smokers, whores, even miscreants, those are the type of men you find in the club but there are some other gatherings where you meet good people if you attend wonderful programs in churches, outstanding summits, colloquiums, classical weddings, youths forums and so on.it's so difficult to see irresponsible men in all these gatherings.
It's better for you to attend all these gatherings frequently rather than coming on board to seek publicity, although coming to search for men on Internet has worked for some couples but we can only account for a few numbers of couples it worked out for, many other ladies who tried it end up blaming themselves because the belief of men is that you must be very cheap to stoops so low. However, I am going to give you some clues on how to identify a responsible man, if you are really ready for marriage.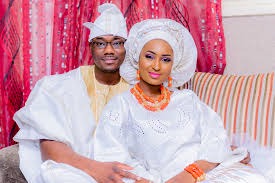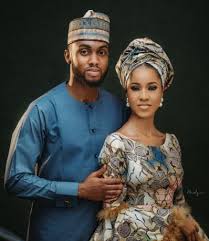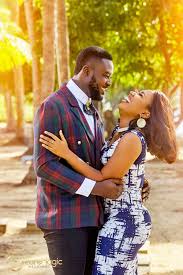 The following are clues on how to identify a responsible man.
1) A responsible man must be Godly.
2) He must have a better job or a reliable business
3)He will always advise you on how to succeed
4)He must be ready to stand by you during difficulties and support you according to his capacity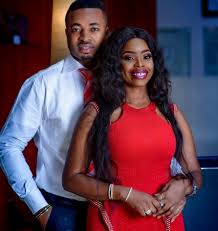 When you are now lucky to meet a responsible man, you must prepare yourself to forget all your youthful dispositions and face the relationship with strong determination.
There are some basic fact that you as a lady needs to know when you are about to get married, remember marriage is a lifetime journey, so you must prepare your mind to be submissive to the authority of your man if you end up proving to be more knowledgeable than him, that means you are planning to fail.
The following are the 7 basic facts you need to know if you don't want to remain unmarried.
1) The first of all fact is that you must be docile, that is what keeps your journey and relationship, a lady that is arrogant will lose is relationship easily.
2)A good lady must not be too demanding, at least you must be able to manage whatever you are given.
3) A good lady must be industrious, she must have a business that can give her income, not that she will expect her spouse to provide everything she needed.
4)A good lady must be supportive, that is sometimes her spouse may be short of cash if she has money, she must assist him. After all, that is why the Bible admits women as a helper.
5)A good lady must not be talkative, that is no matter what is going on in her relationship she must not be telling people about it, otherwise, she will be confused. 85% of separations that we are seeing, they are caused by bad influence.
6)A good lady must be Godly, that is whatever religion you practice you must be committed to it because that is where you gain more things you need to build your relationship.
7)A good lady must be tolerant, this is another very important factor that you need to build your relationship, because some things may happen in the future, that may require your in-laws to come and stay with you and husband, you must prepare to tolerate his family between the little time they will spend with you.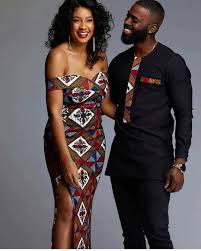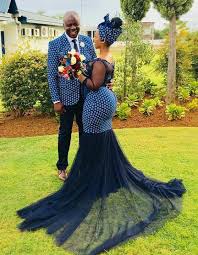 Once you let all these points be parts of you, am sure you will be enjoying your marriage. Again I want you to know some other things, in future date challenges may occur remember that that is inevitable when it eventually happens do not allow the third party to ruin your marriage, because I have seen a woman that was confused to divorce her husband because things turned down for man, remember having a bad man is better than involving yourself in polyandry or having no husband. Just make sure you marry the man than pleases you, that you love, and make sure you marry the man that loves you rather than the one you love because you may not know the mind of the one you love deeply.